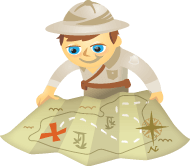 Do you need a better way to manage the monitoring of your social media? Don't want to spend a lot of money? How about a free alternative?
Keep reading to learn how…
Google Alerts has its uses, but it is simply not effective as a stand-alone tool for monitoring social media conversations on a day-to-day basis. Dozens of paid options exist, including Radian6, SAS and Lithium.
However, with an RSS reader and some Internet savvy, you can build a powerful social media listening post at no cost. This article will show you how.
Knowing where your company is mentioned online, who's doing the mentioning and how others are responding is crucial to 1) understanding the "buzz" about you, 2) addressing complaints and negative mentions quickly, 3) knowing the impact (or lack thereof) of your marketing efforts, and 4) shaping social media marketing efforts to reach the right people (key influencers) on their preferred platform.