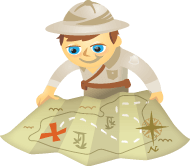 Are you familiar with crowdsourcing? Do you know what the benefits are?
Social media has changed the way businesses engage with consumers—fans and followers don't want to be told, they want to discover. It's no longer a one-way (or even a two-way) conversation.
It's now a multiplayer experience that relies on collective, thoughtful engagement.
Consumers have the tools, time and desire to be involved on a much deeper level than we've ever seen before. There are several distinct ways that you can take these ideas and build social media campaigns that use existing tools and technologies to achieve powerful results.
Today, brands big and small are homing in on the tactic of crowdsourcing, defined as the act of outsourcing tasks traditionally performed by an employee or contractor to an undefined, large group of people or community (a "crowd"), through an open call. Hidden within this utilitarian definition are powerful cultural drivers that can be catalyzed to achieve powerful social engagement and activation.