­­­­­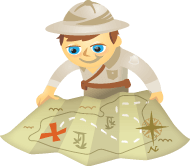 Do you have a grip on your social traffic?
Measuring your social media impact can be overwhelming.
A tried-and-true favorite social media measurement tool is Google Analytics.
Google Analytics can track the impact of social media traffic on your site, going beyond clicks, retweets and other vanity metrics.
Here's how to measure your social media traffic using Google Analytics.
#1: Identify Where Your Social Traffic Comes From
Google Analytics can help you understand the users' social networks and their physical location.
To see your social media traffic, you need to first set up an advanced segment in Google Analytics.
When you're logged into your Google Analytics account, head to Advanced Segments, +New Custom Segment, then add your social media traffic sources to the segment.
You can see this below.