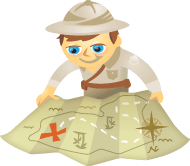 Do you have a recognizable online tone?
Do you make the most of it in your Facebook updates?
A consistent tone makes fans feel comfortable so they're more likely to interact with you.
In this article you'll discover how to establish your voice and use it to get more engagement on Facebook.
Match Your Voice to Your Fans' Expectations
Competition for attention is fierce on Facebook. If you want people to keep you top of mind, you have to give them increased value. That higher value gives fans a reason to come to your page and interact with your updates.
Ah, but how do you do that? To provide the right kind of value, you need to know why your audience is on Facebook in the first place. How do they use it? What do they look for? What do they interact with? What do they want?
Facebook users primarily seek out connectivity, community validation and media saturation/entertainment. Being marketed to isn't high on their list (if it's on their list at all).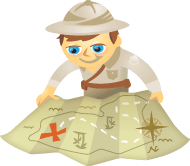 Have you thought about promoting your product or brand on reddit?
Do you know how to engage the reddit community?
In this article I'll show you how brands can engage on reddit and create a successful lead generation campaign using Reddit sponsored headlines.
What's reddit?
Reddit is a website that showcases popular links and information. Reddit's unique culture can make it hard for brands to navigate.
Redditors expect extreme transparency and authenticity from advertisers. Spam and hard selling aren't tolerated and using either tactic will damage your brand's reputation.
It doesn't matter how awesome your content is. You can't approach reddit the same way that you do Facebook, Twitter or Pinterest. If you jump in and submit content blindly, you could find yourself banned or your websites blacklisted.
How Does Engagement on Reddit Work?
Engagement on reddit takes place in subreddits. Subreddits are niche communities filled with people who are passionate about a specific topic.
Examples of subreddits include:
As a business, you need to learn the ropes and focus on supporting the subreddits you join, instead of marketing to them. Think more about offering solutions, sharing resources or asking questions, and less about selling.
Subreddits are most often created and moderated by reddit community members, but in rare cases a brand creates a subreddit.
For example, last year, Ford Motor Company created the /r/FordPiDayChallenge and worked hand in hand with the reddit team to run a campaign for Pi Day on March 14.
Every 3 minutes and 14 seconds, Ford posted a math question to their subreddit. Each question included a reference to a Ford vehicle.