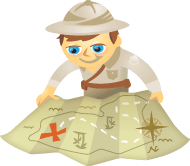 Are you spending too much time fiddling within Google Analytics?
Do you want to streamline your analysis experience?
Monitoring and reporting Google Analytics data can easily turn into a full-time job by itself, but it doesn't have to.
In this article I'll share five Google Analytics shortcuts for setting up basic analytics, finding the most relevant reports and checking those reports regularly.

Listen now: Play in new window | Download | Embed
Subscribe: iTunes | Android | RSS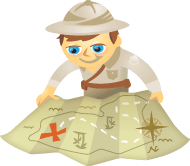 Do you need more leads?
Are you looking for creative ways to use your blog content to improve your conversion process?
In this article, you'll discover how to identify and patch the weaker part of your funnel by writing the right type of content.
How Content Drives Leads
Written content works in many ways.
Some writing pulls your audience toward you, building awareness.
Other content builds trust and compels your audience to take action. In other words, content can be useful at strengthening different parts of the conversion funnel.
The "funnel" is just a metaphor for the path that visitors take on their way to becoming leads, starting with awareness and ending with action. If you're not getting leads, it's because there's a weakness in your funnel.
What follows are many tips to help you generate more leads with your written content.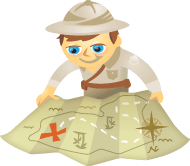 Do you want people to click on your blog posts when others share them on Facebook, LinkedIn and Google+?
Is your blog optimized for the best visual display when people share your content?
Are your posts are accompanied by a nice picture with an accurate description so they stand out in social media streams?
Why Does This Matter?
When a link to your post is accompanied by an image and description, it's more likely that people will click on that link to read the content behind it and share it.
There's an element that lets you control how your post appears in a status update.
It's called a "social snippet". You can manage these social snippets and improve social shareability when you add a few tags to the HTML code on your website or blog.
In this article I'll examine social snippets and show you how to control the images that accompany your posts when they appear in status updates on Facebook, LinkedIn and Google+.