A Sample of the Career Changing Workshops Waiting for You!
When you join the Social Media Marketing Society, your full membership gets you access to marketing training from some of the world's top social media experts.
We take special time and care in recruiting our speakers to make sure that you get the best value for your investment. Each presenter is hand-selected based on their experience and integrity in the industry.

"Each training session I take from the Society has improved my business literally within days." – Suzanne Feinberg
Here's a sample of the workshops waiting for you with your full membership:
Organic Social Marketing
Covering Instagram, TikTok,  Facebook, and LinkedIn, these are just a sample of the workshops that will help you create more exposure, engagement, and sales.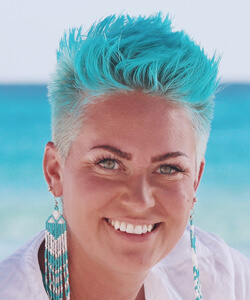 Organic Facebook Strategies That Build Loyal Communities
Instructor: Fallon Zoe; Topic: Facebook Marketing

Wondering what works for engagement on Facebook these days? Want to create a loyal community around your business or brand? In this training session, organic Facebook expert Fallon Zoe teaches you how to create content that goes beyond button clicks to increase reach while creating an audience that truly supports your business.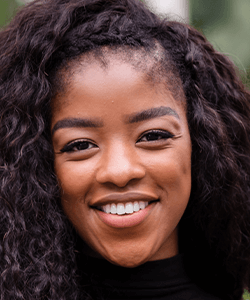 Instagram Deep Engagement: How to Convert Followers to Customers
Instructor: Jade Beason; Topic: Instagram Marketing
Are you getting tons of new followers but very little engagement? Want to engage AND convert followers like clockwork? In this training session, organic Instagram expert Jade Beason teaches you how to improve your IG strategy to focus on engaging with and converting followers through meaningful 1:1 communication.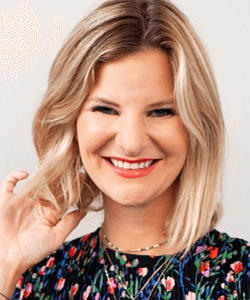 Selling Strategies for Instagram Stories
Instructor: Carla Biesinger; Topic: Instagram Marketing
Want to increase sales from Instagram Stories without feeling spammy? Not sure how to feel authentic while talking about your offers? In this training session, Instagram expert Carla Biesinger shares the 3 types of Instagram Stories she uses to increase views, build relationships, and generate sales.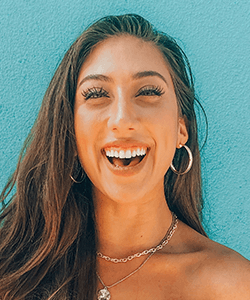 How to Turn Business Goals into Instagram Growth
Instructor: Millie Adrian; Topic: Instagram Marketing
Want to grow your Instagram presence but aren't sure what's going to make the most difference? Wondering how your goals can impact growth? In this training session, Instagram expert and online educator, Millie Adrian, walks you through how to optimize your Instagram strategy from end-to-end to stimulate growth and reach new followers.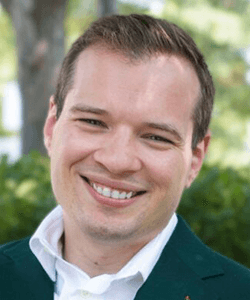 How to Use YouTube Shorts to Skyrocket Channel Growth
Instructor: Austin Armstrong; Topic: YouTube Marketing
Interested in growing your audience through YouTube Shorts? Want to know what works best for discoverability? In this training session, short-form video expert Austin Armstrong teaches you how he grew his YouTube channel from 5k subscribers to 100K in just 3 days and over 427k in less than 90 days using YouTube Shorts.

The Business Guide to Profitable YouTube Videos
Instructor: Evan Carmichael; Topic: YouTube Marketing
Are you unsure if YouTube is worth your time? Or wondering if you can actually make enough money from YouTube to grow your business? In this training session, entrepreneurial expert Evan Carmichael will help you uncover what content works for businesses on YouTube and how to get the most benefit from the videos you create.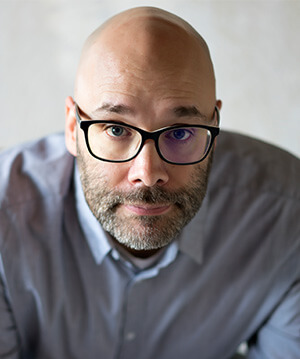 Advanced Optimization Tactics to Scale Your YouTube Channel
Instructor: Nick Nimmin; Topic: YouTube Marketing
Do you need some new ways to stimulate your YouTube channel growth? Looking for some easy-to-follow tricks to take things to the next level? In this training session, YouTube expert and educator Nick Nimmin will show you how to scale views and subscribers with advanced optimization tactics used by the pros.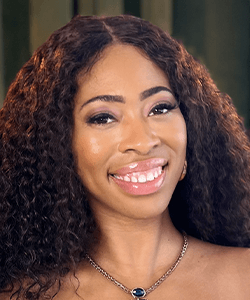 How to Create Short-Form Videos that Convert
Instructor: Drea Okeke; Topic: TikTok Marketing
Are you unsure how to create TikToks and Reels that generate engagement and results? Not sure how to join the trends and challenges that work for everyone else? Short-form video is King, and in this training session, TikTok expert Drea Okeke, creator of Level Up with TikTok, will teach you how to create short-form videos that lead to more customer acquisition.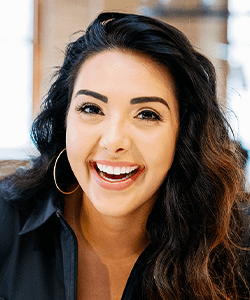 The Action-Forward Approach to TikTok Success
Instructor: Giselle Ugarte; Topic: TikTok Marketing
Having trouble getting traction on TikTok? Wondering how to optimize your approach so you can connect with your ideal audience? In this training session, TikTok expert, online performance coach, and the CEO of marketing consultancy Action-Forward, Giselle Ugarte, shows you how to connect with people on TikTok in a meaningful, highly-targeted way.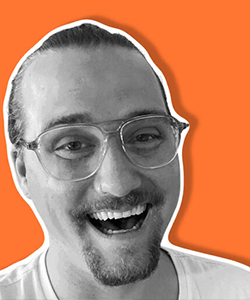 How to Create Strategic LinkedIn Content
Instructor: Daniel Kading; Topic: LinkedIn Marketing
Tired of staring at the screen wondering what to write for your LinkedIn post? Wondering if long-form written content still works? In this training session, copywriter and LinkedIn expert Daniel Kading teaches you how to use relatable language, grab attention, and drive engagement with strategically written content.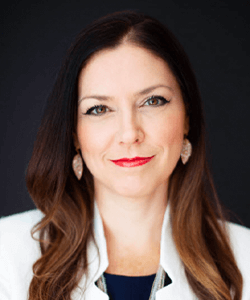 Maximizing Your LinkedIn Company Page for Growth and Converting Traffic
Instructor: Judi Fox; Topic: LinkedIn Marketing
Want strategies to get more sales using new 2022 features on your LinkedIn Company Page? Wondering how to get more leads and people to convert? In this training session, expert and Top 10 LinkedIn coach, Judi Fox, breaks down the major elements of a high-performing LinkedIn Company Page that converts.
Paid Social Marketing
Want to master paid acquisition from Facebook to TikTok? Let our expert trainers show you precisely how to capitalize on ads across major social platforms.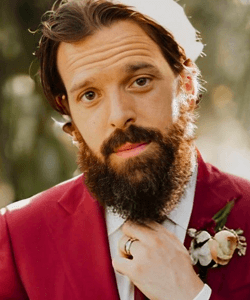 More Success & Less Stress: How to Scale Facebook Ads with AI & Machine Learning
Instructor: Charley Tichenor; Topic: Facebook Ads
Are you looking for ways to reduce the time and stress associated with managing your Facebook ads? Do you want to understand how to leverage Facebook's AI to amplify your results? In this session, join Facebook ads expert Charley Tichenor to learn the scientific method of creating ads that do the targeting for you, reducing ad fatigue and increasing your ROI.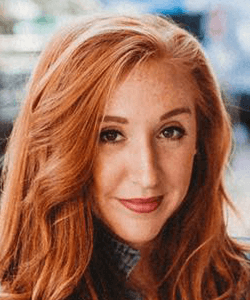 5 Facebook Ads Strategy Templates that Convert
Instructor: Allie Bloyd; Topic: Facebook Ads
Struggling to get the Facebook campaign results you want? Not really sure what works anymore on the platform? In this training session, social ads expert Allie Bloyd teaches you how to build a Facebook ads strategy that actually works for your business. You'll get the 5 high-converting ad strategy templates she uses with her clients, including both low-ticket and high-ticket offer options.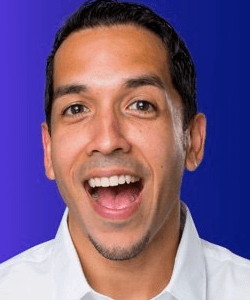 How to Structure Your Facebook Ad Campaigns for Hyper Growth
Instructor: Zaryn Sidhu; Topic: Facebook Ads
Looking for some more advanced strategies to improve your Facebook ad results and refine your targeting? Need a better system for ad testing? In this training session, paid social expert Zaryn Sidhu teaches you to use his best-in-class campaign structure that enables you to better control your bids, budgets, and creative to maximize results.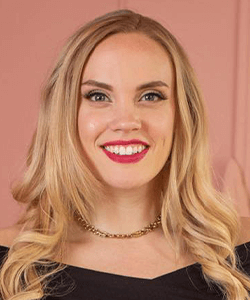 The Secrets of Successful Instagram Reels and Stories Ads (without Dancing)
Instructor: Courtney Tarrant; Topic: Instagram Ads
Want to start creating Instagram video ads that actually convert? Not sure how to get started without jumping on the trending dance or duet bandwagon? In this training session, Instagram ads expert Courtney Tarrant walks you through how to plan, create, and analyze Instagram video ads like a pro.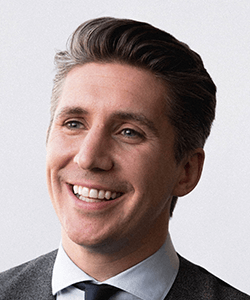 How to Run Easy YouTube Ads on a Budget
Instructor: Tom Breeze; Topic: YouTube Ads
Are you creating organic YouTube content but not running ads? Feel like ads would be too expensive or time-consuming? In this training session, YouTube ads expert Tom Breeze teaches you how to grow your brand with as little as $10/day in ad spend and without creating new ad content.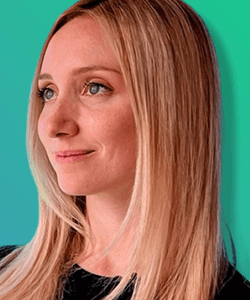 TikTok Ads 101: Creative, Tools, and Tactics
Instructor: Savannah Sanchez; Topic: TikTok Ads
Want to get started with TikTok advertising for your business? Not sure what type of content to promote or how to do it? In this training session, expert Savannah Sanchez outlines how to plan and develop TikTok ads that convert. You'll learn the basics of high-performing TikTok ad formulas, including creative do's and don'ts, how to use transitions, tips for shooting great content, and which tools or software to choose.
Social Strategy and Content Marketing
Are you looking for a master plan to guide your future marketing? Let our expert trainers show you different ways to achieve your objectives.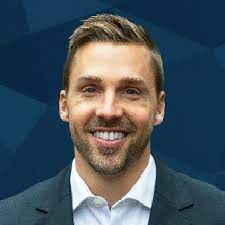 How to Create a Psychology-Driven Marketing Masterplan
Instructor: Adam Erhart; Topic: Marketing Strategy
Do you feel like your marketing is constantly missing the mark or not working like it should? You spent all this time and energy crafting a solid strategy, but all you're getting are crickets. In this training, marketing strategist Adam Erhart shows you how to approach your marketing from a holistic point of view and how to use psychological triggers to drive action across your strategy.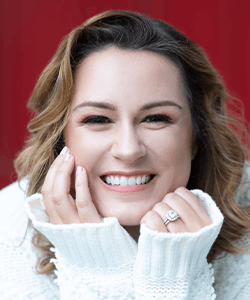 Social Listening Secrets to Understand and Encourage Customer Behavior
Instructor: Brooke Sellas; Topic: Social Strategy
Are you looking for better messaging to connect with your audience? Would you like to take action on the conversations your audience is already having? In this training session, social listening expert Brooke Sellas will teach you the data-driven way to use audience research to build relationships with existing and potential customers.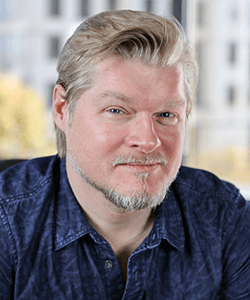 Google Analytics 4 Essentials: A Crash Course for Marketers
Instructor: Chris Mercer; Topic: Google Analytics 4
Feeling lost with the new GA4 update? Want to learn how to use GA4 to answer key marketing questions and track the ROI of your social media activities? In this training session, Google Analytics expert Chris "Mercer" Mercer will provide a crash course on GA4, teaching you how it is used differently than Universal Analytics. You'll learn how GA4 is organized to get valuable data like your Source-Medium Report.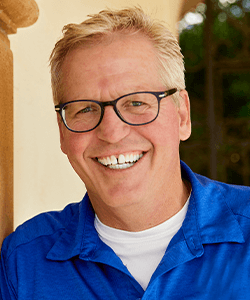 Get Your Content to Connect With Proven Storytelling Tools for Social Media Marketers
Instructor: Park Howell; Topic: Storytelling
As a marketing pro, you are cranking out more important content than ever and it needs to convert customers. But like most, you are frustrated by not being heard in the relentless noise on the interwebs. In this session, Park Howell (35-year branding expert and founder of the Business of Story) will show you how to use the applied science and bewitchery of storytelling to make your content connect.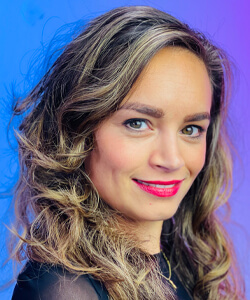 How to Develop a Goal-Driven Video Content Strategy
Instructor: Pelpina Trip; Topic: Video Strategy
Want to add video to your marketing strategy? Not sure what to focus on to achieve your goals? In this training session, video expert Pelpina Trip teaches you how to create videos your audience will actually watch. You'll learn the 3 P's method for developing a video content strategy that is fully aligned with your current business goals and strategy.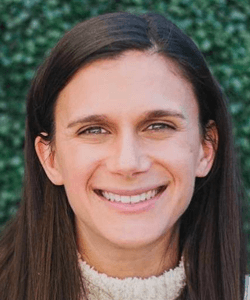 How to Grow Your Business Using Influencer Marketing: A Complete Guide
Instructor: Adi Arezzini; Topic: Social Strategy
Want to begin leveraging influencers to get more visibility and sales for your business? But not sure where to start? In this training session, influencer marketing and lifestyle expert Adi Arezzini walks you through how to grow your business using influencers. You'll learn exactly what influencer marketing is and how to use it effectively to grow sales.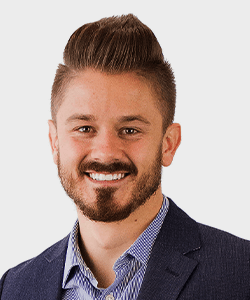 Principles of Split-Testing for Marketers
Instructor: Chris Dayley; Topic: Conversion Rate Optimization
In this session Chris Dayley (from Smart CRO) is going to walk through common mistakes marketers make when split testing, and principles you can follow (and specific ideas you can try) to ensure every split test you run is successful. You'll learn how to set business objectives that will help you get out of tunnel vision thinking, how to create great hypotheses for a test, and how to think about a test from multiple angles to maximize findings from a test.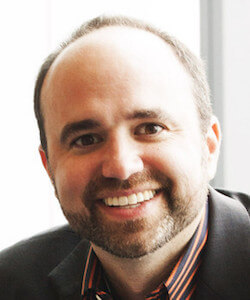 How to Build a Profitable Content Marketing Machine
Instructor: Joe Pulizzi; Topic: Content Strategy
As a marketer, you know that content is good. Are you wondering how to use content to sell a product or service without spending a ton on ads? In this training, best-selling author of Content, Inc., and co-founder of Content Marketing Institute, Joe Pulizzi, will outline how to build an audience and drive revenue using content. You'll learn the seven key steps that any business can use to build a digital audience that can lead to multiple revenue streams, even with a small budget.
Everything You Need in One Membership 🔑
Imagine saving time uncovering game-changing techniques that boost your leads or sales! 💪✨

What's Waiting for You on the Inside:

Society Full Membership
(Most Popular)

Society Streaming
Membership

🏴‍☠️ Unlock a treasure trove of 140+ marketing workshops—a marketer's dream!

YES

📅 Experience two fresh, live 90-minute marketing workshops every month

YES

💬 Benefit from dedicated Q&A with pro marketers

YES

🎬 Recordings of live workshops

YES

🎧 Audio recordings of live workshops so you can listen on the go

YES

💻 Downloadable decks from live workshops

YES

🛠️ Access to 30+ marketing tools and resources

YES

👥 Exclusive access to our Facebook Group, packed with marketing pros

YES

💰 Major savings with your annual membership

🎉 4 FREE MONTHS 🎉

🎉 2 FREE MONTHS 🎉

🔑 Membership investment

$99 per Month or $799 Annually

$49 per Month or $499 Annually
OPEN ENROLLMENT IS NOW CLOSED: Join the waitlist to be notified when it opens.
"Best investment so far for my career: Social Media Marketing Society! Thank you, Mike Stelzner," said Pat Mills.
Zero Stress, Sample-It Guarantee 🌟
Go ahead and give the first 30 days of your membership a whirl, totally risk-free! If you decide the Society isn't quite your jam, just give us a shout within those 30 days, and we'll cancel your access and refund your card. Easy peasy! 😊
Fellow Marketers Are Raving About the Society 🎉
Social media marketers from every corner of the globe are turning to the Society to achieve mind-blowing results: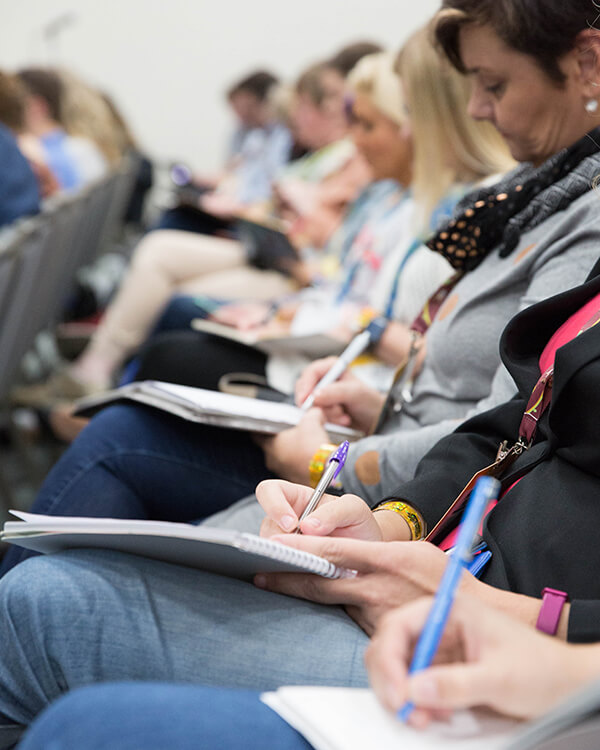 "When I became familiar with the Society, it was like all of my prayers had been answered. The trainers know what they're talking about, they're vetted, and they have the experience and the knowledge that you can trust, so you don't have to worry." – Luann Edwards
"I'm the go-to person everybody comes to with their social media questions, and sometimes I don't have the answers. The Facebook group alone is worth the cost of membership. You get multiple answers from multiple experts, from different verticals, and that has been the biggest impact for me. Everything else, in my mind, is a total bonus. But the community is outstanding." – Meg Brunson
"I wanted to gain knowledge, 'cause I didn't have enough for the company I was working with. So I joined the Society and I gained enough to help them grow. It's been great." — Jenna Maloney
Check Out What Fellow Society Members Are Saying 💬
Hit the play button on this video and see for yourself: