Enhance your marketing skills
Below you'll find the professional development workshops that were presented at Social Media Marketing World 2019.
You'll get a similar lineup with a 2020 All-Access ticket!
Workshops are exclusively for All-Access attendees and take place on Sunday, March 1, 2020!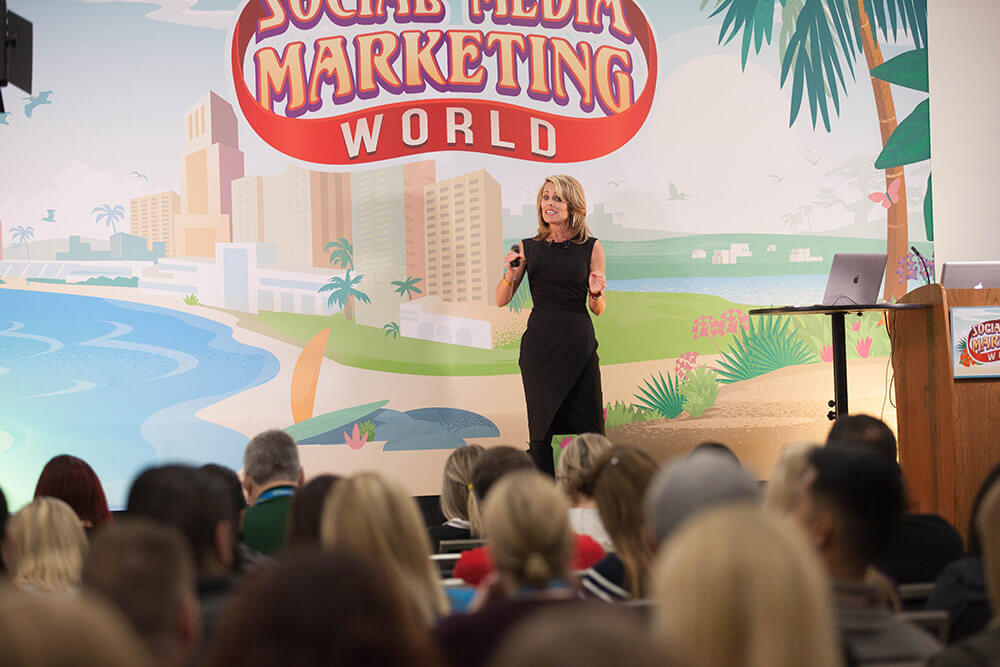 2019 Workshops
Below you'll find our 90-minute professional development workshops. The 2020 schedule is coming soon.

How to Write Copy That Sells Without Being "Salesy"
By Ray Edwards

Topic: Copywriting

Magic Words: The Art of Using Persuasion, Psychology, and Nuance in Your Copy
By Mike Kim

Topic: Persuasive Writing

How to Grow Your Business Using Google Display Ads
By Ilana Wechsler
Topic: Google Display Network

How to Convert More Site Traffic With Split Testing
By Chris Dayley

Topic: Conversion Rate Optimization

How to Make Visual Content Your Social Media Secret Weapon
By Rebekah Radice

Topic: Visual Marketing

Creating Long-Form Video Ads That Sell
By Daniel Harmon

Topic: Video Marketing

Video Marketing: How to Generate Leads and Sales With Video
By Sunny Lenarduzzi

Topic: Video for Business

How to Create High Quality Videos With Your Smartphone
By Justin Brown

Topic: Video Production

How to Discover Your Next Business Idea
By Pat Flynn

Topic: Business Growth

How to Develop a Mindset That Will Allow You to Achieve Any Goal
By Cliff Ravenscraft

Topic: Business Mindset

How to Innovate by Thinking Differently: The Disney Way
By Duncan Wardle

Topic: Innovation

How to Build and Monetize Your Personal Brand
By Chris Ducker

Topic: Personal Branding

Relationship ROI: Driving Business Growth by Amplifying Relationships Online
By Jessika Phillips

Topic: Relationship Marketing

Augmented Reality and the Future of Marketing: What Marketers Need to Know
By Cathy Hackl

Topic: Augmented Reality

Artificial Intelligence and How It's Changing Marketing on Google and Beyond
By Mike Rhodes
Topic: AI and Google


Blockchain and Cryptocurrency: What Marketers Need to Know
By Joel Comm and Travis Wright

Topic: Blockchain and Cryptocurrency

How to Clarify Your Brand Story to Amplify Your Impact and Simplify Your Life
By Park Howell

Topic: Storytelling

Content Marketing Strategy: How to Create a Successful Content Plan
By Robert Rose

Topic: Content Marketing

How to Build a Digital Marketing Plan
By Rich Brooks

Topic: Digital Marketing

How to Optimize Your Online Sales Process for Revenue
By Tanner Larsson

Topic: Revenue Optimization

The Three Act Structure: How to Tell Stories in Business
By Melissa Cassera

Topic: Storytelling
Click play above to see what others have to say about Social Media Marketing World.
div
Home | Agenda | Networking | Speakers | Travel | Hotel/Venue | About | FAQ | REGISTER