Enhance your marketing skills
Below you'll find the professional development workshops that were presented at Social Media Marketing World 2020.
You'll get a similar lineup with a 2021 All-Access ticket!
Workshops are exclusively for All-Access attendees and take place on February 28 to March 2, 2021!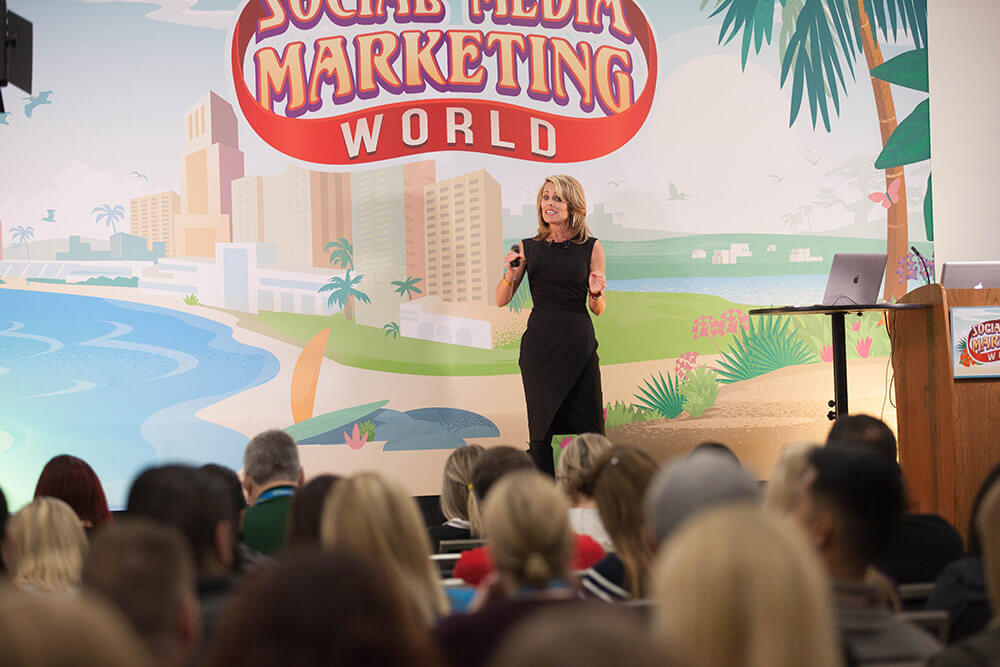 2020 Workshops
Below you'll find our 90-minute professional development workshops.


Pitching and Presenting: A Masterclass in Public Speaking
By Michael Port and Amy Port

Topic: Public Speaking

How to Write Copy That Sells Without Being "Salesy"
By Ray Edwards

Topic: Copywriting

How To Write Persuasive Copy In A Voice That's Unmistakably Yours
By Mike Kim

Topic: Persuasive Writing

How to Get Started With Google Ads, Without Blowing Your Budget
By Ilana Wechsler
Topic: Google Ads

How to Convert More Site Traffic Into Customers With Split Testing
By Chris Dayley

Topic: Conversion Rate Optimization

How to Develop a Mindset That Will Empower You to Achieve Any Goal
By Cliff Ravenscraft

Topic: Business Mindset

How to Build a Lasting Legacy With Your Personal Brand
By Chris Ducker

Topic: Personal Branding

How to Clarify Your Brand Story to Amplify Your Impact
By Park Howell

Topic: Storytelling

Content Marketing Strategy: How to Create Scalable, Measurable, and Profitable Content
By Robert Rose

Topic: Content Marketing

How to Build a Digital Marketing Plan to Grow Your Business
By Rich Brooks

Topic: Digital Marketing

Visual Design for Non-Designers: How to Create Amazing Content for Your Business
By Donna Moritz

Topic: Visual Design

Storytelling Techniques That Will Elevate Your Brand
By Miri Rodriguez

Topic: Storytelling

The Influential Personal Brand: How to Turn Your Reputation into Revenue
By Rory Vaden

Topic: Personal Branding

Artificial Intelligence and How It Will Transform Your Marketing
By Paul Roetzer

Topic: Artificial Intelligence

How to Start a Podcast: Simple Steps to Broadcast Your Message to the World
By Paul Colligan

Topic: Podcasting
Get Your Ticket Now
Sale ends
Friday, November 13th, 2020

.

Need to convince the Boss? We've got you covered! Click here for an email template.

VIRTUAL TICKET OPTION

If you make just one strategic connection that furthers your success, the investment in your ticket will have paid for itself many times over.

Register risk-free! You can cancel your registration within 24 hours of purchase for a full refund.

Refunds: We understand that things happen. Here's how our policy works. You may cancel your participation in Social Media Marketing World 2021 within 24 hours of your purchase (prior to February 1, 2021) for a 100% refund. If 24 hours have passed since your purchase, please be aware of the following cancellation policy: If you cancel before November 30, 2020, you will receive a full refund. If you cancel between December 1, 2020 and December 29, 2020, you will be refunded 50% of your registration fee. If you cancel after December 29, 2020, you are not eligible for a refund. To request a refund, email [email protected] Only requests made by the original purchaser/registrant will be honored.
Here's What Last Year's Attendees Said: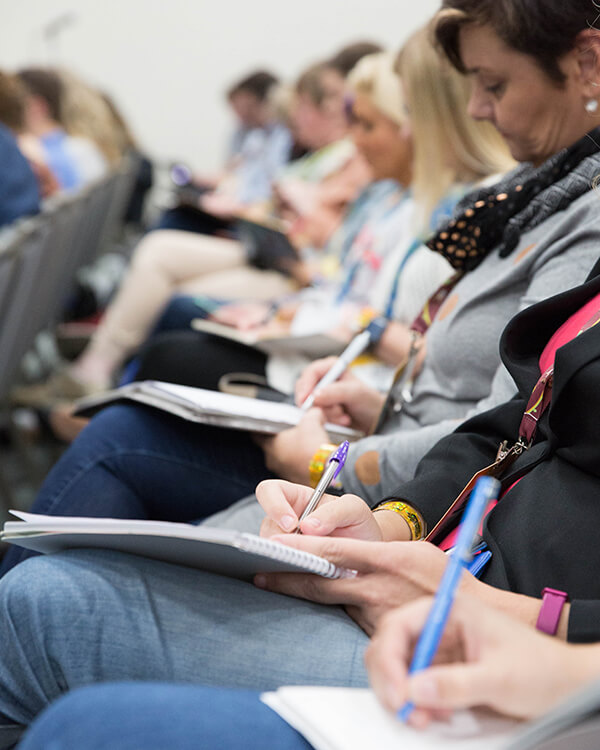 "Unless you've been here, you can't know how incredibly life changing it can be for your business. It is by far, bar none, the best content driven conference I have ever been to. I can't say enough good things about it." – Sarah Brodie
"Social Media Marketing World is the best thing that I've ever done professionally, and I love it." – Scott Duehlmeier
"Everything has changed, and this is where you're going to get the latest, greatest information–the stuff is hot right now. And you're not going to learn it anywhere else in the world, other than Social Media Marketing World. – Rita Balos
"It's definitely worth it. The investment is going to pay off in spades. When you look at all the stuff you come away with and if you take full advantage of the opportunities, you make these lifelong connections. I've made a lot of friends here that I continue to pick their brains and vice versa, and it's a really rewarding experience." – Jared Lyman
"Everyone is here who matters and who wants to learn and hang out with like minded people. So, this is a good investment. Money and time. It's worth it." – Bea Ploe-Bokor
Take the virtual tour:
Click play above to see what others have to say about Social Media Marketing World.

div
Home
|
About
|
FAQ
|
REGISTER