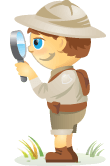 Welcome to our weekly edition of what's hot in social media news.
To help you stay up to date with social media, here are some of the news items that caught our attention.
What's New This Week
YouTube Brings Live Streaming to Mobile: YouTube will be "bringing the power of live video to creators everywhere" with the launch of live streaming on its mobile app. Mobile live streaming on YouTube "will have all the features your regular videos have – you'll be able to search for them, find them through recommendations and playlists and protect them from unauthorized uses." YouTube launched this new capability to a select group of users at VidCon and "will be rolling it out more widely soon."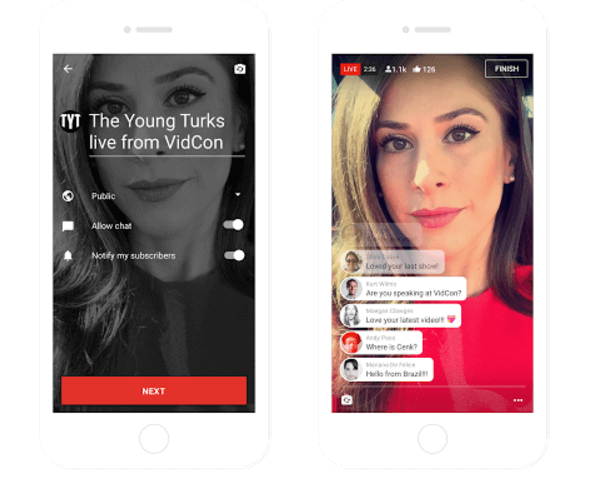 Facebook Launches Creative Hub: The new Facebook Creative Hub offers advertisers on Facebook and Instagram "a new way to mock-up ads, get inspired and share creative concepts." AdWeek reports that "in the coming months, ad agencies and their clients will be able to grind away on campaigns on the platform. They'll even be able to watch video ads – in test mode – on their smartphones before they go live." Facebook hopes to fully launch Creative Hub "by the end of the year, if not before" and "would eventually like to allow a brand's media agency and creative shop to communicate on the platform."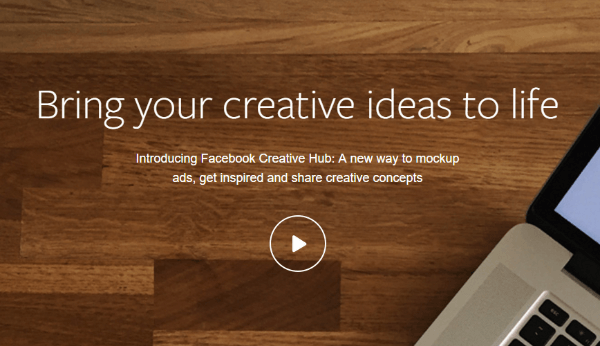 Twitter Extends Videos on Twitter and Vine: Twitter introduced the ability to upload longer videos on Twitter for iOS, Twitter for Android, and Twitter.com. While select publishers can continue to post videos up to 10 minutes long through Twitter's professional publisher tools, "now anyone can create video Tweets up to – you guessed it – 140 seconds long." Twitter is testing this same capability on Vine with a small group of Vine creators and plans to roll out longer videos more broadly on Vine, as well as on Twitter for Mac and Twitter for Windows, in the near future. Twitter also announced that it plans to bring "a new, full-screen viewing experience, where more great video and Vine Tweets will be suggested below."
Now live: new ways to tap into @video on Twitter so you can shoot, watch, and create more! https://t.co/mdnG7Jly1n https://t.co/8XSZxELKCt

— Twitter (@twitter) June 21, 2016
YouTube Adds More Features and Better Support for Creators: YouTube announced three new ways in which it is "taking [its] investment in the creator community to a whole new level". These updates include expanded one-on-one support, a redesigned Creator Hub, and the YouTube for Creators benefits program, which "include all sorts of perks, from workshops and events to production access at the YouTube Spaces, and a whole lot more." In addition, YouTube has rolled out comment moderation controls and provided an update to its Content ID support and changes to account penalties.
Facebook Removes Ability to Embed Links in Native Video: BBC News reports that "Facebook has withdrawn the ability for video creators to embed links into their clips." This change of policy went into effect earlier this month without prior warning or an announcement from Facebook. However, a company spokesperson confirms that Facebook is "exploring other ways for partners to achieve similar objectives, and will have an update in the coming months."
Tumblr Adds Live Video: Tumblr users can now "post live videos through YouNow (iOS, Android), Kanvas (iOS, Android), Upclose (iOS, Android), and YouTube (Android-ready right now, iOS-ready in a few days)" directly onto their and other users' dashboards. Tumblr confirms that live video posts can be saved after the broadcast ends and reblogged like any other posts. Tumblr will also send notifications when "anyone you follow goes live" and "pin their video to the top of your dashboard."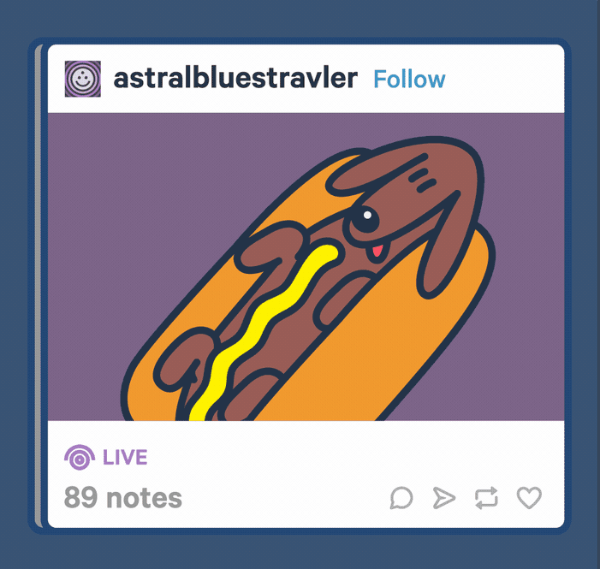 Our Take on Top News This Week
In this episode of the Social Media Morning Talk Show from Friday, June 24, 2016, Michael Stelzner and guests discuss the top news in social media. Topics include Facebook Creative Hub with ads and Canvas (1:05); news and updates to Facebook Live and Youtube Live Streams (18:55); and Twitter's new Engage app and updates to videos on Twitter and Vine (36:55). See the schedule for future shows here.
.
The Conference You've Been Waiting For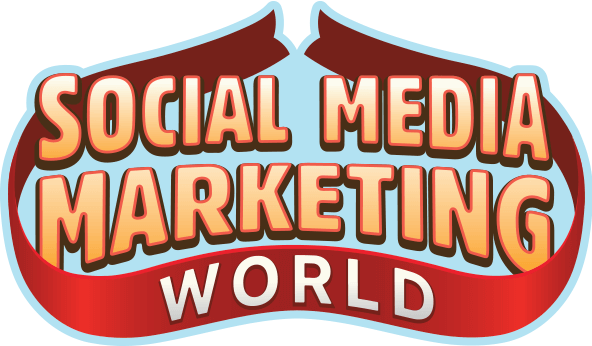 As a small business marketer, you can probably only pick one or two events to attend each year. Get back into the game with an unbeatable conference experience and expert training at Social Media Marketing World in sunny San Diego, California—from your friends at Social Media Examiner.
🔥🔥 As a valued reader, you can save $640 if you act now! Sale Ends Wednesday!
CLICK HERE TO LEARN MORE
More News to Note
Twitter Rolls Out Twitter Engage: Twitter Engage is "a new companion app for Twitter… [that] provides real-time data and insights, allowing you to quickly understand, engage and grow your audiences." This new stand-alone app delivers a better way for influential Twitter users and celebrities to interact with their loyal fans and followers. Twitter Engage offers users high-level analytics on post performance and tracks real-time audience demographics. Twitter announced that it's planning "integrations with some of [its] partner brands through [its] Niche and Vine products." Engage is currently only available for iOS users in the United States.
Want to better understand & grow your audience?

Check out the new Twitter Engage app:https://t.co/ILpkqtPOWk pic.twitter.com/5Bj219Y3ee

— Twitter Media (@TwitterMedia) June 22, 2016
Instagram Introduces Topic and Interest Channels in Explore: Instagram introduced a "new 'Picked for You' channels in Explore featuring videos grouped by your favorite topics and interests." According to Instagram's company blog, the network is "adding new channels to Explore to make it easier for you to discover videos you'll enjoy." These updates are currently only available in the United States, but Instagram is "working to bring this experience to the rest of the world soon."
Get Expert Social Media Marketing Training from the Pros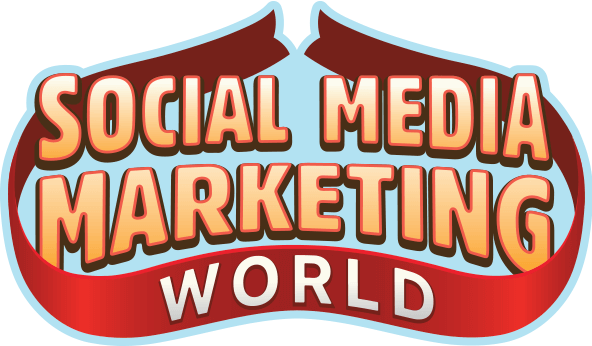 Want to get ahead of the competition and learn how to diversify your social marketing strategy?
Learn from the industry's most trusted experts, rub elbows with other smart marketers, and take your marketing to the next level during this 3-day event in sunny San Diego, California.
CLICK TO LEARN MORE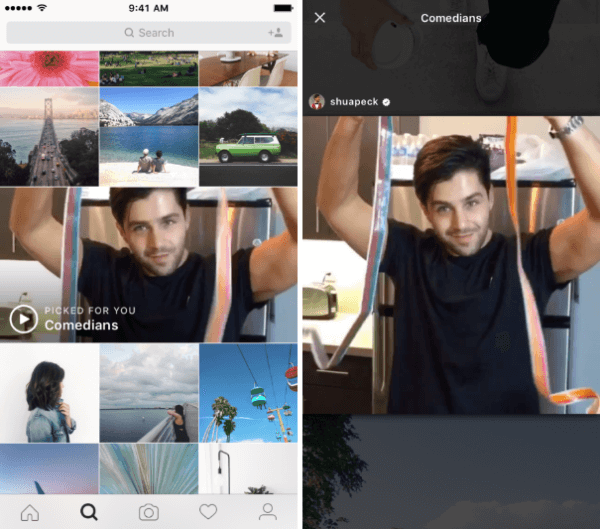 Twitter and Foursquare Partner on Twitter Location Feeds: TechCrunch reports that Foursquare is "powering precise place identification" for a new location feeds feature on Twitter. "Now when you tap a specific [sic] location (powered by Foursquare)" or a city tagged in a tweet, "you'll be brought to a new location feed with a map up top. There you'll see a tab of tweets from that place or city, with the option to check tab dedicated to media such as photos [sic] from there." Twitter is rolling out location feeds to all iOS users "with other platforms coming later."
LinkedIn Publishes Guide for Optimizing Sponsored Content: LinkedIn released a comprehensive guide on leveraging LinkedIn sponsored content called, Laser Focus: 10 Ways to Optimize Your LinkedIn Sponsored Content. This guide offers "quick, actionable tips you can use right away to drive better engagement with and boost the performance of your content marketing" such as refining your LinkedIn campaigns, running A/B tests on your creative, and using the latest tools and tactics.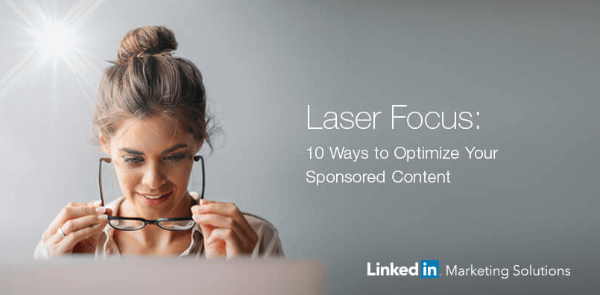 Facebook Names 2016 Facebook Awards Global Winners: Facebook named the 2016 winners of its global award for advertising creative and shared the top creative trends worth noting from this year's award-winning work. According to the Facebook for Business site, these awards go "beyond rewarding and celebrating advertisers for their creative excellence," they are also "a great opportunity to discover new ways to push the boundaries of what's possible within on the Facebook, and now Instagram, advertising platforms."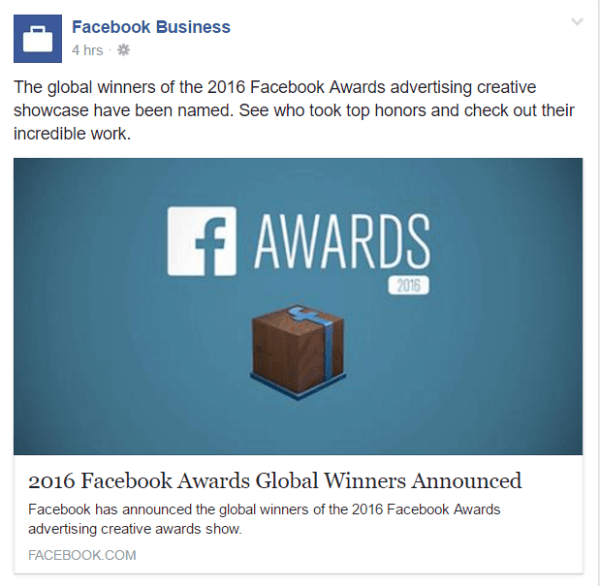 Instagram Grows to 500 Million Users Worldwide: Instagram announced that its "community has grown to more than 500 million Instagrammers – more than 300 million of whom use Instagram every single day." Instagram also report that its "community also continues to become even more global, with more than 80 percent living outside of the United States."
Upcoming Social Media News Worth Following
Facebook Announces Collaborative Livestreams and Live Support for MSQRD: TechCrunch reports that there are three big product updates coming to Facebook Live. These updates include the ability to "do two-person remote broadcasts, pre-schedule your streams and create a virtual waiting room for viewers and broadcast with MSQRD's face masks." The new collaborative livestreams will be available later this summer to Verified pages, but will eventually roll out to other users. Additionally, Facebook Live support will be added to MSQRD, a face-swapping app that Facebook acquired earlier in the year, over the coming weeks. The MSQRD update will enable you to apply masks and effects while broadcasting live from the app.
Instagram Will Add In-App Translation Feature: Instagram announced that "in the coming month, you'll see a translation button on feed stories and profile bios written in languages different from your own."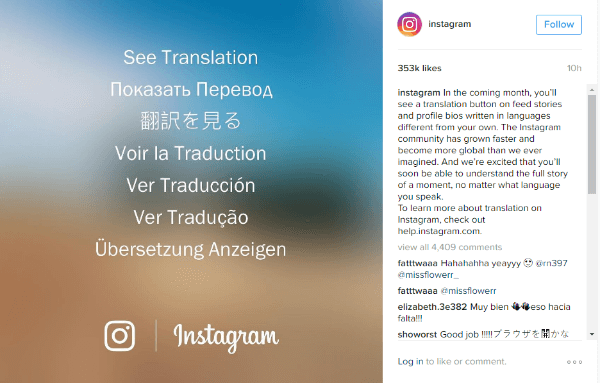 Facebook Previews New Bot in Messenger: Facebook debuted the upcoming American Express bot for Messenger on the Messenger Facebook page. The announcement from Facebook states that this new pilot project "will be rolling out later this summer and will include the ability to receive real-time notifications about purchases, other important information like Card benefits and services related to those purchases, via an Amex bot for Messenger." According to Facebook, "many global brands are building bots for Messenger and [they are] excited to see how these can make your life simpler, easier and more streamlined."
Some Interesting Studies to Note:
The 2016 State of Social Marketing Report: A new state of social media marketing report from Simply Measured examines how other companies optimize their social teams, identifies new channel-specific trends for 2016, and provides insights on how marketers are tackling their biggest social media challenges.
LinkedIn Top Attractors: LinkedIn released its "first-ever list that ranks the most sought-after companies by professionals in the world right now based on the billions of actions taken on LinkedIn by our 433+ million members." At the top of the list among U.S. companies are Google, Salesforce, Facebook, Apple, and Amazon. This report also offers helpful advice and insights from the companies on the list about what they look for during the hiring process.
Twitter Global Olympics Survey: Twitter's market research firm Research Now determined what type of content Twitter users in the U.S. are expecting from brands during the 2016 Olympic Games. The research revealed that two-thirds of those surveyed agree that Twitter provides unique insider access to certain people that can't be found on other platforms. More than 70% strongly associate Twitter as a platform that provides an "expert point of view" when compared with other social platforms. Twitter also ranked as the most timely and up-to-date of all social media platforms.
Social Clicks: What and Who Gets Read on Twitter?: According to a new study from Microsoft and Columbia University, 59% of links shared on Twitter are never clicked, not even by the users who share them. The research data collected over one month included 2.8 million shares on Twitter and shared links to popular publications such as the BBC, CNN, Fox News, the New York Times, and Huffington Post. The findings suggest that a vast majority of clicks on Twitter (90%) are generated by only 9% of shared links. Another key finding shows that, despite Twitter's popularity as a "live" medium, tweets typically generate a steady drip of shares and clicks beyond an initial 24-hour surge.
Putting Science Behind the Standard: IPG Media Lab, Integral Ad Science, and Cadreon surveyed a nationally representative panel of 9,876 adults in the United States on the viewability and effectiveness of digital advertising. The researchers measured the recall on digital ad units in light of positioning and length of exposure and compared these findings with the Media Ratings Council's currently accepted standards for digital advertising.
What do you think of YouTube's live video for mobile users? Have you seen longer videos being shared on Twitter and Vine? Please share your comments below.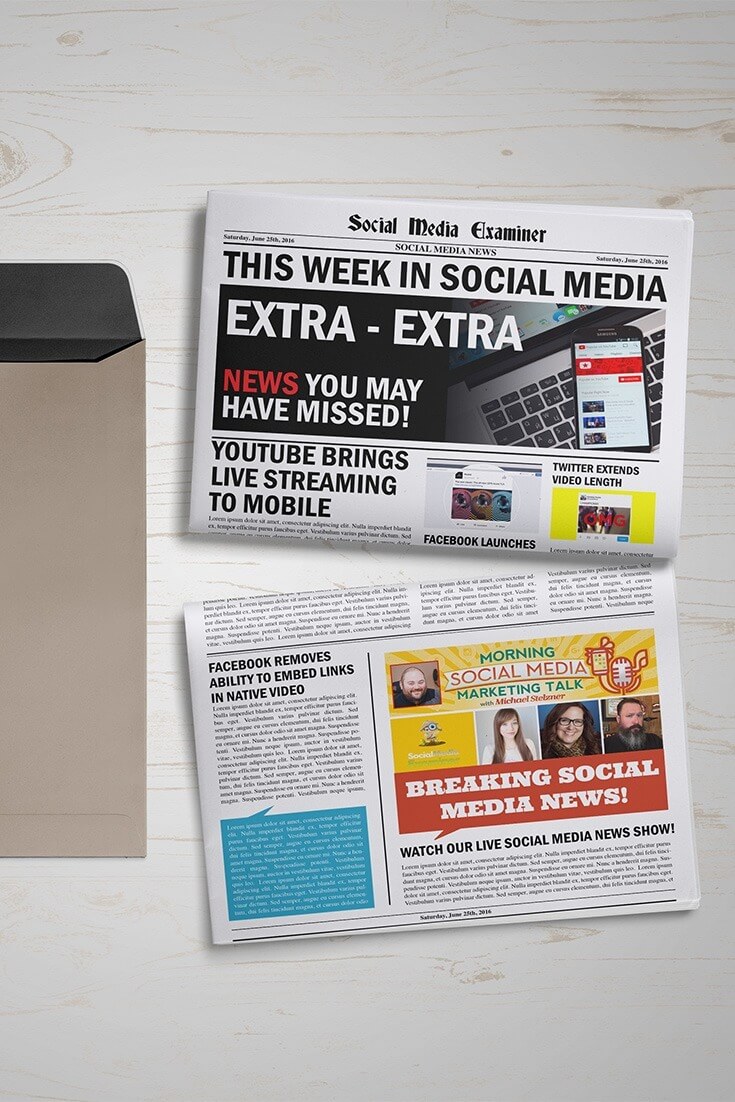 Curious about Web3?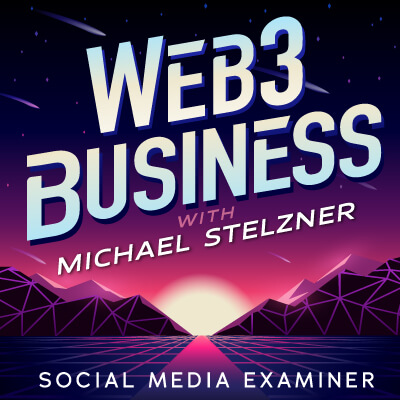 Follow the Web3 Business podcast to find out how Web3 will affect your business in the near future.

Every Friday, host Michael Stelzner interviews leading industry experts about what works right now in Web3 and what to expect in the future, so you can prepare your business for the shift, even if you're a total newbie.
FOLLOW THE SHOW