Want more customers? Wondering how to create YouTube ad content that qualifies viewers before they click through to your website?
In this article, you'll discover a new ad strategy for YouTube.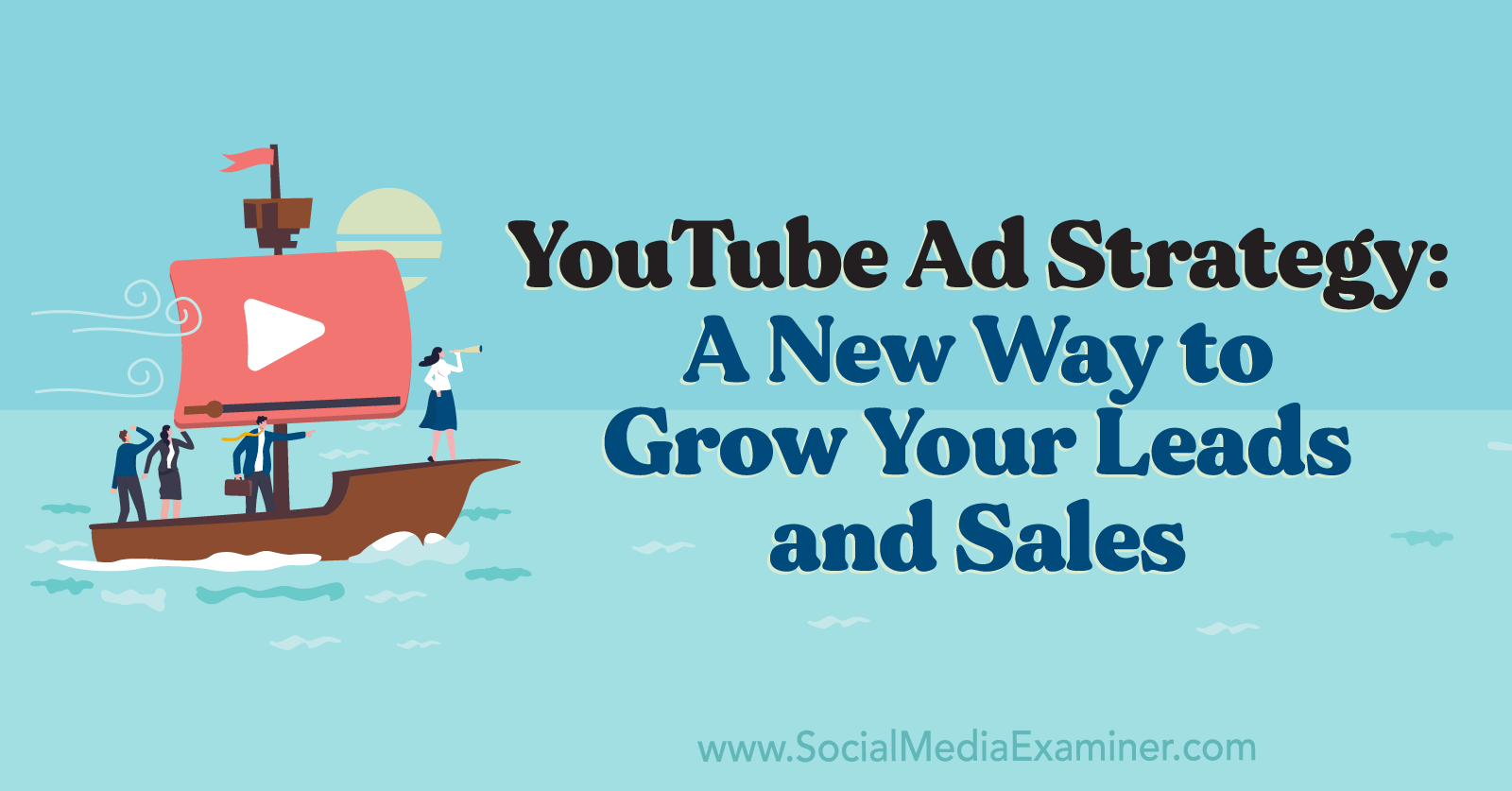 What Makes YouTube So Powerful for Business?
YouTube is the biggest video-sharing platform in the world and it's still growing fast. It's overtaken TV. It's close to overtaking Google as a search engine. At the start of 2023, it was already bigger than every other social network except Facebook.
What makes YouTube so competitive? It's a magic formula of social media plus search. Users go there to share, discuss, and be entertained… and to learn, discover, and research. YouTube users are uniquely purposeful. They use the platform with clear search intent, even its social features. They're looking for answers and solutions.
YouTube users also have some unusual behavior compared to other social platforms. They only consume one piece of media at one time—one video—without scrolling or clicking around. Because they're aware of YouTube's revenue-sharing model, they'll often choose to watch full-length video ads to support their favorite creators and channels.
That unique user profile represents a major opportunity for advertisers and YouTube has responded with a slicker ad platform and more ad inventory. According to research by YouTube and Oxford Economics, the vast majority of small business owners and entrepreneurs on the platform see it as essential to their success.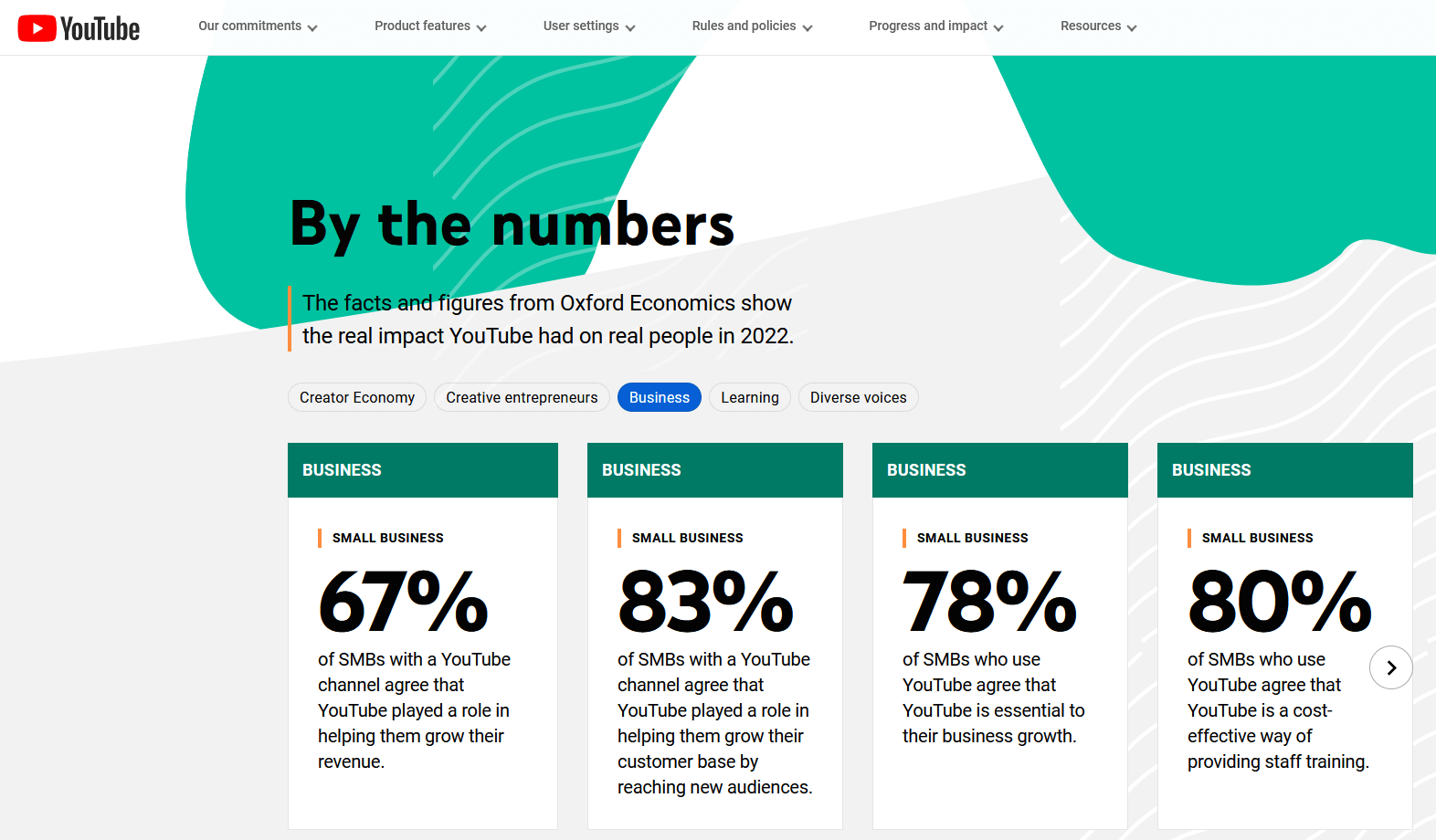 YouTube Changes Advertisers Need to Know About Right Now
Every online platform that runs ads faces the same problem. Who should come first: users or advertisers?
YouTube has put a lot of effort into attracting advertisers. For a while, we social media marketers had it all our own way. We could place ads almost anywhere, target people based on almost any information, and watch the views roll in, all on a tiny budget.
That's changed. YouTube is now invested in the user experience. They want people to spend a significant amount of time on the platform, enjoying and engaging with content. The average session duration on YouTube is now up to 40 minutes, including time spent viewing ads. The designers, developers, and execs at YouTube want that number to keep going up.
At the same time, new technologies like generative AI are hitting social media and search. We have more online information sources than ever and they can be processed and parceled up by AI language models such as the AI-informed search results that Bing and Google are pushing. But AI isn't reliable yet. Every tool on the market comes with big disclaimers.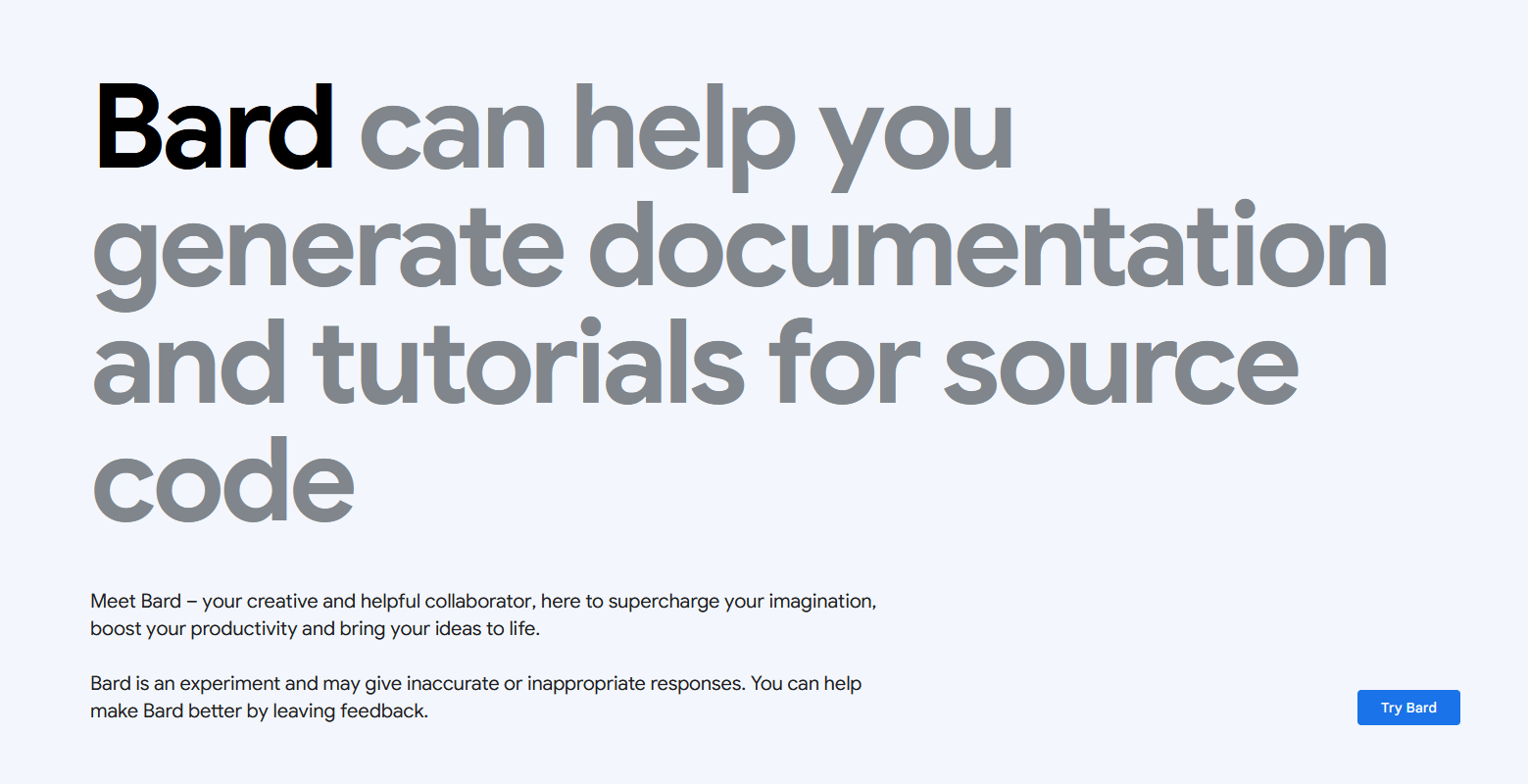 What does this mean for marketers? Brand recognition, respect, and authority are about to become more important. YouTube videos will rise at the same time because you can use video to show a real person speaking from expertise and experience. Simply publishing watchable and original video content on YouTube will go a long way to building brand awareness.
The key word there is watchable. YouTube is prioritizing content that keeps users on the platform for as long as possible. Most significantly, it's deprioritizing ads that might take users to other websites. The tide has turned. Marketers and advertisers need to shift their strategy to keep up.
The YouTube platform is making specific, wide-range changes to how you place and target ads. Many of these changes have already taken place while others are coming down the pike. But don't panic: there's still a way to get leads and sales on YouTube.
There are two major changes that you need to understand before we dive into a new, effective YouTube advertising strategy for 2023.
Audience-Based Targeting
YouTube has changed how you target conversion-focused advertising campaigns. It's part of a general move away from conversion-focused targeting and toward ads that encourage more viewers and subscribers.
The platform is getting rid of:
Placement targeting such as running ads on specific videos (This used to be a great way to target your competitors' traffic.)
Keyword targeting based on users' past searches and viewing habits
Topic targeting based on categories created by YouTube
Similar audiences, where your target audience matches your existing client base
Some of these targeting features are still available for other types of video campaigns. But if you're aiming for conversions, you won't be able to use these options in your YouTube strategy anymore.
So what can you do? You can run campaigns to get more channel views. You can even run manual bidding campaigns, although these are time-consuming and expensive.
What YouTube really wants is for advertisers to use audience-based targeting. You can build custom audiences, audiences based on keywords, and in-market audiences. This is more complex than targeting by placements, keywords, or similar user profiles—but it's what we've got.
The CTR/CPM Connection
The second piece of the puzzle is how YouTube charges advertisers.
For a long time, YouTube and its content creators were courting advertisers. Social marketers weren't spending much on YouTube so they were enticed onto the platform with generous placements and a low cost per click.
In 2023, the focus has shifted to keeping viewers on the platform. YouTube wants to protect the user experience and keep users inside their walled garden. As a result, if your YouTube ads are successful, they're about to cost a lot more.
If you have a high click-through rate (CTR), then your cost per mille (CPM) is going up, too. Those two things are now indexed so if you double your CTR, your CPM will quadruple. Advertisers used to optimize their YouTube ads for clicks but that has become a painful and costly strategy.
The bottom line is that conversion campaigns on YouTube have gotten more expensive and trickier to run. Conversion ads on YouTube represent about 95% of current advertising strategies.
You're going to need a new approach.
A Successful YouTube Ad Strategy for 2023: The ADUCATE Framework
If you want to get clicks on YouTube channels but those clicks are getting more expensive, what can you do?
The most effective video ads strategy in 2023 is to nurture your leads on the platform for as long as possible. Then, when you do get those few, expensive clicks, they're guaranteed to convert into sales. Fewer clicks but with a higher final conversion rate.
To achieve this, you'll need to create a perfect user journey on YouTube. You'll need to qualify leads, build relationships, and establish trust before you even think about landing pages and closing the sale.
How do you create that perfect user journey? With flawless keyword research, eye-catching videos, the right ad placements, and content that keeps your intended audience engaged all the way through the ad. Let's take a look.
#1: Do Your Keyword Research on YouTube
There are a few keyword research tools out there that you can use for YouTube such as Answer the Public. They can be a useful change of perspective.
But in fact, the most effective keyword research tool for YouTube is YouTube itself.
Here's how to research keywords on the platform:
Start with a seed keyword or short-tail phrase. This should be no more than eight words.
Type your seed keyword into the YouTube search bar.
Look at the first few results. Make notes about which keywords or phrases, title formats, thumbnails, and visual trends are most popular.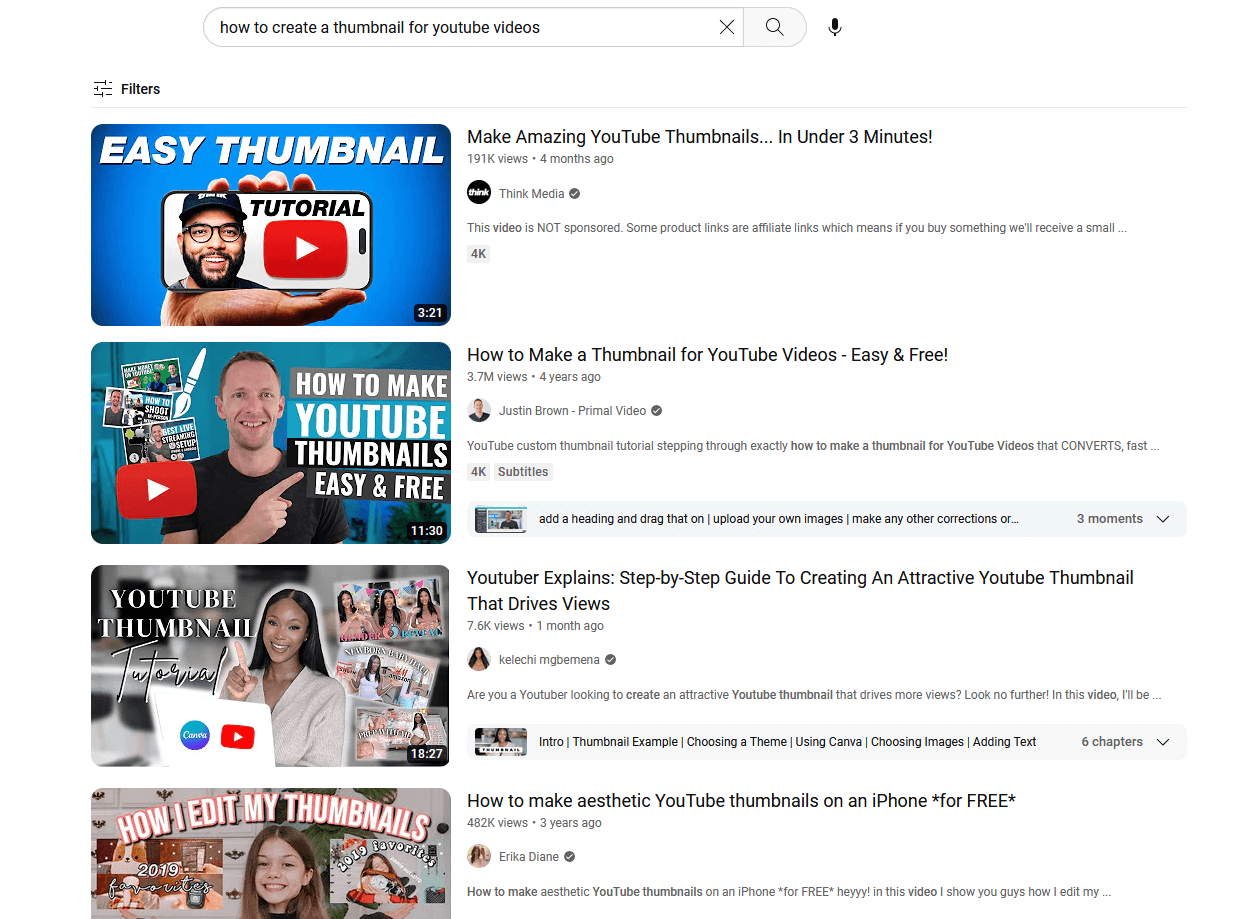 Use this information to come up with a video title, based on your original seed keyword, as well as the video thumbnail and outline.
Use the keywords you found in your YouTube search results to target your ad content. When users search with these keywords, they'll see your ads.
For example, a video called "top 10 ways to create YouTube thumbnails in 2023" could be placed with the key phrases "top 10 ways to create a thumbnail", "create YouTube thumbnails", and "YouTube thumbnails 2023".
Just make sure these keywords and phrases stay similar to your title so you reach the right audience!
#2: Create Intentional Ad Content for YouTube
This is a new YouTube ad strategy so it may look and sound different from what you're used to. For example, with this strategy, your ad format might become videos that are up to 10 minutes long.
Yes, that's right: 10 minutes. You're not trying to create 30 seconds of easy entertainment with a logo at the end. Instead, you're sharing content that's just as expert and engaging as organic video. It establishes trust, builds relationships and brand awareness with customers, which means that you'll get the sale later on.
In a 10-minute video ad campaign, you should aim to share 8 minutes of pure value and content, with a 2-minute call to action (CTA) at the end. Your content does most of the work so it gets most of the time. Then your CTA speaks to the viewers who made it all the way to the end.
There are two ways to generate content for a successful YouTube ad campaign: harnessing your most successful organic posts and creating content from scratch.
If you have any high-performing organic videos from the past year, you can start by using those as YouTube video ads. Just make sure that their retention graph is solid (in other words, users watch all the way through), and you can link them to search-worthy keywords. Think about updating the title or thumbnail to highlight your keywords.
If you're creating content from scratch, then you'll start with the YouTube search results as we discussed above. Based on the keywords, create a title and then create a thumbnail to match the title. Finally, outline and script your video content to match the thumbnail and title.
Thousands of words have been written about how to design the most effective YouTube thumbnail. In the end, it comes down to just a few basic points:
Use a candid shot from the video, showing a human face. The thumbnail should never be staged or faceless, like the first video in this example.
Add some color, graphics, and maybe even some text or emojis to catch viewers' attention and show your expertise. Specific numbers and charts as in the second video example can be powerful. Just don't overcrowd the image.
Make the thumbnail specific to your topic. Don't use vague phrases or stock images that will leave viewers wondering what your video is about.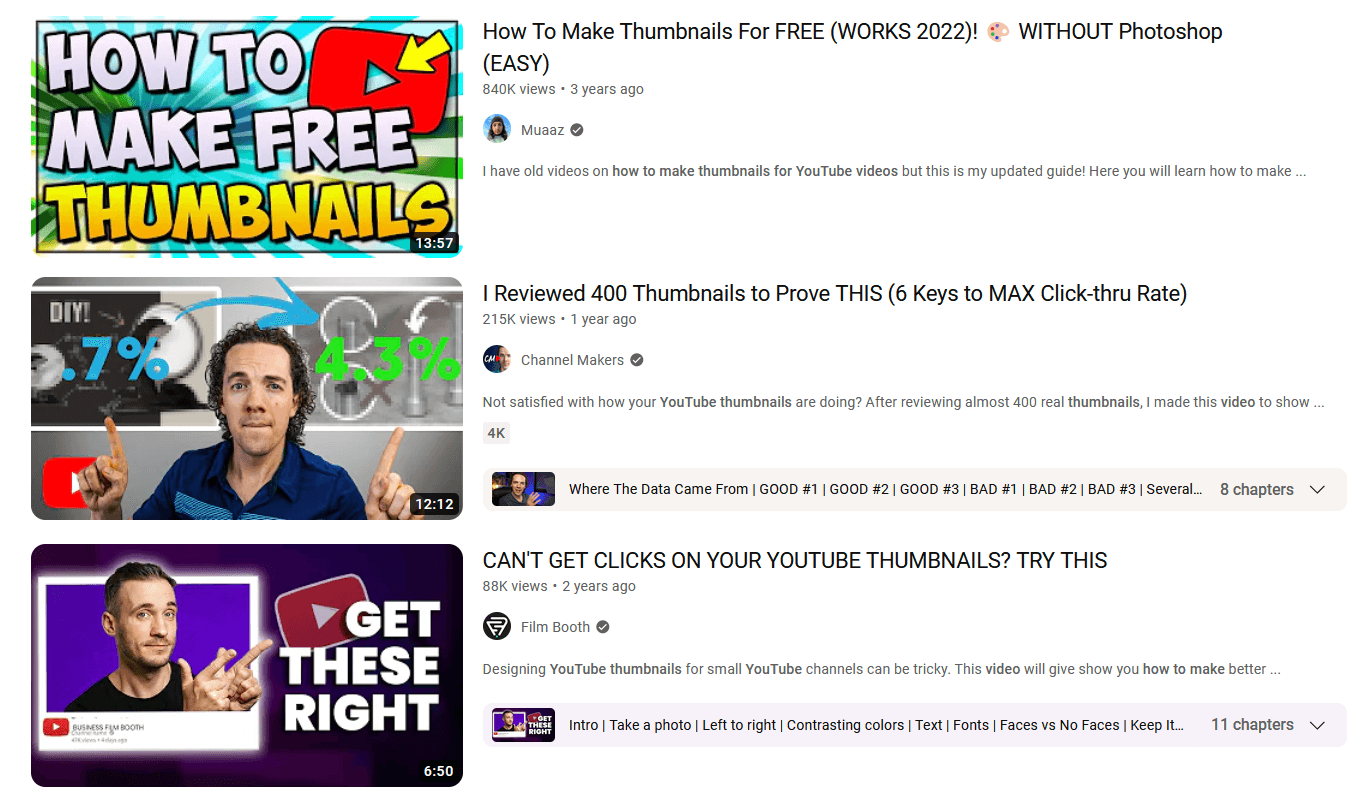 Once you have the right keywords, title, and thumbnail, all that's left to do is create the YouTube video itself designed for maximum retention.
The ADUCATE framework is a seven-step guide to creating content that grips viewers all the way through. It creates videos that guide users through the buyer's journey, all before they even leave YouTube.
Attention. Use the video keywords and titles in the first 3 seconds. Don't waste any time introducing yourself, explaining what you're going to talk about, or showing a logo. You'll lose viewers immediately. Just get straight into the value.
Demonstration. This is the biggest part of your video outline. Break down your product, service, course content, or coaching approach. Tell people why your offer is valuable or important; what they need to know about it; and how they can use it. Then clinch the deal by talking about what if. What will your offer do for them? What will they achieve or not achieve, by making a purchase?
Unique. Next, talk about what makes you or your brand unique. If you don't appear unique, then viewers have no reason to choose you over the competition. This is a good time to talk about your motivation, purpose, values, and viewpoint. As well as building authority, you'll also lay the foundation for an emotional connection with your audience.
Customer. Your ads aren't just to attract viewers. They're also intended to qualify your leads. Your targets are people who understand your offer, want it, and are ready to take action to get it. The most effective way to filter your leads with YouTube content is to say so up front. Use phrases like "These are the people I want to work with…" You can also speak to people who are not as far along in the buyer's journey by sharing your own business story so they can relate.
Adapt. Vulnerability is an important part of emotional connection. So you'll need to share some of the lows from your story if you want to relate to viewers. Talk about your prototypes, test runs, mistakes, and struggles. Be real about any initial drawbacks of your product.
Trust. Once you've shared some vulnerability, you can establish trust. Start by explaining how you fixed the problems that you just described. Bring in social proof such as press, reviews, testimonials, and awards to show that you overcame the challenges successfully.
Exit. Finally, tell people what you want them to do next: subscribe, watch another video, or maybe even click that link. Remind them what your ideal customer looks like and sweeten the deal with any bonuses, offers, or guarantees.
Once you're used to outlining videos with the ADUCATE framework, you'll be able to spend most of your time on the Attention and Demonstration phases. You can get from Unique to Exit in as little as 2 minutes!
The result will be engaging, expert videos with a high retention rate. And when you do get clicks, they'll convert into sales. Video ads may be changing, but with this YouTube ad strategy, your business can handle it.
#3: Choose Your Ad Placements
Your goal is to create video ads that blend in with YouTube's organic content. It's just as entertaining, informative, and expert as any other video, but with the benefit of an ad post.
Your placements should reflect that approach, too. You don't want to show discovery ads that interrupt people. Instead, you want to blend in with their viewing flow on YouTube.
The best YouTube advertising placements on the platform in 2023 are in-feed video ads. These appear to the right of the viewing screen on desktop, or below the viewing screen on a mobile device. Your ad will show up as a video thumbnail, with the title, and YouTube channel name. That's all!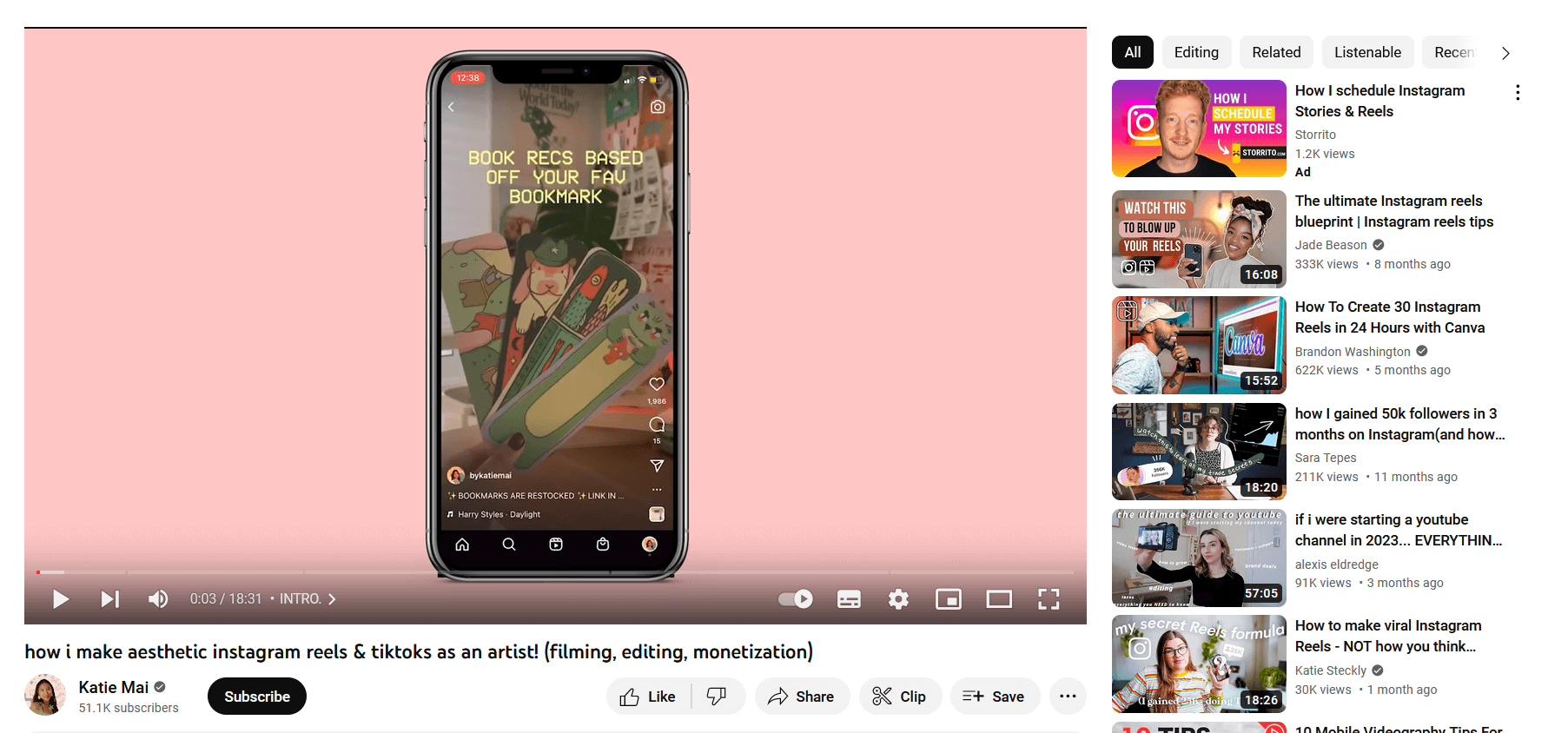 Most people don't even notice that these are ads; they fit in perfectly with YouTube's algorithmic video suggestions. Best of all, you only pay for the ad placement when people click, not when they see the thumbnail.
To start with, spread your video ad spend across the keywords you found during your research on YouTube. Then you can double-down on the keywords that get the most clicks. Once you have some YouTube views, you can start collecting retention data and figuring out which parts of your video work—or don't. Your goal is to retain viewers all the way through your video so if they choose to click through to your website, they'll already be primed for a sale.
Other Notes From This Episode
Where to subscribe: Apple Podcasts | Google Podcasts | Spotify | YouTube Music | YouTube | Amazon Music | RSS
✋🏽 If you enjoyed this episode of the Social Media Marketing podcast, please head over to Apple Podcasts, leave a rating, write a review, and subscribe.
---
Stay Up-to-Date: Get New Marketing Articles Delivered to You!
Don't miss out on upcoming social media marketing insights and strategies! Sign up to receive notifications when we publish new articles on Social Media Examiner. Our expertly crafted content will help you stay ahead of the curve and drive results for your business. Click the link below to sign up now and receive our annual report!