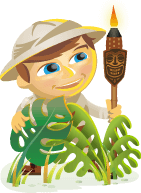 Do you use webinars in your marketing?
Are you looking for new ways to generate sales and leads?
To explore the art of using webinars to generate leads and ultimately sell, I interview Lewis Howes for this episode of the Social Media Marketing podcast.
More About This Show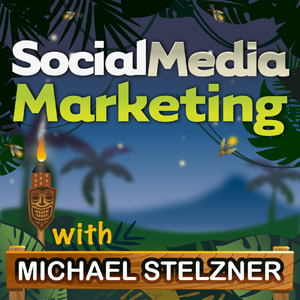 The Social Media Marketing podcast is a show from Social Media Examiner.
It's designed to help busy marketers and business owners discover what works with social media marketing.
The show format is on-demand talk radio (also known as podcasting).
In this episode, I interview Lewis Howes, author of The Ultimate Webinar Marketing Guide and host of the School of Greatness Podcast, where he focuses on leadership and personal development. Lewis is also an athlete and he's on the USA Men's National Handball Team.
Lewis shares why webinars are the most effective way to connect with your audience.
You'll discover how to use webinars to generate leads and ultimately sell.
Share your feedback, read the show notes and get the links mentioned in this episode below!
Listen Now
Where to subscribe: Apple Podcast | Google Podcasts | Spotify | RSS
Here are some of the things you'll discover in this show:
The Conference You've Been Waiting For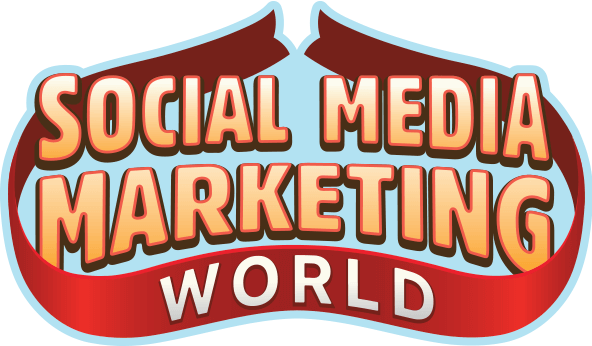 As a small business marketer, you can probably only pick one or two events to attend each year. Get back into the game with an unbeatable conference experience and expert training at Social Media Marketing World in sunny San Diego, California—from your friends at Social Media Examiner.
🔥🔥 As a valued reader, you can save $640 if you act now! Sale Ends Tuesday!
CLICK HERE TO LEARN MORE
Successful Webinars
Why marketers should take a closer look at webinars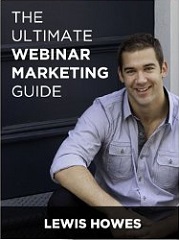 Lewis believes that webinars are the ultimate way to convert your audience into customers. Companies of all sizes, as well as entrepreneurs, use them because they generate more sales than any other online marketing strategy.
Social media helps you get your information out there, connect with your audience, get feedback, build relationships and more. However, tweets and Facebook posts don't usually result in a huge number of instant sales.
A webinar, however, gets you in front of a captive audience that's interested in learning what you have to share for an extended period of time. It's more than just a quick message, post, article, picture or video. It's an interactive way to connect, build trust and make sales sooner rather than later.
Most webinars are free. Then at the end, you can refer them to your solution, product, coaching or live event. You can convert in a more effective way than by just using social.
Listen to the show to discover how webinar tools have changed.
What tech you need
Lewis recommends GoToWebinar, because he feels it's the most consistent. Plus, it's the standard format most marketers are used to.
https://www.youtube.com/watch?v=MMbufbv1f2c
Other platforms to explore include Adobe Connect, Google Hangouts, Ustream, Livestream and WebinarJam.
Listen to the show to hear about the webinar tools we use at Social Media Examiner: GoToWebinar and WebEx.
How to get people to register for a webinar
Lewis suggests you start by promoting your webinar to your email list, and then encourage those who register to promote it for you. For example, on the post-registration thank-you page, put up a video or some text and ask registrants to share it on Facebook or Twitter.
To make this easier, there are tools you can use such as the WP Sharely plugin or create a pre-populated Tweet button through ClicktoTweet.com.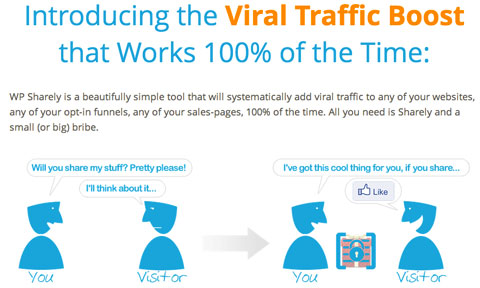 Another way to generate leads is to partner with others.
Lewis talks about how he does affiliate webinars where people in a similar marketing space promote his information to their audience. He'll do a webinar with free content, offer his product or service and then give a 50% commission to that affiliate. You're paying someone to generate leads for you.
Listen to the show to hear the results of a successful affiliate marketing webinar.
Optimizing the registration process
Lewis likes to use LeadPages templates for his webinar registrations.
He'll create three different registration templates: one with a simple image, a headline and opt-in; another that's more in-depth, including a compelling headline and a list of benefits; and a third that's a hybrid with a video and bullet points.
Then he'll split test the forms. The template that gets the most conversions on the first day of promotion is the one he'll use.
Since LeadPages is a monthly hosted service, Lewis also makes a recommendation of how to format the registration forms for GoToWebinar.
Write a compelling headline, include an image of the presenter or logo, a short description of the topic, three to five bullet points of what they'll learn, date and time and then the Register button.
You get the most leads from the least amount of info requested in the registration, he adds. Keep it to name and email, and make anything else optional.
Get Expert Social Media Marketing Training from the Pros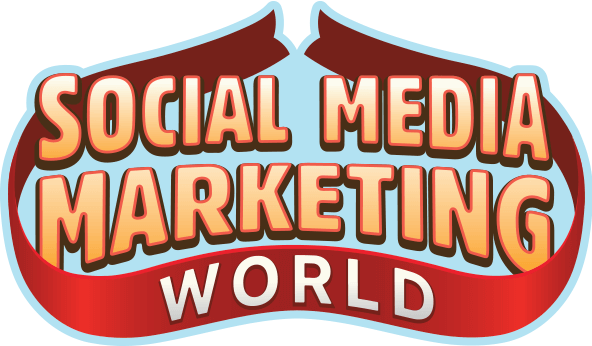 Want to get ahead of the competition and learn how to diversify your social marketing strategy?
Learn from the industry's most trusted experts, rub elbows with other smart marketers, and take your marketing to the next level during this 3-day event in sunny San Diego, California.
CLICK TO LEARN MORE
Listen to the show to discover how to make your webinar stand out from the crowd.
The formula for a successful webinar
Lewis explains that there are three phases to a successful webinar and seven steps to running the webinar itself. The first phase is setup and marketing, the second phase is the webinar itself and the third phase is the follow-up, which is a continuation of the sales process.
The Seven Webinar Steps, according to Lewis Howes
1. Meet and greet for the 5 to 10 minutes before the webinar, where you test audio, chat with people and basically warm them up. It builds rapport, makes you relatable and encourages your audience to stick around.
2. Welcome goes from the 0- to 5-minute mark. Thank people for coming, then introduce yourself and the topic. Share the agenda.
3. Share your story from 5 to 15 minutes. If you want, even before the story, give your audience one awesome tip or strategy to wow them from the get-go.
4. Content goes for 15 to 30 minutes, depending on the length of the webinar. Be sure to hit every discovery channel possible. Start with research and data that back up your information, then go into case studies and success stories. Finally, share the tips and tactics your audience can do themselves.
5. The Close takes 10 to 15 minutes. This is where you introduce the problem again and then the solution, which is your product, service or event. Segue authentically into the close by asking questions like, "Do you see the value in what you discovered today?" After they say "yes," ask, "Do you want to see how to take this to the next level?" Go into detail about your solution: what's included, all of the benefits, how it's delivered, testimonials and show what your guarantee is (be specific).
6. Q&A for 10 to 15 minutes, so your audience can ask questions about content or product.
7. Wrap up with final thoughts.
Listen to the show to discover what participation levels you can expect from your webinar.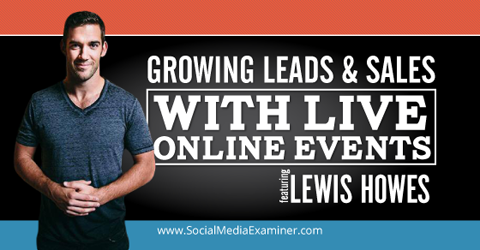 Other Show Mentions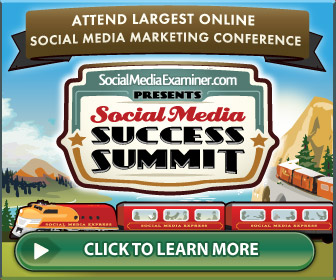 Today's show is sponsored by Social Media Success Summit 2014.
This is our largest online event. It's completely online, so no travel involved. There will be three sessions each day spread over an entire month. Each day has a theme, like content marketing or podcasting.
To help you do everything you could be doing to bring your marketing to the next level, we have some spectacular sessions lined up.
For example, Joe Pulizzi will kick off the content marketing day (October 27) by "pulling back the curtain" on ContentMarketingInstitute.com. He'll share strategy, growing subscribers, revenue sources and more.
On podcasting day, which is October 22, Pat Flynn of SmartPassiveIncome.com, along with Lewis and me, will discuss how to build a successful podcast by interviewing others. This may sound easy, but you need to ask the right questions and interview the right people. We'll share strategies to get this done.
Joe, Pat, Lewis and I are just a few of the 45 Social Media Success Summit speakers, which include Mari Smith, Mark Schaefer, Amy Porterfield, Bryan Kramer, Nichole Kelly, Lee Odden, Kim Garst, Martin Shervington, Neal Schaffer, Viveka von Rosen, Gideon Shalwick, Stanford Smith, Cliff Ravenscraft, John Lee Dumas, Sue B. Zimmerman, Andrea Vahl and Todd Wheatland.
If you want to learn more, visit here where you can check out all of the speakers and the agenda. Make sure you grab your ticket before the price goes up. We've got a lot of earlybird sales going on right now.
Key takeaways mentioned in this episode:
Ways to subscribe to the Social Media Marketing podcast:

What do you think? Are you ready to start doing webinars? Do you already do them? What are your favorite webinar tools? Please leave your comments below.
Curious about Web3?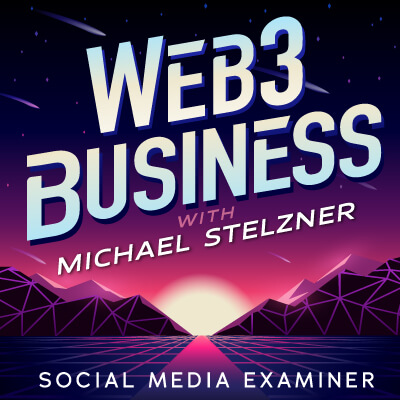 Follow the Web3 Business podcast to find out how Web3 will affect your business in the near future.

Every Friday, host Michael Stelzner interviews leading industry experts about what works right now in Web3 and what to expect in the future, so you can prepare your business for the shift, even if you're a total newbie.
FOLLOW THE SHOW