A free course by Michael Stelzner
.
Are you tired of feeling left behind when it comes to Web3? Do you want to get up to speed, but don't know where to start? Look no further!
Introducing Web3 for Beginners, a course taught by Michael Stelzner, founder of Social Media Examiner and host of the popular Social Media Marketing Podcast and Web3 Business Podcast.
In this course, Michael will guide you through the ins and outs of Web3, making it easy for you to understand and apply in your own business. Whether you're a marketer, creator, or entrepreneur, this course has something for you.
During this training, you will gain clarity in the following areas: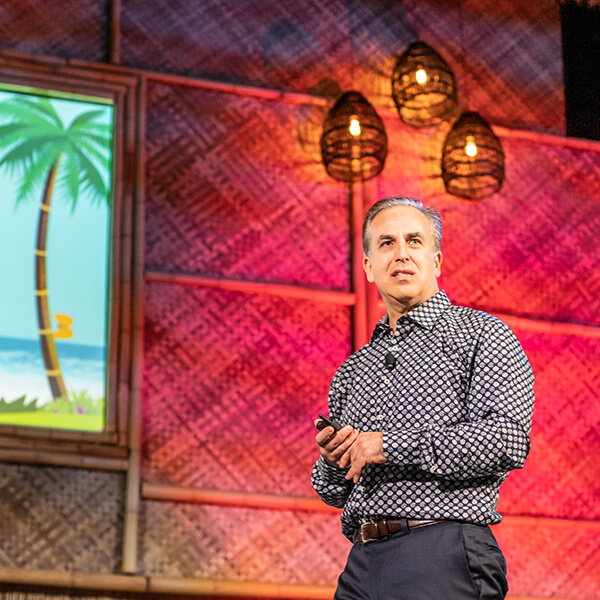 #1: Why Web3 matters and what it means for you. You'll clearly understand this historic opportunity.
#2: The language of Web3 and important Web3 business concepts. You gain clarity on NFTs, DAOs, and much more… even if you have no idea what they are right now!
#3: How to get started in Web3. You'll walk away having set up a crypto wallet, understanding the security considerations, and a whole lot more!
If any of the following are true for you, you can't afford to miss this training:
✅ You're motivated to try something different. You want to be part of something exciting and new, not just so you can survive, but actually thrive.
✅ You're worried you might become irrelevant. You know that the old ways of business growth are achieving diminishing returns and you don't want to miss out on the next big wave of innovation promised by Web3.
✅ You want to be less dependent on the social platforms. You're sick of paying endless dollars to Facebook and Google to get noticed. You're ready to take control of your future.
With this course, you get answers to many of the Web3 questions you're likely afraid to ask.
And here's the best part, the course is 100% free. Plus, you don't need any technical knowledge. Helpful videos will guide you each step of the way.
YES, SIGN ME UP FOR THIS FREE COURSE NOW!
"The course was extremely good." —Jukka Ikonen.
"It was very interesting and informative. I enjoyed it very much.  Thank you." —Betty Favor.
"I found this to be a really helpful course. It's lifted the veil on Web3 and has reduced my anxieties around it!" —Danielle O'Connell.
"I thoroughly enjoyed the course and its valuable bite-sized content which helped me better understand some of the fundamental concepts and language of the Web3 space." —Stan Robinson.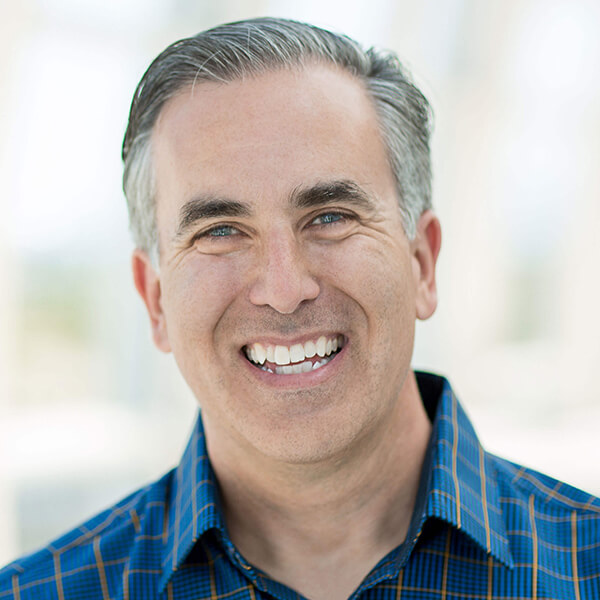 A personal note from Michael (your guide to understanding Web3).
Not too long ago, I was like you. I had heard about Web3, but frankly didn't get it.
I struggled to learn the concepts. I even faced a lot of criticism whenever I brought up topics like NFTs. People said, you're the founder of Social Media Examiner—stay in your lane!
But, after going deep down the rabbit hole, becoming a student again, and meeting amazing people, everything clicked for me. I've spent serious time and money exploring this new frontier. And what I discovered inspired me to take action.
In January of 2022, I started a new podcast and interviewed the brightest minds in Web3. In October of 2022, I launched a Web3 conference.
Here's what's very clear to me now: Web3 is going to change everything! I also realized that people like us—marketers, creators, and entrepreneurs—need a little help to make Web3 clearer.
Maybe now is your time to receive some guidance?
Explore the possibilities of Web3. I'll help you see what Web3 could mean for you and your business.
Will you let me guide you? Take the first step and join me for this free course.
This could be one of the most important decisions of your career. I can't wait to show you the power of Web3!
Michael Stelzner, founder of Social Media Examiner
You could struggle to understand Web3 by spending dozens of hours researching, watching videos, and listening to podcasts—and still not understand it!
I know because I've been there.
Or you could click the button below and I'll instantly email you your free access to this course.
You'll greatly improve your understanding of Web3 and the opportunities waiting for you!
YES, SIGN ME UP FOR THIS FREE COURSE NOW!
"Thanks for the great Web3 for Beginners course and making it free of charge. I also really liked the Gartner group projections." —Karen Kanakanui.
"I sent the link to my partners, so they can benefit from it. Thank you for taking the time and effort to put the course out." —G.R. Zuniga.
"Thank you so for offering this free of charge. It was a supper learning experience and enjoyed." —Wenura Jayasinghe.