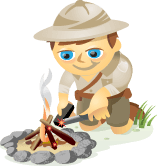 Are you wondering how the new Twitter Vine (think ultra short videos) could work for your business?
Vine is a new mobile app that allows you to capture life from your mobile device in short, six-second looping videos.
You can share these short videos with your Twitter followers and Facebook friends.
Think of it as Instagram, except with videos instead of pictures.
In today's post, I'll show you some creative uses of Vine for business.
Editor's note: You can click on any video to pause it.
#1: Engage Your Followers in Conversation
Start a conversation with your followers using a Vine video.
Simon & Schuster does this by not just asking what followers will be reading this weekend—they give them visual cues on what they could be reading.
It could spark any reader to go to their local bookstore or order a new title online. Hence this update is great for engagement and sales.
It's a long weekend! Pick your #Fridayreads with a game of Reading Roulette. vine.co/v/brbbPp9KOY0

—Simon&SchusterCanada (@SimonSchusterCA) February 15, 2013
#2: Highlight Your Brand Advocates
What's even better than advertising one of your products on a Vine video? Have one of your fans do it for you.
GoPro highlights a fan's Vine video made with his GoPro camera. This is a great example of how businesses can get their customers to market their product by encouraging them to create great Vine videos and attach them to a branded hashtag.
🌟 Ready to Supercharge Your Social Marketing Strategy? 🌟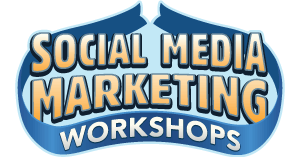 Struggling with your social marketing? You're not alone. The solution? The Social Media Marketing Workshops!

During these live 2 hour deep-dive workshops, you'll discover what's working now on Instagram, Facebook, TikTok, YouTube, and LinkedIn. Skyrocket your engagement, broaden your reach, and amplify your sales.

Become the marketing hero your company and clients need—without leaving your home!
🔥 Save $670 on an All-Access Ticket! Sale Ends Tuesday! 🔥
GET YOUR TICKETS NOW
6 seconds of #GoPro love with fan @iambronx and @vineapp. ow.ly/hH9uv

— GoPro® (@GoPro) February 17, 2013
#3: Display Your Work for a Client
Don't just have a static portfolio on your website.
Create an animated one on social media like OneNine Design has done in this video displaying the packaging they created for a client. It goes to show how even small businesses can take advantage of Vine.
Packaging we designed for our client BAR AU CHOCOLAT #packaging #chocolate #design #foilstamped #japanesewrap vine.co/v/bnurH3YYqLL

— OneNine Design (@OneNineDesign) February 4, 2013
#4: Offer Up Relevant Historical Trivia
Not everything has to be about business. General Electric shares some historical trivia related to their industry that their fans might find interesting.
You can also take the opportunity to get some engagement from your audience and post a trivia question first, then answer it with a Vine video.
It's Thomas Edison's 166th birthday! #IWantToInvent vine.co/v/bvXIueMeP6j

— General Electric (@generalelectric) February 11, 2013
#5: Celebrate the Holidays
Get into the holiday spirit throughout the year with a little corporate branding like Tropicana has done. You can create fun videos like this one or make marketing-related videos about your holiday promotions.
Either way, fans celebrating the holiday are certain to respond positively to them. Another way to turn your holiday Vine into an event would be to hold a tweet contest where the winner gets their Twitter handle mentioned in your next Vine.
Happy #Valenvine! vine.co/v/brh6j0Lprn3

— Tropicana (@Tropicana) February 14, 2013
#6: Get People Excited About a New Product
Sometimes visual inspiration can really get people excited about a new product you have in the works. Nintendo uses Vine to give fans a preview of their upcoming video game package.
Businesses can show products outright or use Vine videos as teasers to get their audience excited about what's coming up next. Or better yet, this could make for another great contest where one person who retweets the Vine teaser or product preview wins the product!
Check out what you get with the Wii U ZombiU Deluxe Set, coming to US/Can on 2/17! (MSRP $389.99) #Nintendo … vine.co/v/brMzY35nuha

— Nintendo of America (@NintendoAmerica) February 14, 2013
#7: Take People Inside Your Office
Businesses and brands have the ability to humanize themselves on social media, and what better way to do that than by taking people inside your office?
HubSpot does this in a Vine video. It doesn't just show how much fun the employees have on their downtime—it shows that employees are happy to be a part of the team. It also makes for a great recruitment video.
New community / food / play area in @hubspot office (aka "Benioff" room). vine.co/v/brqehHIu3EQ

— Mike Volpe (@mvolpe) February 14, 2013
#8: Attract Customers to Your Booth
Exhibiting at a conference? Go Local shows how you can create a Vine video to attract people to your booth, potentially increasing your business's ROI from advertising at a conference.
Speakers could also use a Vine video attached to the conference's hashtag to let people know when their session is starting.
For the larger conferences, a video from the speaker that shows how to get to their session could be extremely helpful too.
Check out this video (made w/the Vine app) of @tcarroll76 & @jjordan7 getting Fired UP at the Copesan Conference: glcl.co/VUBSdV

— Go Local (@GoLocal_LLC) February 13, 2013
#9: Educate and Amaze
Anytime you have the chance to educate your audience with something fascinating, go for it.
The San Francisco Zoo may get new visitors each time they exhibit their amazing residents on Twitter through Vine videos.
Poison dart frog eating fruit flies. Notice the toe twitching used to stimulate their prey. #frog #animals #… vine.co/v/bv5ZeQjY352

Looking for something to make your life easier?

Discover the tools we recommend to drive engagement, save you time, and boost sales across your entire marketing funnel or business.

Whether you need help planning content, organizing social posts, or developing your strategy, you'll find something for every situation.

FIND YOUR NEXT FAVORITE TOOL

— San Francisco Zoo (@sfzoo) February 10, 2013
#10: Bring People Inside Your Stores
Local businesses can take advantage of Vine videos by showing their fans how awesome it is to be inside one of their stores or restaurants.
Urban Outfitters uses their main Twitter account to highlight events at their local stores just like this one.
Just listening to @eternalsummers live in our #LDNONT store! vine.co/v/bnFHDu3vXOw

— Urban Outfitters (@UrbanOutfitters) February 8, 2013
#11: Tell Your Brand's Story
Gap does a great job of summing up their brand from their first pair of jeans to today in six seconds.
Think about ways to tell your audience about your business's history; things that will make them confident that you know your customers, products and services inside and out.
From the past to present, the labels tell the story of our 1969 jeans. #denimevolved vine.co/v/bvP0zgpe9Oa

— Gap (@Gap) February 12, 2013
#12: Promote a Contest
Sometimes businesses find it hard to get their fans excited about contests, because unless fans are also customers, they may not know enough about your product to know they want it.
Cadbury UK tickled everyone's sweet tooth by using Vine to show off their new confectionary creation and then invited fans to win a sample.
Check out our #EggNSpoon Unboxing Vine then retweet for a chance to win a box of both flavors by Tuesday's end: vine.co/v/b1ej2K29Q0u

— Cadbury UK (@CadburyUK) February 10, 2013
#13: Bring Presentations to Life
Want to increase signups to your next webinar or get more subscribers to your podcast? Find a way to record a Vine video related to your next event like the MarketingProfs team does.
In this example, they effectively show how much information they pack into their podcasts.
Our own Veronica Jarski live-doodles highlights from our Marketing Smarts podcast. #livedoodle vine.co/v/bnunrBB2ILe

— MarketingProfs Team (@MProfsWire) February 4, 2013
#14: Show Off Your Products
You don't need a contest or product launch as a reason to create a Vine video showcasing your product.
Red Vines does a little name play while showing off their collection of Red Vines in a Vine video. This can be a great introduction to your new followers about your product and reminder for current customers.
We made a @vineapp Vine video of Red Vines. #Vineception vine.co/v/b5D7vzrz6OY

— Red Vines (@RedVines) January 25, 2013
#15: Give Fans What They Want
Not every Vine has to be business-related. Think about broader interests of your target audience and create Vine videos they will like.
Dick's Sporting Goods took their audience inside the stadium to celebrate the Ravens' Super Bowl appearance. Of course, this isn't too broad since they are a sporting goods company, but use it as an example to think about things outside of your products and services to feature on Vine.
Ready & waiting for @ravens to arrive from the #SB47 parade in Baltimore. Check out the view from inside the stadium vine.co/v/bnb5Vb9DPvw

— Dick'sSportingGoods (@DICKS) February 5, 2013
#16: Randomly Amuse Your Audience
Speaking of non-business–related Vine material, entertainment is the goal of Vine, and MailChimp does this through their quirky video of a dog standing on their mascot.
If you want your Vine to have viral potential, think about how to really entertain your audience while still including a little branded something in it.
#maddieonthings at MailChimp! vine.co/v/b179QtF00Xw

— MailChimp (@MailChimp) January 31, 2013
Get Started With Vine in Six Steps
Need a crash course on how to use Vine? It's simple!
1. Download and install the Vine app from iTunes for your iPhone, iPod Touch or iPad.
2. Create a Vine account using your Twitter profile or email address.
3. Find people to follow by going to your profile and clicking the People icon at the top right of your screen. You can also go to your settings and use the Find People option under Friends.
4. Connect your Facebook account to share videos on Facebook as well (personal profiles only).
5. Click the video camera icon to start recording videos. Tap your finger on the screen to record and release to stop recording.
6. When you're finished, click Continue to share your video on Vine, Twitter and Facebook.
That's it! Use the previously mentioned examples to get creative with the videos you make for your business and enjoy.
Measure Your Engagement With Vine Videos
If you want to know how engaged your followers are with your Vine tweets and which Vines are being shared the most, Simply Measured has a report for that. It will also analyze your Vine content compared to other visual media on Twitter such as Instagram and YouTube tweets.
Get Vine Inspiration
If you are in need of more inspiration on how to benefit from Vine, use the following URL to search Twitter for Vine videos.
You can also use the following URL to add industry-specific keywords to your search.
Don't forget to change Top to All to get more results, or change to People You Follow to see results just from the people and brands you care about most.
What do you think?  What are your favorite uses of Vine so far, and have you tried it for your business? Please share in the comments section below!
Get Your FREE Course: Web3 for Beginners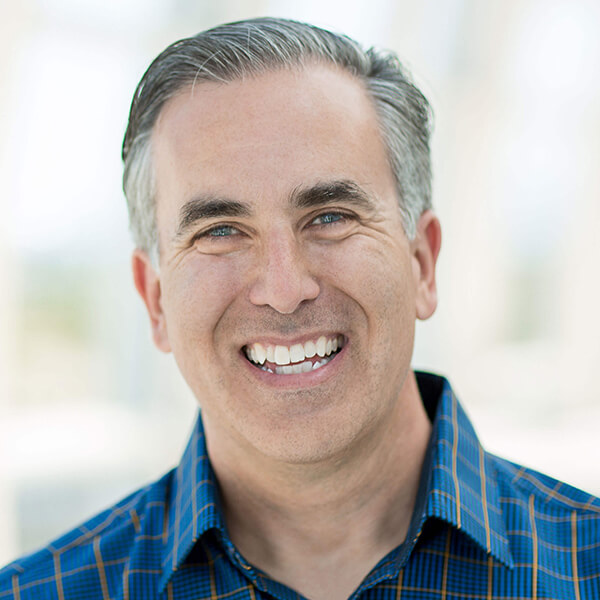 Curious about Web3, but don't know where to start or who to trust?

Introducing Web3 for Beginners, a course taught by Michael Stelzner, the founder of Social Media Examiner.

Learn the basics of Web3 and apply it to your business with this FREE comprehensive course.
CLICK HERE TO GET FREE ACCESS