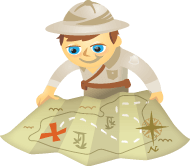 Do you use Twitter to market your business?
How's your Twitter reputation?
Twitter's short form messages require the same care you put into Facebook and other longer-form social media platforms.
In this article, I'll show you six tips to help you protect your Twitter reputation by avoiding some common mistakes.
#1: Verify Everything You Tweet
False information spreads like wildfire on Twitter. Celebrities die and resurrect daily, inaccurate news gets exposure, bad links get passed and misattributed quotes receive thousands of retweets.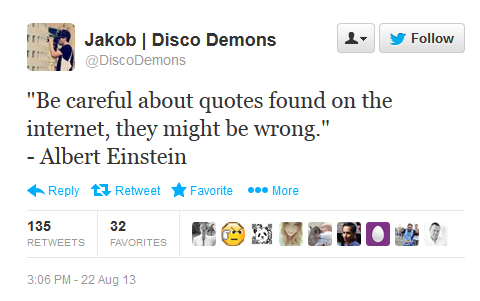 The cornerstone of a thriving Twitter account for your business is a reputation for being a reliable source of information. Before you tweet or retweet a link or story through your account, it's important to make sure the link leads to a genuine article and that the story or news you tweet is accurate.

Select the content you share from reliable resources. Tweet from your account only when you're 100% confident the content you share is true and accurate.
#2: Form Relationships Before You Sell
One of the most common mistakes you can make as a business owner or manager on Twitter is to try to sell to your followers and audience before you make a connection with them.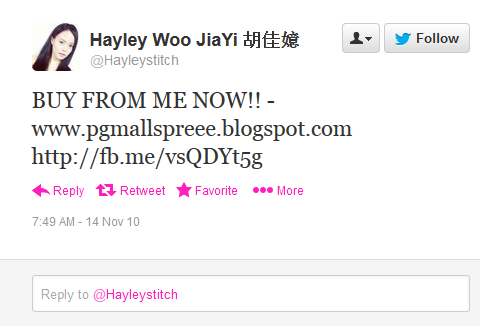 If you want your brand to be perceived as valuable and interesting to customers who are interested in your services and products, you need to use Twitter as a platform for making and nurturing connections with a long-term perspective.

Share useful content, enter conversations where you can add value, help people out whenever you can and @reply more than you tweet.
Do these things to create a relationship with your followers, and they'll welcome your relevant offers.
Engage first, sell later.
#3: Respond to Customers Quickly
Twitter is not email. People who reach out to you on Twitter expect that you'll respond promptly, especially when they have problems with your service or the issue is time-sensitive.
Get Expert Social Media Marketing Training from the Pros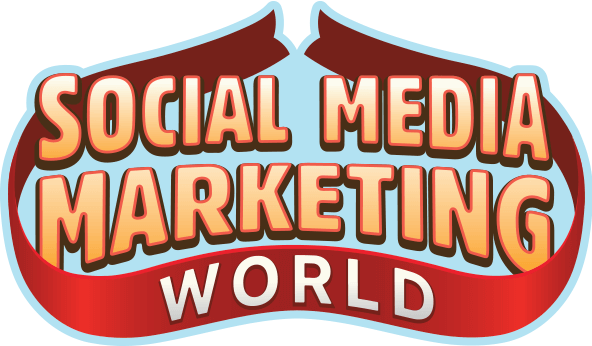 Want to get ahead of the competition or learn how to diversify your strategy?
Learn from dozens of the industry's most trusted experts, rub elbows with other smart marketers, and take your marketing to the next level during this 3-day event in sunny San Diego, CA.
CLICK TO LEARN MORE
Fans and potential customers will interact with you once you have a presence on Twitter. When they do, it's important that you respond very quickly to their questions and requests for help.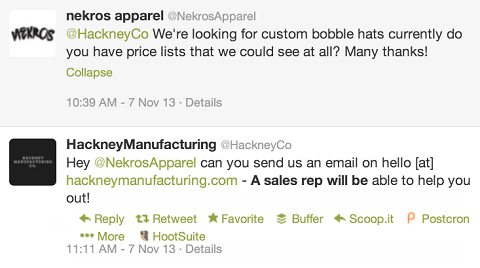 If you don't have a complete answer, acknowledge the sender's tweet immediately and let him or her know you'll follow up with a complete answer as soon as possible.
Become the Social Media Marketing Rockstar for Your Business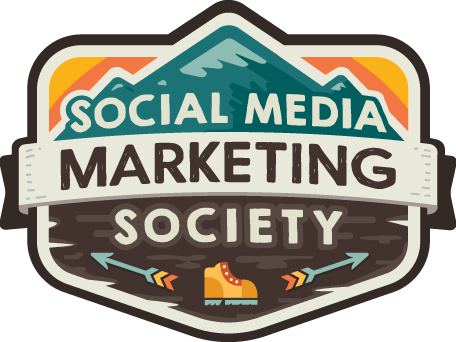 Meet your secret team that makes you look like a social media genius and empowers you to embrace change! We're a genuine community of marketers from your friends at Social Media Examiner. And we're here to support you. Think of us as your career insurance policy. We keep you focused on what matters. We make sure you won't be left behind as the changes keep coming. Join the Social Media Marketing Society. Get access to monthly online training, expert support, and a thriving community of marketers who will empower you to succeed.
JOIN NOW - CLOSES SOON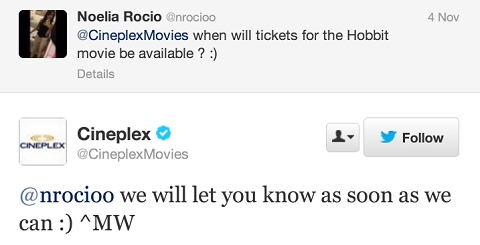 Shoot for a 20- to 30-minute time frame for responses.
#4: Post Consistently
Tweet 20 times per day for a month, then disappear for 3 weeks and the pattern will send a message of inconsistency to your audience.
Nothing outlined in the previous three steps will work unless you manage your Twitter account consistently.
Set a frequency for posting; for example, at least 3 times per day—and stick to that as closely as possible.
Use online services like Buffer to schedule your tweets and retweets at certain times of the day and week. Any content you place in your queue will automatically share from your account throughout each day.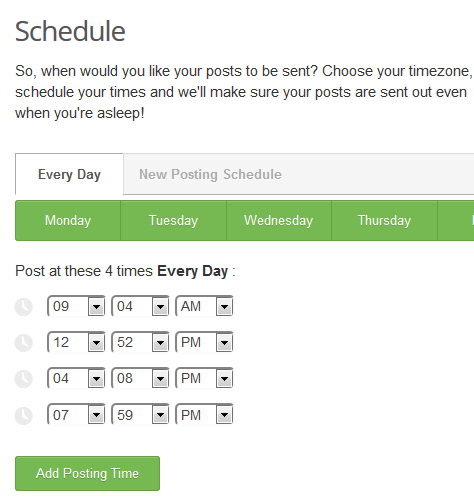 Maintain a steady flow of tweets to create confidence in your comfort with the medium.
#5: Face Your Critics
Bill Cosby once said he didn't know the recipe for success, but knew the one for failure: try to please everybody. There will always be someone who doesn't like your brand or doesn't agree with your view on certain topics.
If your tweet or something related to your business is criticized on Twitter, what matters is how you react.
Deleting your tweet may seem like a quick fix, but it's a huge mistake. Everything on social media is permanent, and screenshots of anything you delete can end up hurting more than a live tweet.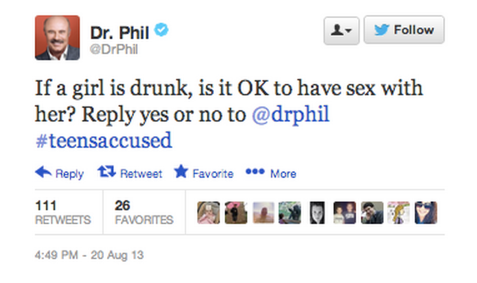 Dark Horse Espresso responded in this way to a customer complaining about the number of power outlets in their premises: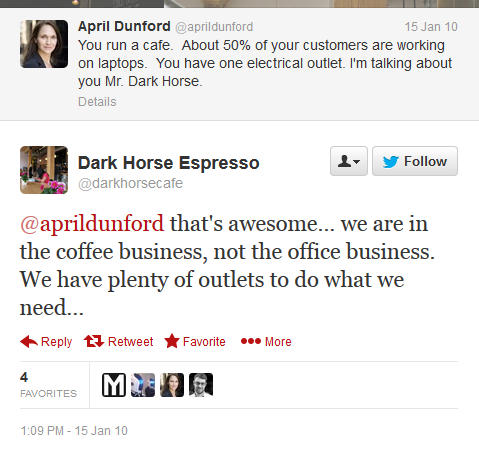 To protect your reputation in the face of potential negativity on Twitter, there are a few definite do's:
Respond as quickly as possible.
Keep your response positive.
State the facts and your opinion clearly.
Apologize if necessary.
Dealing with critics properly will reinforce your opinion or minimize the damage of your mistakes.
#6: Automate Responsibly
Too much automation of your Twitter account can hurt your image.
It's okay to use automation and scheduling tools such as Buffer, If This Then That and others if you want to:
Synchronize other social media updates with your Twitter feed
Welcome new followers with a non-spammy direct message
Preset a time-sensitive update
Tweet at a certain pace through the day or week
But you do not want to use too much automation. Your followers want to feel a connection with the person behind your account and your business.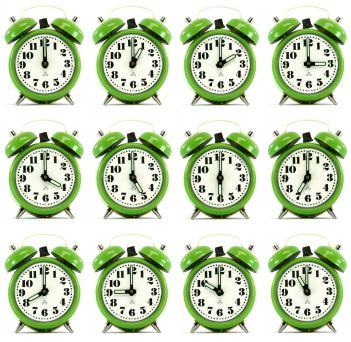 Use automation to help you manage your updates, but remember that Twitter is a platform that thrives on the almost instant flow of conversation. You'll need to be there in person to make your efforts there successful.
Your Personal Takeaways
Although Twitter moves fast, any missteps you make can stay with you and damage your reputation with followers and potential customers.
Use these tips as a starting point to create your reputation for managing a successful Twitter account.
What do you think? What's your experience with Twitter reputation management? What tips can you add to the conversation? Please leave your comments below.
Experience The World's Largest Social Media Conference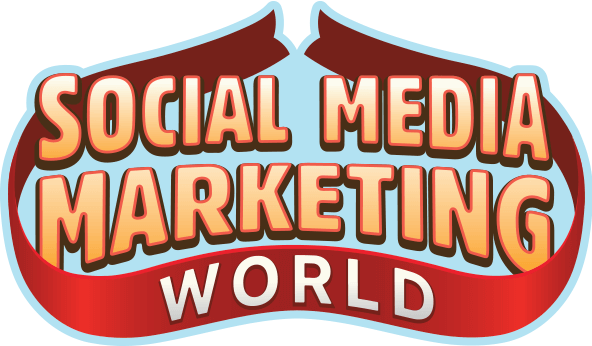 Quality marketing training, actionable takeaways, and beneficial connections—that's just a fraction of what you can expect at Social Media Marketing World! Join thousands of smart marketers in sunny San Diego this spring and level up your marketing.
🔥 Sale ends Wednesday! 🔥
GET TICKETS NOW