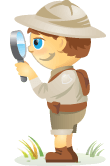 Welcome to our weekly edition of what's hot in social media news. To help you stay up to date with social media, here are some of the news items that caught our attention.
What's New This Week?
Twitter Introduces Twitter Offers: "This feature, Twitter Offers, enables advertisers to create card-linked promotions and share them directly with Twitter users."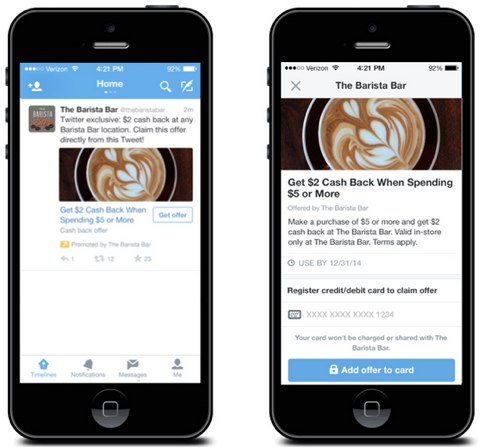 Vine Gives You Push Notifications From Your Favorite Accounts: "Now, you can select your favorite accounts to be sure you see Vines from them."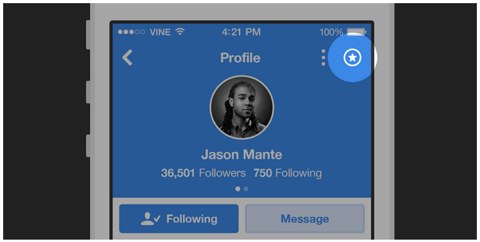 Here's some social media news worth following:
Facebook Updating Terms and Policies: These updates will take effect on January 1, 2015. They aim to help you "understand how Facebook works and how to control your information."
Twitter Experiments With Tweet Analytics: According to The Verge, "a new tool in Twitter's official mobile app lets users see a variety of metrics about their tweets, but not everyone has access to it, and it's not clear whether it'll ever roll out to the entire user base."
Amazon Launches Social Buying for Amazon Webstore: "Drive direct sales from social media news feeds with shareable, shoppable posts of your Amazon Webstore products."
Here's a cool social media tool worth checking out:
Livefyre Studio: "The world's first real-time content marketing and engagement platform."

Here are some recent studies worth noting:
How Tweets Drive Sales: New Holiday Shopping Research: The latest holiday research study from Twitter and the research firm DB5 found that 54% of Twitter users say promotions found on Twitter motivate them to buy. The same number of people also checked Twitter while shopping in retail stores. Twitter users tend to shop earlier for the holidays (34%) and enjoy the experience (81%) more than non-users. Twitter users also spend more with 24% planning to spend $1,000 or more this holiday season compared to only 10% of non-users.
How Identity Influences Online Content Sharing [Infographic]: Boutique agency Fractl surveyed 1,000 social media users to discover what aspects of their identity motivated their content sharing online. Overall, personal identity ranked as the third most important motivation for sharing content, after wanting to entertain (44%) and wanting to educate (25%). Eighty-four percent of respondents ranked relational identity (i.e., being a good friend or partner) as an important reason why they share content online. Sixty-three percent ranked personal identity (personal values and morals) as an important factor. The study also found that women expect more engagement from their friends and followers, but men share content more frequently.
CEB/Radius Study Reveals B2B Marketers Not Using Social Media's Full Potential: Findings from a new survey of CEB Research on behalf of Radius, Inc. show over 80% of small- and medium-sized business (SMBs) owners primarily use social media to market their own products or services, but not to interact with suppliers. When SMB owners do interact with suppliers, it's usually limited to easy-to-access deals and promotional offers, but there is potential for so much more. Among SMB owners that have seen social media messages from their suppliers, almost 40% report feeling more positive about the supplier's brand. This study is part of a larger report titled Social Media 2014 Update: Three Use Cases for Marketing to Small Business Owners, conducted in June 2014.
Get Your FREE Course: Web3 for Beginners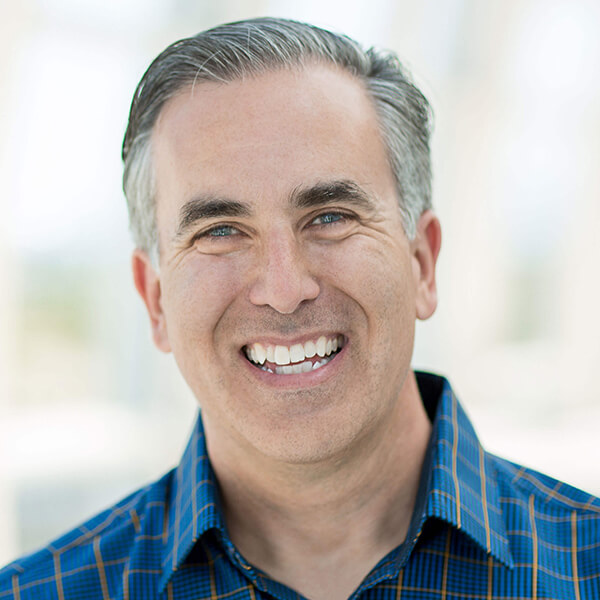 Curious about Web3, but don't know where to start or who to trust?

Introducing Web3 for Beginners, a course taught by Michael Stelzner, the founder of Social Media Examiner.

Learn the basics of Web3 and apply it to your business with this FREE comprehensive course.
CLICK HERE TO GET FREE ACCESS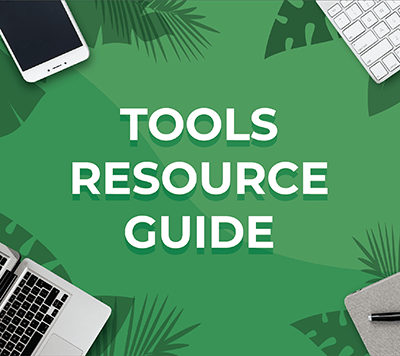 Looking for something to make your life easier?
Discover the tools we recommend to drive engagement, save you time, and boost sales across your entire marketing funnel or business.
Whether you need help planning content, organizing social posts, or developing your strategy, you'll find something for every situation.
FIND YOUR NEXT FAVORITE TOOL
HubSpot's Sixth Annual Report on Inbound Marketing and Selling: The 2014 State of Inbound Marketing, HubSpot's recent survey of over 3,500 marketing and sales professionals, found the number of marketers practicing inbound marketing rose to 85% this year from 60% last year. While ROI tops marketing challenges, the #1 marketing priority seems to be lead generation (24%) followed by lead conversion (21%). The study also found marketers who prioritize blogging are 13x more likely to enjoy positive ROI.
STUDY: Average Fortune 100 Brand Has 320 Social Media Accounts: New study from security-as-a-service provider Proofpoint found that the average Fortune 100 brand has 320 social media accounts, up 80% over the past three years. Brand-generated content accounts for less than 7% of content shared on those social media channels, yet companies can still be held liable for the other 93%, including user-generated or partner content. Each company uses an average of 12 distinct publishing tools and applications to manage their social media channels. However, only 30% of corporate social publishing is conducted through enterprise social publishing and relationship management tools.
7 in 10 Enterprise CEOs Believe They Are Wasting Money on Marketing Initiatives: A Forbes Insights study, conducted in association with Rocket Fuel and Spencer Stuart, found that 69% (36% agree; 33% strongly agree) of the 296 global senior executives surveyed believe their company wastes money on marketing initiatives, a sentiment shared by only 34% of CMOs (22% agree;12% strongly agree). The study also found that the CMO/CEO disconnect is equally as large when measuring attitudes about customer knowledge. The study authors suggest better data might be the remedy, pointing to the results indicating that executives who understand big data are more likely to be able to drive insights and avoid waste.
Transera and Harris Poll Survey Reveals the American Consumer's Perspective on Big Data and the Customer Experience: New survey results from Harris Poll and data analytics company Transera Inc. show that a majority (67%) of American consumers are willing to give companies access to their personal information in exchange for better service or products. However, that's primarily limited to very basic information like their name (53%), demographic (33%) and contact information (34%). Half of those surveyed say they trust social media companies the least among any other industry to use their data to provide a better customer experience.
Here's more social content worth noting:
The Rise of Podcasts as Business Education: "It talks about why podcasting is on the rise among businesspeople."
Check Out Our Conference!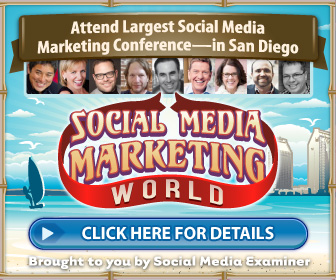 Social Media Marketing World 2015 is a conference designed to help you master social media marketing (brought to you by Social Media Examiner).
Join Guy Kawasaki (author, The Art of Social Media), Mari Smith (co-author, Facebook Marketing: An Hour a Day), Chris Brogan (co-author, The Impact Equation), Jay Baer (author, Youtility), Ann Handley (author, Everybody Writes), Michael Stelzner (author, Launch), Michael Hyatt (author, Platform), Laura Fitton (co-author, Twitter for Dummies), Joe Pulizzi (author, Epic Content Marketing), Mark Schaefer (author, Social Media Explained), Cliff Ravenscraft, Nichole Kelly, Ted Rubin, Chalene Johnson, Darren Rowse, Joel Comm, Kim Garst, Martin Shervington, Marcus Sheridan, Gini Dietrich, Pat Flynn, John Jantsch, Andrea Vahl and Brian Clark—just to name a few.
[easymedia-fotorama med="69731″]
Click here to learn more about Social Media Marketing World.
What do you think? Please share your comments below.
Get Your FREE Course: Web3 for Beginners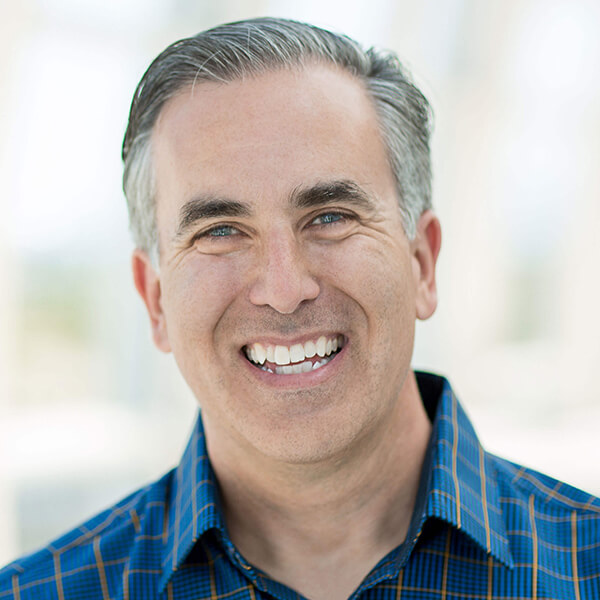 Curious about Web3, but don't know where to start or who to trust?

Introducing Web3 for Beginners, a course taught by Michael Stelzner, the founder of Social Media Examiner.

Learn the basics of Web3 and apply it to your business with this FREE comprehensive course.
CLICK HERE TO GET FREE ACCESS