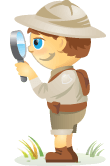 Welcome to our weekly edition of what's hot in social media news.
To help you stay up to date with social media, here are some of the news items that caught our attention.
What's New This Week
Twitter Automatically Loops Short Videos: As the Vine app officially shut down and became Vine Camera earlier this week, Twitter announced that it will now "automatically loop all videos shorter than 6.5-seconds" on its timeline. Twitter also confirmed that this capability will extend beyond videos clips posted from Vine Camera and will apply to "ones saved from other apps like Snapchat" or the like. Also note that larger videos can automatically be cropped to fit the 6.5-second timeframe and shared on Twitter as a looping video.
LinkedIn Officially Announces Redesigned Desktop Layout and Search Feature: LinkedIn is officially rolling out the newly redesigned desktop interface that "brings conversations and content to the heart of the platform." The completely overhauled platform allows users to "more easily share ideas, join a discussion and discover news and topics [they] care about" and features a streamlined navigation bar, a smarter messaging interface, a richer and more relevant feed, intuitive search, and more. LinkedIn announced that the desktop redesign will be rolling out to all members globally "over the coming weeks."
Find out what marketers need to know about the new LinkedIn features here.
Snapchat Introduces Sequenced Messaging for Video Ads: Snapchat introduced sequenced messaging, which allows advertisers "to run consecutive video ads with different creative within its Discover section, in order to tell one story." For example, a 30-second asset could be cropped into three 10-second spots and featured as back-to-back ads that tell a sequential story in a unique way. Adweek reports that this new advertising package is available to all advertisers, but can only be purchased "directly through Snapchat, and not via its Ads API" and requires "early commitments for a full-service execution."
Snapchat Offers Advertisers 'Sequenced Messaging' of Multiple Video Ads: https://t.co/76sk10rlXc #snapchat pic.twitter.com/iVDDxlBisZ

— SocialTimes (@SocialTimes) January 18, 2017
Pinterest Adds Ad Groups to Campaign Structure: Starting this month, Pinterest is updating the way its "ad campaigns are structured" and giving companies and brands "more control over [their] Pinterest campaigns" with the rollout of ad groups. The Pinterest for Business blog states that "an ad group works as a container for your Promoted Pins and gives you more control over how you budget for, target and run your campaigns." Pinterest Business Account holders will receive a notification via email once ad groups are available to them.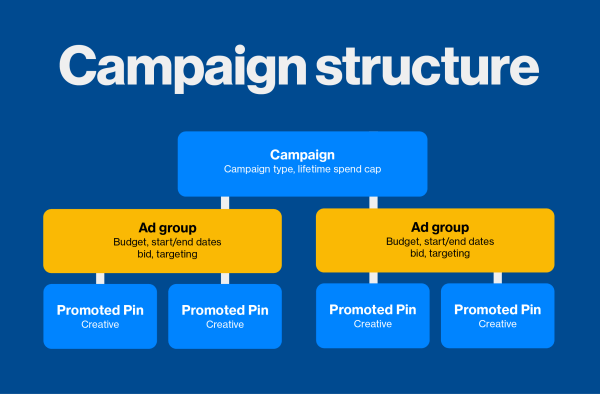 Our Take on Top News This Week
In this week's show from Friday, January 20, 2017, Michael Stelzner and guests discuss the top news in social media. Topics include YouTube's Super Chat and in-app messaging features (3:34), looping videos and other updates on Twitter (16:56), and Snapchat Universal Search (25:34). Subscribe to future shows here.
More News to Note
YouTube Announces Advertising Updates for Mobile and Across Screens: Google announced changes to YouTube that will "allow advertisers and agencies to better measure their campaigns and reach their audience on YouTube across screens." These updates include a new cloud-based measurement solution that offers "more detailed insights" on YouTube campaigns and the ability to deliver "more relevant, useful ads" across screens based on customer data associated with individual Google accounts. In addition, Google also announced that it will continue to give users "control over what ads they see on YouTube and across Google" and plans to enable user controls that are "built with cross-screen viewing in mind" in the coming weeks.
Your Guide to the Future of Business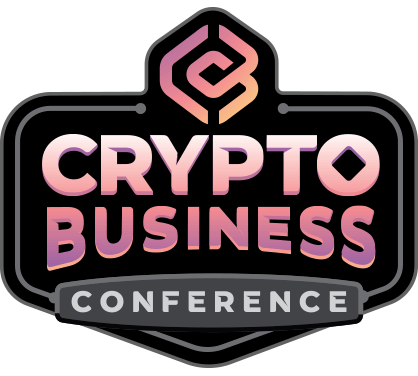 The Web3 renaissance opens up new opportunities for entrepreneurs, creators, and marketers who are ready to embrace the changes. But, who can you trust?

Introducing the Crypto Business Conference; a premium event for anyone who wants to learn how to put Web3 to work for their business.

Join us in sunny San Diego, California, for the first-ever crypto conference for business pioneers…not finance and tech nerds. You'll get actionable, business-building ideas from proven innovators—without all the techie jargon.
CLAIM YOUR SEAT
Facebook Replaces Messenger Interface on Desktop: Adweek reports that "Facebook appears to have replaced the messaging interface for desktop with its Messenger interface." By clicking the Messenger icon on the right-hand side menu on Facebook, desktop users can access a new, responsive interface similar to Messenger.com. While Facebook hasn't formally announced this change, TechCrunch reports that this update has been seen in multiple markets in the U.S. and Europe.
Facebook for Desktop Removes Messages, Adds Messenger Interface? https://t.co/PIBmT6phTZ #facebook #messenger pic.twitter.com/rexPEEerLr

— SocialTimes (@SocialTimes) January 18, 2017
Instagram Expands Live Stories to More Countries: Instagram began rolling out live video on Instagram Stories to the U.S. in November. The photo and video sharing platform recently expanded this feature to the UK, Germany, France, Brazil, Canada, and Japan. With Instagram Live Stories, users can go live instantly and "start sharing for up to an hour." Designed to be "ephemeral," these videos will disappear as soon as the recording ends.
Instagram Live Stories officially lands in the UK https://t.co/CEEzaDIM3o pic.twitter.com/C4x9C3PLDP

— The Drum (@TheDrum) January 17, 2017
Vimeo Launches New Video Review Tools: Vimeo's new video review tools allow users and collaborators to "click anywhere on a video to add a note and incorporate review seamlessly into [their] entire video workflow – all on Vimeo." Content creators can now give scene-specific feedback with time-coded comments, streamline their collaboration, chat in real time, and easily publish and share their videos without leaving the Vimeo platform. These new tools are available now to all Vimeo Pro or Business members.
.
LinkedIn Launches PYLON for LinkedIn Engagement Insights: LinkedIn launched PYLON for LinkedIn Engagement Insights, a new "reporting API solution from Datasift that lets B2B marketers access LinkedIn data to help them improve engagement and deliver positive ROI for their LinkedIn content." With this new data, marketers can filter the interests and opinions of professionals "through a variety of dimensions including industry, seniority, company size, job title, job function and more" and use this information to "discover the right audiences, create better content and understand how their brand stacks up against the competition on LinkedIn."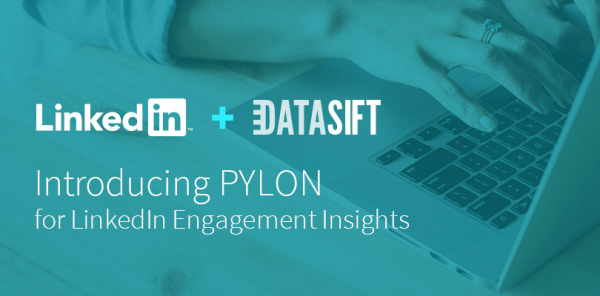 Google+ Improves Interface and Adds New Features: Google+ announced "three new much-requested updates, rolling out over the next couple of weeks" to the site. These updates include the option to hide "lower quality comments" on posts, the ability to zoom on photos and the return of Events. Google also announced that it will retire the "classic" Google+ web interface on January 24 and replace it with the new Google+ layout, which was introduced to the public over a year ago.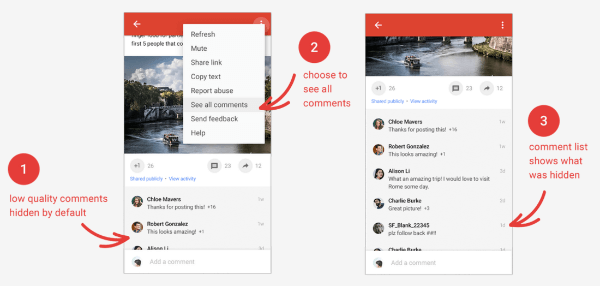 Slack Launches Threaded Messaging: Threaded messaging on Slack offers a new way to connect related messages so it's "easier to follow and manage the variety of conversations happening in Slack." This new chat feature allows users to easily and efficiently "pop out" of an ongoing chat like they would in channels and direct messages and have conversations in a sidebar. According to the Slack HQ blog, this option is helpful when a user wants "to contain discussions around specific topics in one place" or is answering or asking a particularly detailed question. Threads on Slack are rolling out "over the next few days" on the latest versions of the site's desktop and mobile apps.
Get Expert Social Media Marketing Training from the Pros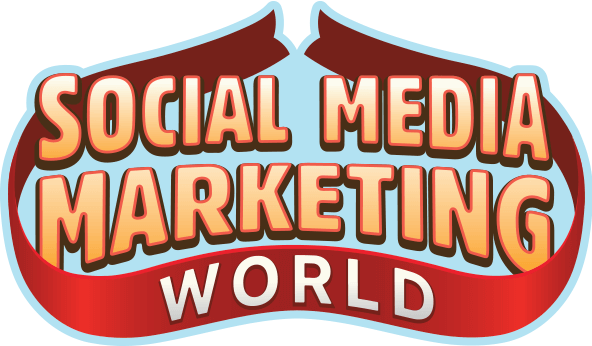 Want to get ahead of the competition and learn how to diversify your social marketing strategy?
Learn from the industry's most trusted experts, rub elbows with other smart marketers, and take your marketing to the next level during this 3-day event in sunny San Diego, California.
CLICK TO LEARN MORE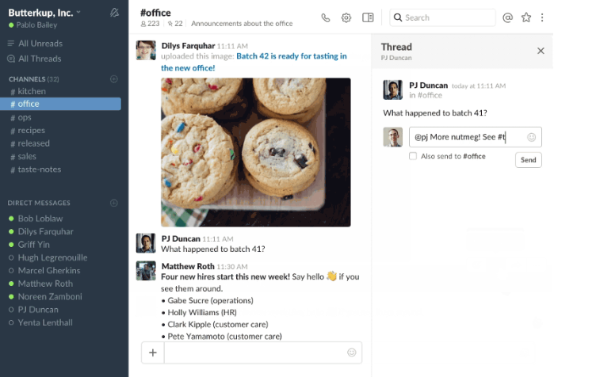 Twitter Prompts Users to Share New Profile Pictures: Twitter rolled out a minor change that's "designed to increase the amount of visual content in users' timelines and encourage more tweets and replies." The latest feature prompts users to send a tweet with an auto-filled #NewProfilePic hashtag when they update their profile photo and is expected to have "a measurable impact on engagement." This update is currently available to all Android users and "a small percentage of iOS users." TechCrunch reports that "a full rollout on [the] platform is still weeks out."
Foursquare Adds Search Functionality to Lists: Foursquare added a search functionality to its curated list feature. Users simply search for a keyword or brand at the top of the list tab in the app and will be directed to the best sights, eats, or things to do in an area. Foursquare's lists are created by both brands and individuals and offer an insider's guides to cities and neighborhoods.
Google Acquires Twitter Fabric: Google will acquire Twitter's mobile app developer platform, Fabric, along with its Crashlytics reporting, Digits SMS login, FastLane development automation systems, and its Answers mobile app analytics. Fabric will join Google's Developer Product Group and serve as an additional resource to "help developers build better apps and grow their business." TechCrunch reports that although Twitter is "cutting non-essential divisions" like Fabric, it will continue to maintain other developer-facing products that are "tied directly to its core business and align with its priorities for 2017." These include the Publisher platform, Twitter Kit, Gnip, TweetDeck, MoPub, and its Public and Ads APIs.
Big news! Today Fabric is joining Google's Developer Product Group to help developers build better apps. https://t.co/hAk3Y4B6XX

— Firebase (@Firebase) January 18, 2017
Reddit Introduces Spoiler Tags for Entertainment Posts: Reddit launched spoiler tags for posts, which allow "spoilers to be clearly identified in any community on any platform." An original poster can now mark their post as being a spoiler, which will trigger a clearly identifiable label and pixelate any preview images attached. Other users who "aren't up-to-date on the latest happenings" can then decide if they want to click and see the hidden preview. Spoiler tags are supported on Reddit's desktop and mobile sites and in the official Reddit iOS and Android apps.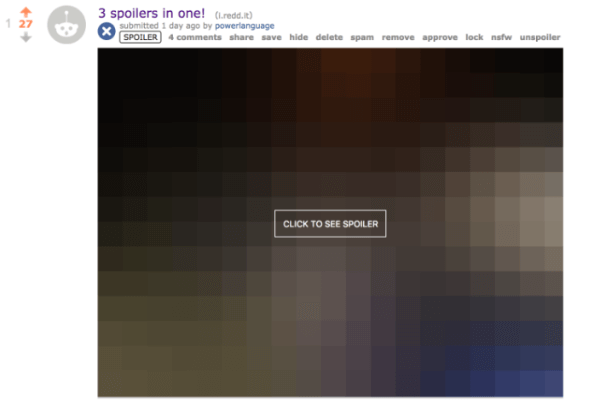 Upcoming Social Media News Worth Following
Twitter Will Gradually Phase Out Buy Button: TechCrunch reports that Twitter is "gradually winding down the 'Buy' button" along with its ecommerce partnerships with retailers and other businesses. In a message to its merchants, Shopify states that the decision to phase out the Buy button is a "result of the Twitter team pivoting away from its e-commerce focus." However, Twitter will continue to support the Donate button for charities and other causes.
Twitter is phasing out the "Buy" button, will continue to offer donations https://t.co/PNPvNWPv93

— TechCrunch (@TechCrunch) January 18, 2017
YouTube Tests In-app Messaging in Canada: TechCrunch reports that YouTube is testing a new in-app messaging platform that will allow users to exchange clips, texts, and links without having to leave the app. YouTube began testing this native in-app messaging feature in early 2016 and its experimental debut is currently limited to iOS and Android users in Canada. According to YouTube, Canada was selected for this test because "Canadians share more YouTube videos than anyone else in the world."
YouTube adds new in-app messaging feature on iOS and Android in Canada https://t.co/vbdprqvx9V by @etherington pic.twitter.com/fzmqYTKHKf

— TechCrunch (@TechCrunch) January 18, 2017
Snapchat Leverages Offline Purchase Data for Ad Targeting: Snapchat now allows specific advertisers to leverage third-party retail data provided by Oracle's Data Cloud to target users based on their offline purchases. TechCrunch reports that this new ad targeting system rolled out "over the last few weeks" and will allow companies to reach customer segments along "100 different customer demographics" such as cosmetic shopper, consumer technology enthusiast, or men's clothing buyer. Snapchat is currently testing this new targeting system with select brands including Honda, Kia, and The Honest Company.
Twitter Tests Featured Tweets from Select Single Accounts: Twitter is "currently testing a new feature that will highlight the tweets from a select, single account that Twitter thinks you'll want to see." TechCrunch reports that this experimental feature is "similar to Twitter's 'In Case You Missed It…' which rounds up the tweets from those accounts you more regularly engage with, or others Twitter thinks you might like." Twitter has confirmed this test is underway for select users on iOS, Android, and the web. These users have the option to dismiss the highlighted account, which will indicate that they would like to see less of it in their timeline.
Twitter's latest feature tries to identify your BFF https://t.co/m02n0FSbNF by @sarahintampa

— TechCrunch (@TechCrunch) January 20, 2017
Twitter Tests New Layout for Moments: VentureBeat reports that Twitter is testing "at least one new layout for its Moments product, showcasing related tweets in a timeline-like format instead of its de facto flipbook-style." Twitter confirms that access to the new layout is currently limited to "a small group of people" and to the Twitter mobile app.
Facebook Adds Custom Reminders for Page Admins: Adweek reports that Facebook is giving page admins the ability to set reminders to update the content on their page. A new Reminder module spotted in Page Settings gives admins the option to receive reminders before local holidays or set custom reminders on specific days of the week or time of day. Facebook hasn't yet shared any details or information about this new feature.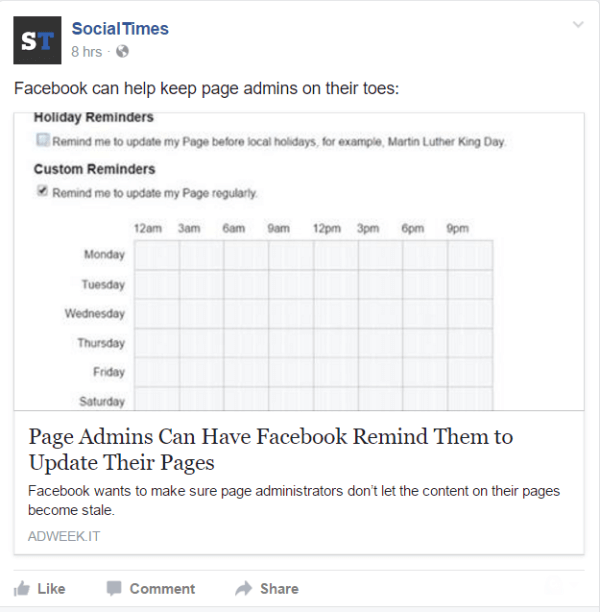 Some Interesting Studies to Note:
How to Develop a Content Strategy: This new survey from Clutch examines the most effective content formats currently being produced by U.S. marketers. The findings suggest that research and original data (18%), infographics (17%), and product reviews (16%) are the most commonly produced and yield the highest response from customers. While video (70%) is used by more content marketers than blog posts (57%), blog posts perform slightly better than videos in terms of response from customers. The report also compares distribution tactics and the effectiveness of paid versus organic placements.
2016 Customer Service Software Buyer Report: Software Advice's recent report exploring customer service software buying trends reveals that companies are handling an increasing number of service requests on social media. It also suggests that there's a "growing recognition of the importance of the customer experience as a competitive differentiator." Social media is often only considered a vehicle for marketing or sales, but the findings in this report suggest it should be an integral part of a company's customer support strategy. This report provides insights into the number of companies accessing customer service software and the methods and technology widely being used.
Moving at a Mobile Minute: Facebook IQ commissioned a survey by Kantar on the impact of mobile on the past holiday shopping season. The study findings show that mobile accounted for 51% of online transactions during the 2016 holiday season, which represents a 10% increase from the previous year. Thirty percent of those surveyed say that they discovered new products or services on Facebook and 20% credit Facebook with leading them to make their online purchases. The report also revealed that shoppers who saw Facebook ads and completed purchases on mobile took 1.08 days fewer to convert than those who took both steps via desktop.
What do you think of Twitter automatically looping short videos? Have you checked out the changes to LinkedIn's desktop layout? Please share your comments below.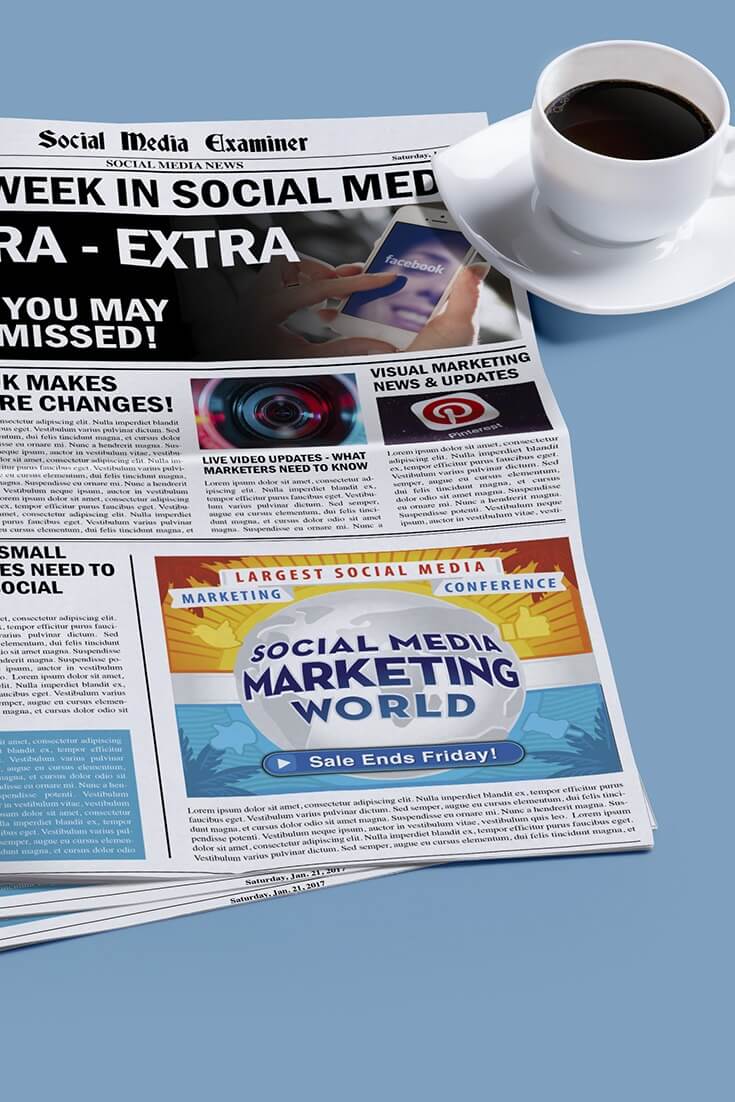 Curious about NFTs, DAOs, and Web3?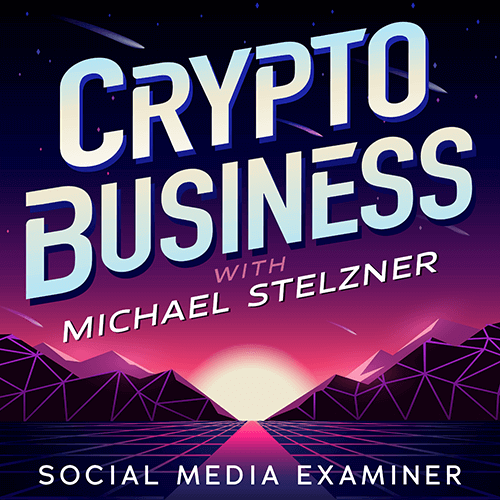 Follow the Crypto Business podcast to find out how NFTs, social tokens, DAOs (and so much more) will affect your business in the near future.

Every Friday, host Michael Stelzner interviews leading industry experts about what works right now in Web3 and what to expect in the future, so you can prepare your business for the shift, even if you're a total newbie.
FOLLOW THE SHOW