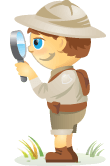 Welcome to our weekly edition of what's hot in social media news.
To help you stay up to date with social media, here are some of the news items that caught our attention.
What's New This Week
Twitter Unveils Audience Insights Dashboard: "With audience insights, you can easily discover valuable insights about your followers and the people who have engaged with your organic Tweets. You can also identify new, relevant audiences to target for an upcoming campaign."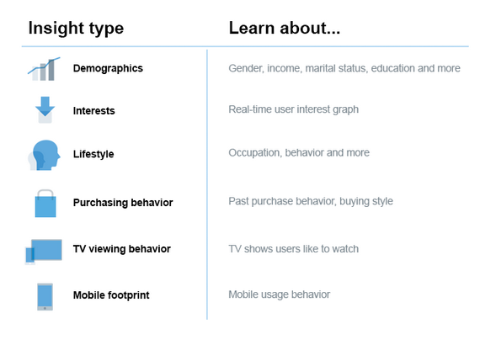 Google Introduces Google Photos: "A new, standalone product that gives you a home for all your photos and videos, helps you organize and bring your moments to life, and lets you share and save what matters."
Subscribe to our YouTube Channel
Twitter Releases Periscope on Android: Twitter rolled out "Periscope to Android devices running 4.4 KitKat and higher."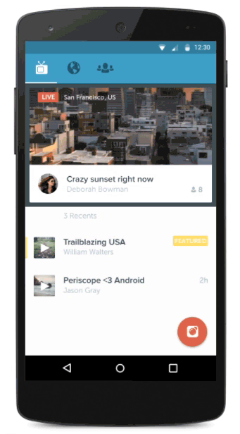 Pinterest Adds New Tools to Better Integrate with Squarespace: Pinterest has "teamed up with Squarespace to make it simple for you to get your website and your Pinterest account set up for success."
Subscribe to our YouTube Channel
Yelp Brings Boutique Shopping Directly on its Platform: Users can now "shop cool local boutiques directly on Yelp through [the] new Yelp Platform partnership with Shoptiques.com!"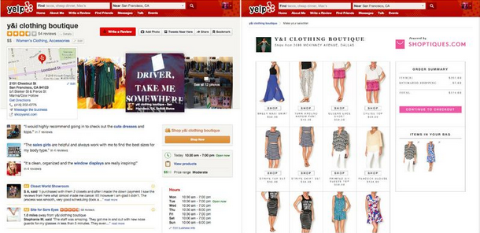 Twitter Open Sources Twitter Kit and Digits for Android: Twitter is "excited to participate at a deeper level by open sourcing both Twitter Kit and Digits under permissive licenses."
Other social media news worth following:
Facebook Tests New Security Checkup Feature: "Between this new checkup and the security content we recently added to Facebook Privacy Basics, it's easier than ever to find the information you want about how we protect your account and what tools are available to you."
Get Facebook Marketing Training - Online!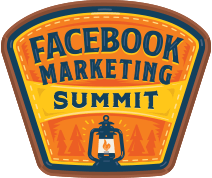 Want to improve your engagement and sales with Facebook? Then join the largest and best gathering of Facebook marketing experts as they share their proven strategies. You'll receive step-by-step live instruction focused on organic Facebook marketing, content creation, and Facebook ads. Become the Facebook marketing hero for your company and clients as you implement strategies that get proven results. This is a live online training event from your friends at Social Media Examiner.
CLICK HERE FOR DETAILS — STARTS AUGUST 10TH!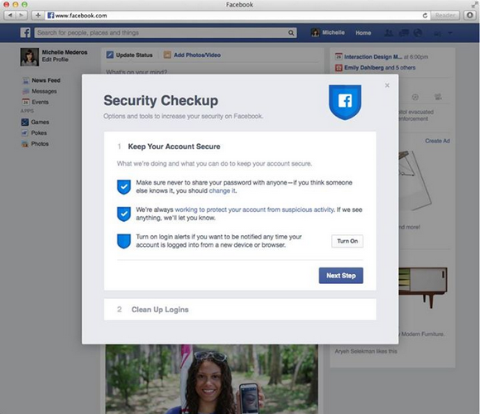 Facebook Messenger Rolls Out Chat ID Feature: "The app will now surface publicly shared biographical info like current city and job title at the top of message threads from people you haven't chatted with before."
Facebook Adds Critics' Reviews to Restaurant Pages: "When you browse Facebook looking for restaurants, critics' reviews will now show up alongside reviews left by friends or other people."
Here's a couple of cool social media tools worth checking out:
Slack: A team communication platform that integrates with your file and social media management tools.
Subscribe to our YouTube Channel
Budget Optimizer Tool: "An easy-to-use tool designed to help marketers accurately predict daily and monthly search spend levels, forecast revenue at various levels of investment and optimize budgets across all their paid search portfolios."
Weekly Video Tip:
How to Use the Facebook Publishing Tools Feature to Search Your Page
Some interesting studies to note:
2015 Internet Trends Report: The latest Internet Trends Report from venture capital firm Kleiner Perkins Caufield & Byers offers an in-depth look at key global Internet trends over the past 20 years. While Internet growth remains solid, it is starting to slow down. Online engagement continues to rise with consumers spending more time on their mobile devices. Mobile advertising has a lot of room to expand and innovations around ad formats and buy buttons are expected to be attractive to both consumers and businesses.
Socializing Your CEO III: CEO Sociability Reaches Record High: Weber Shandwick released its third installment of their Socializing Your CEO: From Marginal to Mainstream series. This ongoing audit reveals that the online sociability of CEOs from the world's largest companies has more than doubled from only 36% in 2010 to now 80% either engaging online or via social media. Company websites continue to drive most CEO sociability, with 68% of those surveyed engaging through their company pages. The research also finds that the visual influence of corporate video is quickly becoming a standard form of communication for top executives (54%) and social network usage has now hit a record high (28%).
The Impact of Social Media Usage on Sales Performance: A new study from sales productivity platform provider KiteDesk shows that social media–savvy salespeople are more likely to meet or beat their sales quotas than peers with little to no social media skills. Seventy-four percent of salespeople who beat their 2014 quota by 10% or more say they have an excellent understanding of the use of social media for prospecting, nurturing relationships and closing deals and were over six times more likely to exceed their quota than sales peers with only a rudimentary or no social media skills.
2015 Social Media Benchmarks Report: HubSpot measured social data from more than 7,000 businesses across 10 different industries to provide the latest social media benchmarks for 2015. The study tracks topics such as number of social media followers by company size, publishing frequencies by industry and average engagement per post.
What do you think? Have you tried Twitter's audience insights dashboard? Please share your comments below.