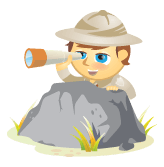 Are you looking for some good social media blogs to read? Look no further!
Our fifth-annual social media blog contest generated over 600 nominations.
Our panel of social media experts carefully reviewed the nominees and finalists. Each of the social media blogs were analyzed based on a number of factors, including content quality, post frequency and reader involvement.
With that in mind, here are 10 social media blogs to put at the top of your reading list.
#1: Jon Loomer
Jon Loomer consistently delivers long-form articles, videos and detailed educational content that share an impressive depth of Facebook marketing knowledge.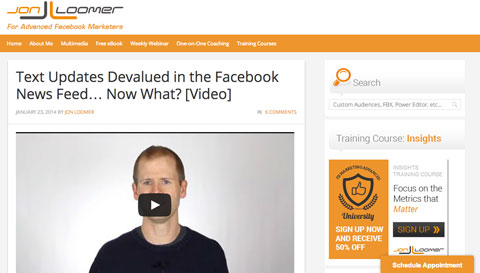 #2: RazorSocial
RazorSocial explores social media tools and technology with well-illustrated, detailed posts written by Ian Cleary.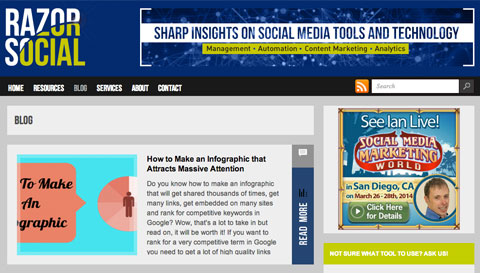 #3: Socialmouths
Socialmouths, authored by Francisco Rosales, gives readers down-to-earth social media advice that can be applied to practical and tactical uses.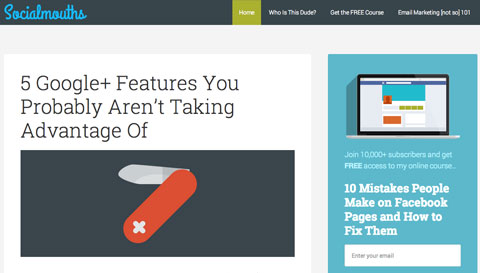 #4: Post Planner
Post Planner provides a witty yet intelligent and actionable collection of easily consumable Facebook marketing posts.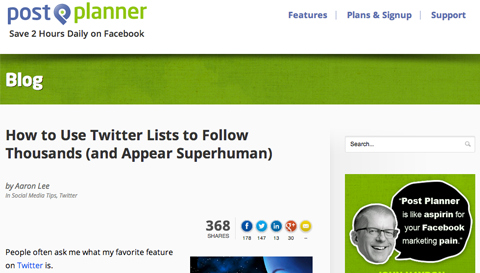 #5: Dustn.tv
Dustn.tv's Dustin W. Stout shows readers how to become better social media storytellers.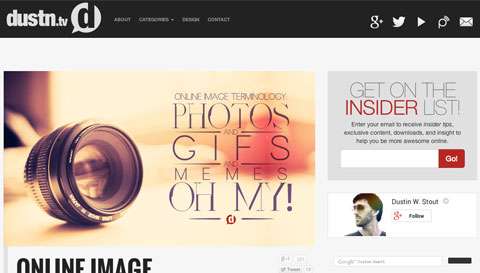 #6: Danny Brown
Danny Brown publishes timely, informative and in-depth marketing advice and SlideShare decks.
Social Media Marketing Workshops (Online Training)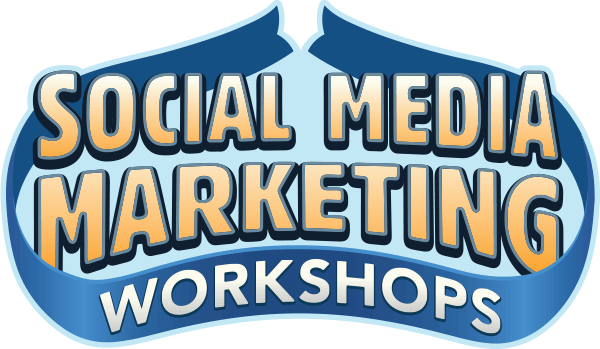 Want to improve your paid and organic marketing on Instagram, Facebook, YouTube, or LinkedIn—and secure your future? Get ready to be coached by 14 of the world's best social marketing pros in the most comprehensive social marketing training we've ever offered. You'll receive step-by-step live instruction so you can increase your reach, create amazing engagement, and sell more with social media. Become the marketing hero for your company and clients as you implement strategies that get proven results. This is a live online training event from your friends at Social Media Examiner.
LEARN MORE - SALE ENDS JANUARY 26TH!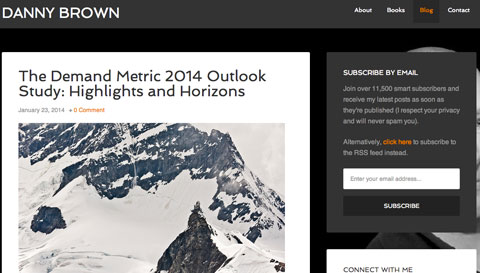 #7: Boom Social
On Boom Social, Kim Garst provides conversational posts, advice and case studies on social media marketing.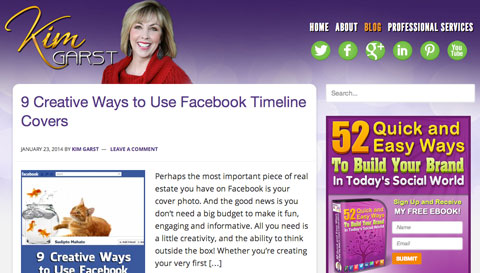 #8: Jenn's Trends
Jenn's Trends is where Jenn Herman uses simple, concise language to deliver personal perspectives on social media trends.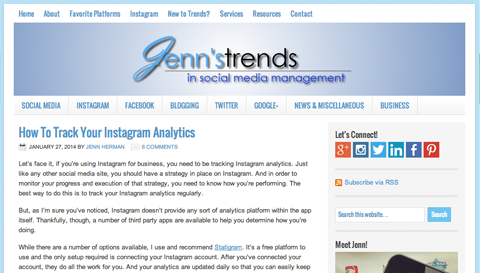 #9: Top Dog Social Media
Top Dog Social Media, the blogging home of Melonie Dodaro, focuses on what's happening in social media.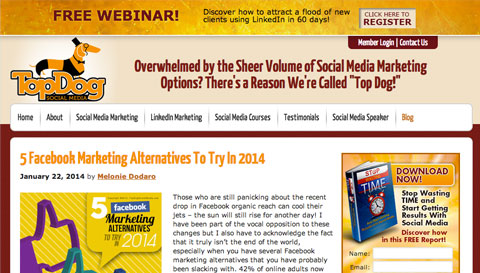 #10: Simply Measured
Simply Measured focuses on trends and measurement in the social media space.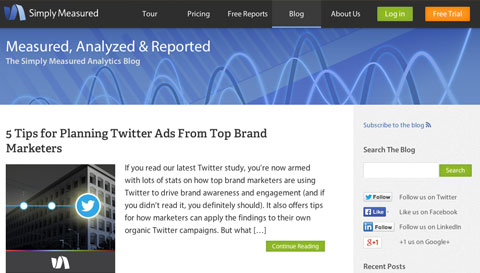 Congratulations to the winners! Be sure to check out these amazing social media blogs.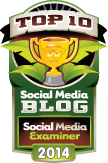 The badge of distinction: If you're a winner, you can post the image you see here on your blog. Please link back to this page.
Special thanks to our judges: Lee Odden (author of Optimize: How to Attract and Engage More Customers by Integrating SEO, Social Media and Content Marketing and CEO of TopRank Online Marketing), Denise Wakeman (founder of The Blog Squad™) and Neal Schaffer (author of three books, including Maximizing LinkedIn for Sales and Social Media Marketing).
What do you think? Share your thoughts and comments in the box below.