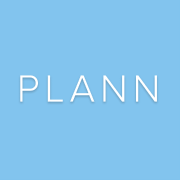 Trusted by 3 million+ brands, Plann is a powerful social media suite and content calendar. One beautifully simple place to strategize, plan and schedule your Instagram, Pinterest, Facebook, TikTok and LinkedIn content in advance, right from your smartphone or desktop.
Access all the tools you need to supercharge your workflow, including cloud storage (i.e. Dropbox), royalty-free stock partners, and a powerful Canva integration to make branded graphics on the fly.
You'll find done-for-you posting strategies, daily post ideas, unlimited video uploads, advanced media organization, and professional editing tools. Plann takes the overwhelm out of marketing by providing a visual place to stay organized; helping you build a successful brand you're proud of.
Special Offer: Sign up now for a fully-featured 7-day free trial. Let's go!