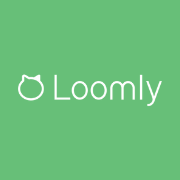 Loomly is the all-in-one social media management platform for brands, agencies, and marketers who want to save time, improve post quality, and reach new audiences.
Why Loomly? Because you deserve a tool that offers more bang for your buck.
Here's why 18,000+ customers choose Loomly:
Craft and schedule posts with ease. Optimize and schedule quality content in a fraction of the time with an intuitive calendar view and post builder.
Integrate all your accounts in one place. Loomly connects with Facebook, Instagram, Twitter, LinkedIn, YouTube, Google Business Profile, Pinterest, Snapchat and TikTok.
Set up custom approval workflows. Collaborate effectively with your team, and stay updated with email, push, Slack, and Microsoft Teams notifications.
Get started today – start your free trial!