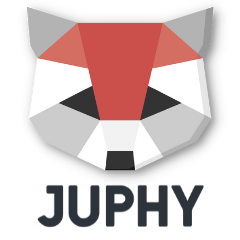 Would you like to manage every social media customer inquiry on a single platform? Discover Juphy, the #1 Tool for Social Media Customer Service.
Try it free for 14 days!
BONUS: Sign up to get the #1 tool to provide excellent customer service on social media. Everything you need to know about providing world-class customer support on social media is in this free guide.
Never miss a message, improve customer satisfaction and save time.  Check out all our features:
Actionable reports that improve your social media customer service performance.
A shared inbox to manage all social media DM's, Ads Comments and Google My Business Reviews.
Easily turn all social media DM's & comments into support tickets you can categorize and prioritize.
Outsourcing support to collaborate with your team on incoming messages. Gather agency and call-center teams all in one place.
Simple search to quickly locate any message across all social platforms for enhanced response times.
Trusted by 2,000+ SMB's, customer success teams and smart social media managers. Check out our favorite customer testimonials on g2.com/juphy