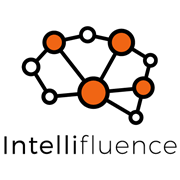 Struggling to find the right fit for your influencer marketing campaigns? Looking for reviews on social media, video sharing platforms, marketplaces, or blogs?
Intellifluence helps you pick the best influencers for all your content focused campaigns.
Special Offer: Get a 60-day free trial today or register for a FREE plan to directly hire specialists that have created flat-rate public offers.
Create high-performing campaigns in minutes with the powerful, yet intuitive Campaign Wizard:
Find qualified influencer candidates
Duplicate campaigns & create favorites
Manage payments inside the application
Pre-selected goals allow you to streamline the process and find qualified influencers that adhere to your campaign criteria. The Discover tool enables you to search the entire network and filter based on specialty, number of followers, location, and more!