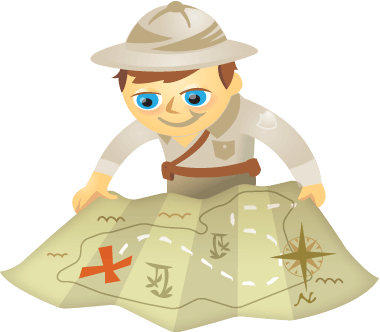 Ever want to take a day off from posting on social media?
Have you considered scheduling posts for weekends and holidays, or when you just can't respond?
Posting to Facebook and Twitter when many businesses are silent helps you stay top of mind with your followers.
In this article you'll discover how to keep your social media accounts stocked with content when you're on break.
Why Post on Weekends?
Some non-workdays are perfect times to be active on social media for certain types of businesses (think special offers for ecommerce sites during the holidays, for example). Simply greeting your followers on a holiday is a great way to build genuine likes and interactions.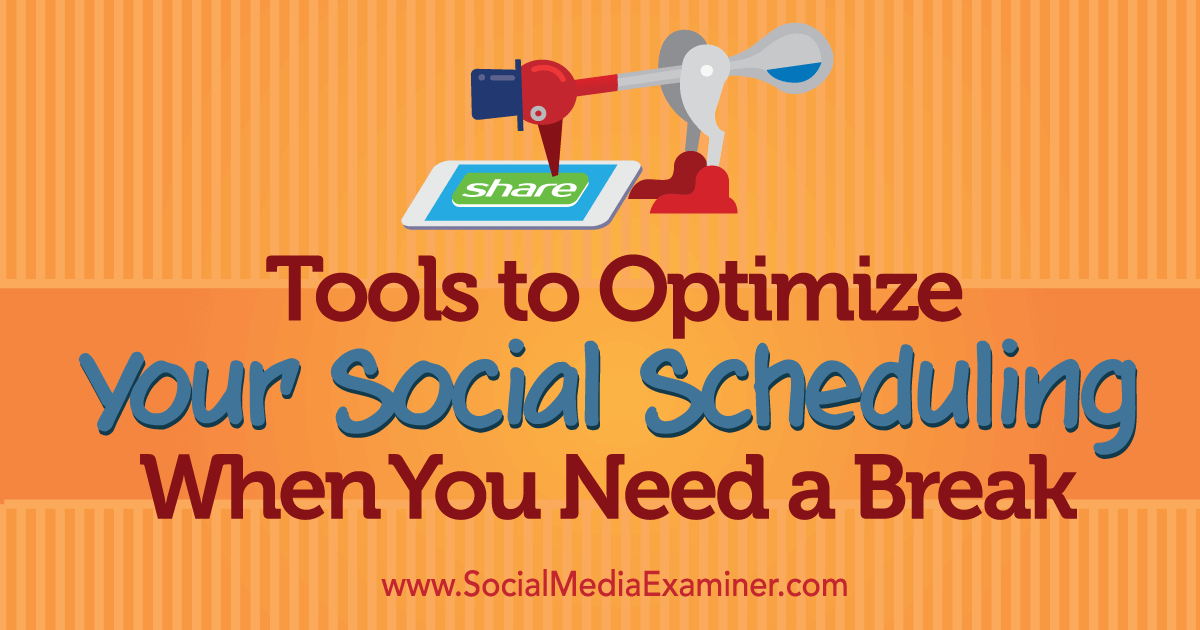 Listen to this article:
Where to subscribe: Apple Podcast | Google Podcasts | Spotify | RSS
Contrary to popular belief, social media posting on weekends is essential for your brand presence growth. The following studies show Saturday and Sunday posts can increase your interactions:
While posting on weekends and holidays can make sense for your business, the desire to take a well-deserved day off is understandable. Read on for some tips to keep your accounts active on those days.
#1: Schedule Content Effectively
If you'll be taking a weekend or holiday vacation, scheduling some updates for that time is a smart strategy.
I recommend that you schedule updates with a tool like MavSocial because it's free and supports top social media networks. You can use the Post Manager feature to schedule your social media updates and check the Campaign Planner calendar to make sure you post each day of your vacation.
Social Media Marketing Society (Ongoing Online Training)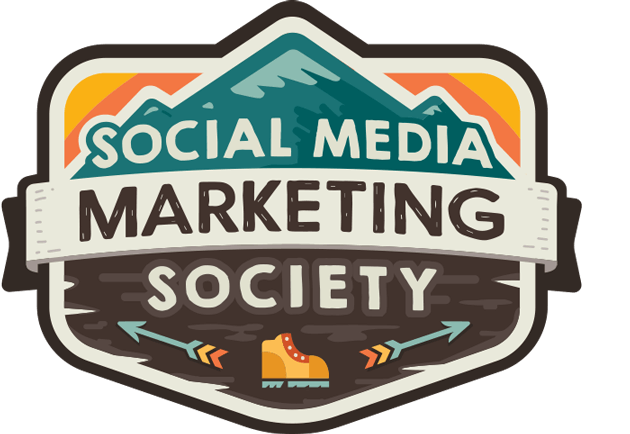 Want to gain marketing confidence and accelerate your career? Try the Society to discover new marketing ideas, improve your results, get support, and become indispensable. Join us for ongoing training, insight from pros, and a community of supportive marketers who understand you.
START YOUR TRIAL MEMBERSHIP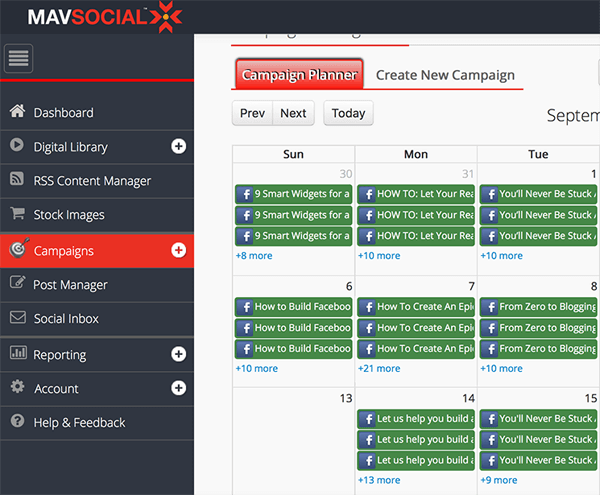 Don't overschedule for holidays (especially if you are into ecommerce). Holidays can be risky: Customers wait longer for orders, and customer service is swamped. Downtime also tends to happen on holidays because hosting companies are understaffed. So it's not the best time for multiple social media updates. One timely update congratulating customers on the holidays is enough.
Don't overschedule for time slots you won't be available to interact; one or two updates per day will be enough to maintain a consistent presence.
I suggest a daily schedule like the one below for weekends or holiday absences:
Schedule one Facebook page post: The purpose of this update is mostly to generate organic interactions rather than to convert, so post something entertaining and timely like a meme on a trending topic. You can also consider a post that acknowledges the holiday, a funny weekend picture or video, a joke or a visual quote.
Schedule two to three tweets: Avoid asking questions, posting mini-contests or publishing tweets that may prompt questions or interactions you'll need to quickly react to. Instead, use this time to re-share important updates from the weekdays such as a special offer or an upcoming event reminder.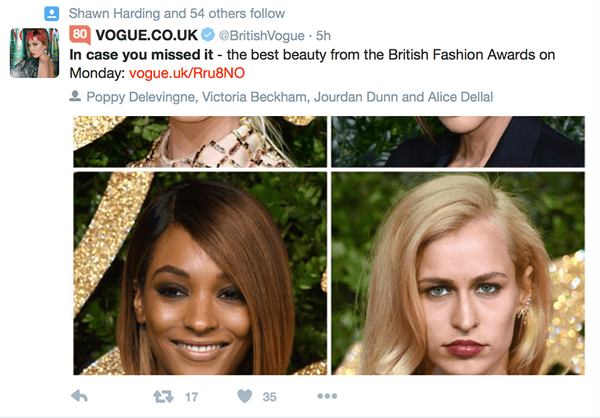 #2: Tools to Improve Your Weekend Posting
Although consistency is important to your success in social media marketing, so is including variety in what you share.
Select an image from the MavSocial gallery to diversify your weekend and holiday social media updates on Twitter and Facebook. Unlike many other scheduling tools out there, the MavSocial Post Manager feature actually uploads your visual content to each network.
Put Google Analytics to Work for Your Business (Online Training)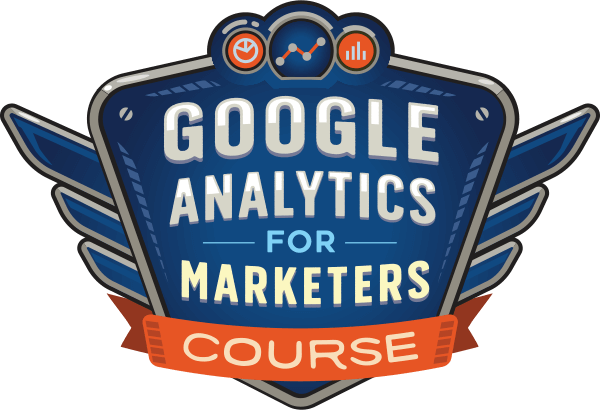 Ever thought, "there's got to be a better way" when it comes to tracking your marketing activities? Are you forced to make decisions based on limited data? With the right training, you can use Google Analytics to measure all of your marketing efforts with certainty.
You'll stop the leaks in your ad spending, justify your marketing spend, gain the confidence you need to make better marketing decisions, and know what's working at every step of the customer journey. Let the world's leading analytics pro show you the way. Check out our new Google Analytics for Marketers course from your friends at Social Media Examiner.
CLICK TO LEARN MORE: ANALYTICS TRAINING
To scale your entertaining content on Twitter for holidays, weekends or vacation time, use Tweet Jukebox to auto-post from a cool pre-built box you fill. I have a box of interesting quotes I use only for weekends. Simply register a free account and enable the box from My Jukeboxes.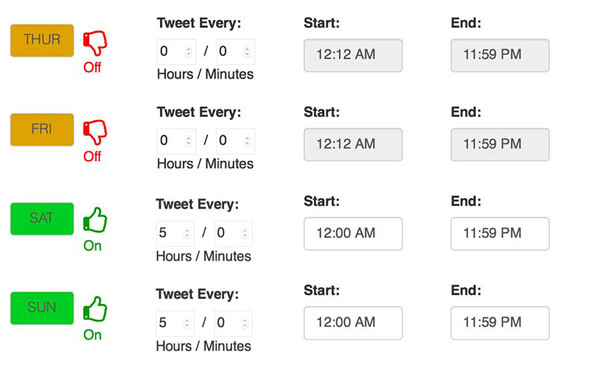 Sometimes updating your social media accounts in real time is unavoidable, which is why I like the idea of DrumUp so much. DrumUp has a great free mobile app for Android that you can use to make this process easier from your smartphone.
DrumUp tracks hot trending stories based on your keyword search settings and lets you easily publish or schedule them to Facebook, Twitter and even LinkedIn. The intricate keyword settings you define can filter trends in a way that best fits what you do.
For example, you can use negative words (to filter out updates that you don't want to post), specify the location, and so forth.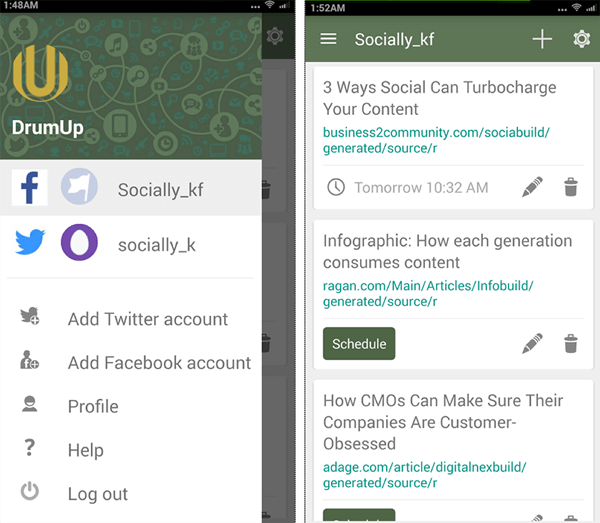 I mostly use the tool for Twitter because other social media streams don't require as high a level of frequency and timeliness.
#3: Is Weekend Posting for You?
Depending on the industry you work in, the best days to update your social media networks may vary. The smartest strategy is to find your own sweet spots. Here are some tools to help you find out if posting on the weekends and holidays can benefit your business.
Find Your Best-Performing Days on Facebook
Here's how you can use the freemium version of Cyfe to analyze your Facebook posting and see your most successful days:
Register a free Cyfe account.
Create a new dashboard and add the Facebook widget from the Social Media section.
Click Configure to authenticate your Facebook account.
Choose the page for which you're building this widget.
Choose Organic Reach to start collecting the data you're seeking.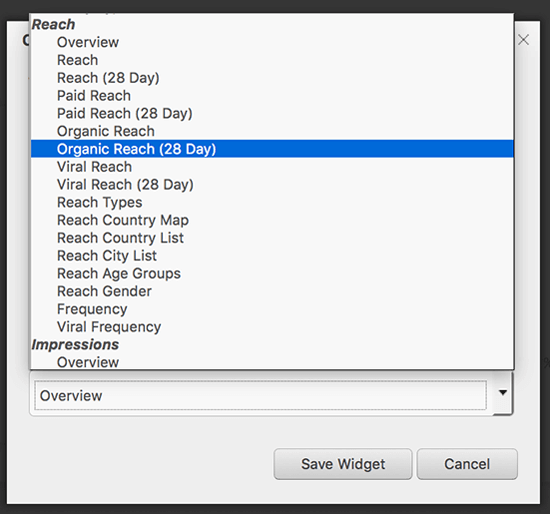 Spend a few weeks consistently posting to Facebook around the same time every day and you'll get some insight into which days work best.
Cyfe will archive all data, so over time you'll build up some good visualization of how your updates perform on a day-to-day basis.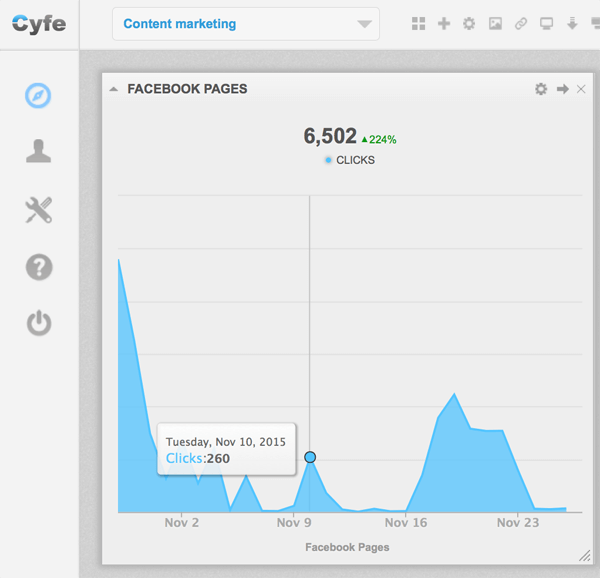 Find Your Best-Performing Days on Twitter
Twitter analytics are great for getting much-needed insight into your top-performing days:
Log into your Twitter analytics dashboard.
Select a 3-month date range.
Navigate through the days to see trends that show high-performing days.
My most successful days tend to be Tuesdays, but some Sundays performed very well for me too.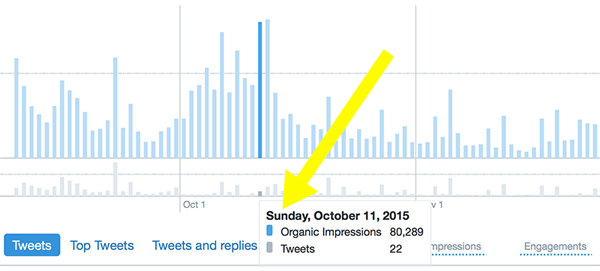 The general trend here: Unless you post on the weekends, you won't see any interactions. My worst-performing days are those I tweet the least, so why miss that opportunity?
Conclusion
It's a fact that social media managers have no days off. The social media buzz doesn't stop because you're out of the office for the weekend, a holiday or a business trip.
Use these tips and tools to create a system for sharing to your social media accounts on days when you're away from your desk.
What do you think? What tools and tricks are you using to keep your social media accounts active while you're away traveling or enjoying the holidays? Please share your tips!