Are you curious about TikTok? Wondering how to use TikTok for your marketing?
To explore what marketers need to know about TikTok, I interview Rachel Pedersen on the Social Media Marketing Podcast.
Rachel is an organic social marketing pro and host of the Social Media Secrets podcast. Her new book is called, I Need Attention.
Rachel shares how TikTok works, how marketers can develop content for TikTok, and more.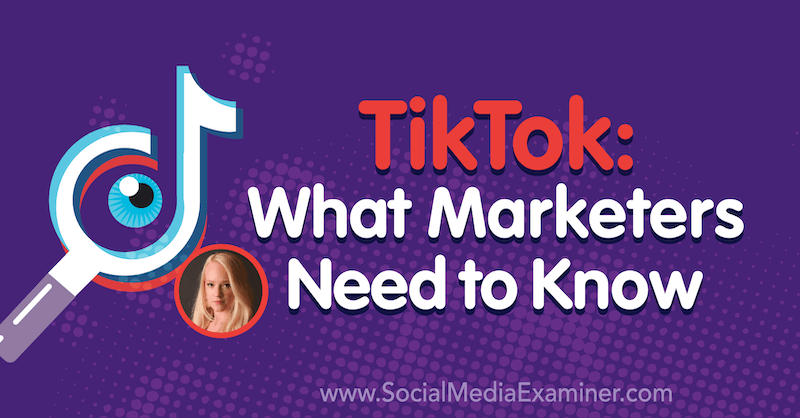 Getting Started With TikTok
Early Beginnings in Social Media Marketing
Rachel's experience with social media marketing began when she was a hairstylist. As she was doing highlights on a client 3 years ago, the client asked for Rachel's help in understanding Twitter on behalf of her husband's chicken company. At that moment, Rachel realized that she may not be a social media expert, but she was certainly an expert in the client's eyes.
She knew enough to help the client and her husband figure out Twitter, Facebook, and the world of marketing that had always intrigued her.
Rachel began talking to her client further about the chicken company's social media game plan. Within a few months, she was invited to continue consulting for the entire franchise, and the company became her first official social media marketing client. According to Rachel, everything just continued to grow from there.
Growing Her Social Media Consulting Business
Rachel now focuses on creating organic social media strategies that drive consistent revenue for renowned clients that do 7, 9, and even 10 figures a year in revenue. She's helped Fortune 500 companies and famous people go viral on social media. So when she started hearing the buzz about TikTok, she immediately recognized it's a new avenue that marketers haven't yet explored.
Rachel began using TikTok in winter 2018. As soon as she joined this new platform, she wanted to understand it as quickly as humanly possible. Although she feels like she came late to the platform, she's still ahead of the marketing industry and an early adopter among her peers.
Discovering TikTok
TikTok was previously a popular app called Musical.ly, where users mainly posted lip-syncing videos. The first time Rachel scrolled through TikTok, she saw video after video of this type of content. She and her children joined the fun by sharing their own rendition of the song "Baby Shark" on TikTok.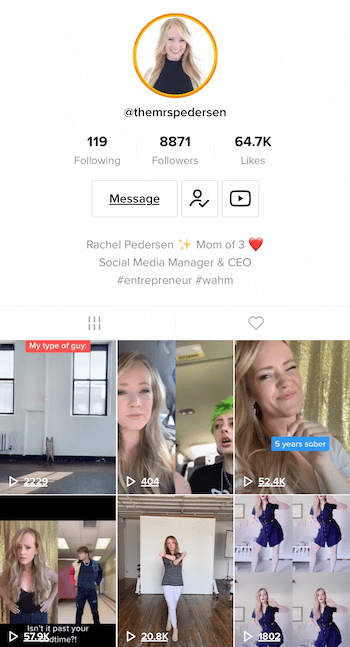 The Conference You've Been Waiting For
As a small business marketer, you can probably only pick one or two events to attend each year. Get an unbeatable conference experience and expert training at Social Media Marketing World in sunny San Diego, California—from your friends at Social Media Examiner.
🔥 As a valued reader, you can save $750 if you act now! Sale Ends Tuesday! 🔥
CLICK HERE TO LEARN MORE
Rachel confesses that it felt awkward putting up her first video on TikTok, but she posted it anyway. In spite of having only six followers, her first video was viewed by 9,400 people by the next day. She immediately saw a big opportunity in TikTok that neither Facebook nor Instagram can deliver.
Hungry to dive into and experiment with TikTok, Rachel created videos almost every day. With very little effort and zero spend, her TikTok following grew to nearly 2,600 within 60 days.
She attributes TikTok's growth to a number of factors. The app has an unweighted algorithm that organically surfaces videos in the order that they're shared. It offers hashtags that operate without bans or slowing down the videos.
We're moving into an era of shorter attention spans. Most people are only interested in things for 15 seconds, like videos you see on TikTok, movie trailers, or ads. Within those 15 seconds, the viewer gets to decide whether they want to binge more content. The trick is finding a way to capture and sustain their attention in that 15 seconds, especially if they've never heard of you.
Why Marketers Should Pay Attention to TikTok
TikTok isn't a new platform; it's a platform with new energy. It offers so much opportunity for marketers who are looking to be the first of their generation to be on it. Most marketers haven't moved to TikTok in massive packs yet so it's still a little isolated and more like the Wild West. It's gaining traction and being introduced to the masses, though.
Data and demographics for TikTok in 2019 state it's currently in 154 countries and has about 500 million active users. TikTok has consistently been in the top 10 most downloaded apps in the App Store.
Among TikTok's users, about 66% are younger than 30 and there seem to be plenty of teen and college-age users on the site. Yet, in Rachel's experience, hashtags like #MomLife, #MomOfThree, and #WorkingMom are active and constantly pull video content from Millennials between ages 20 and 30. There are a lot of younger moms and others who seem young, which means TikTok is an ideal platform for any brand wanting to get in front of this valuable audience.
I add that fitness influencer Chalene Johnson is active on TikTok and she attracts the 50+ crowd. Zach King, who's known for having 20 million Instagram followers and is super-famous on YouTube as well, is also active on TikTok and he's a fairly young guy. At a high level, there's a wide range of ages and people on TikTok.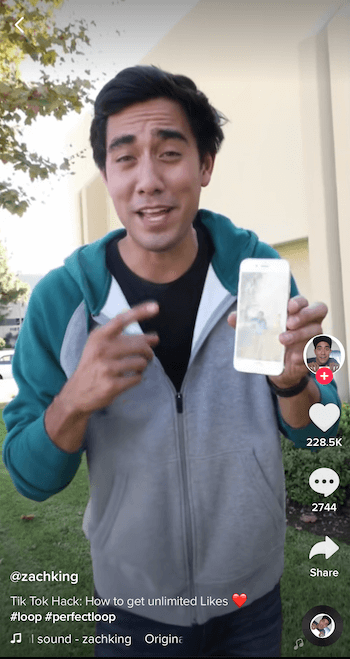 Rachel also notes users are spending $50 million on virtual gifting on TikTok and the platform is in the early stages of testing a self-serve ads program. She goes into detail about both of these programs later in the interview.
How Does TikTok Work?
The User Experience on TikTok
TikTok features two side-by-side feeds. The main or default feed on the right features a seemingly endless stream of content that's been tailored "For You." As you swipe through these videos, you can follow the accounts, engage with the content, and more. The feed on the left features content from accounts you already follow. You can easily toggle back and forth between the two feeds.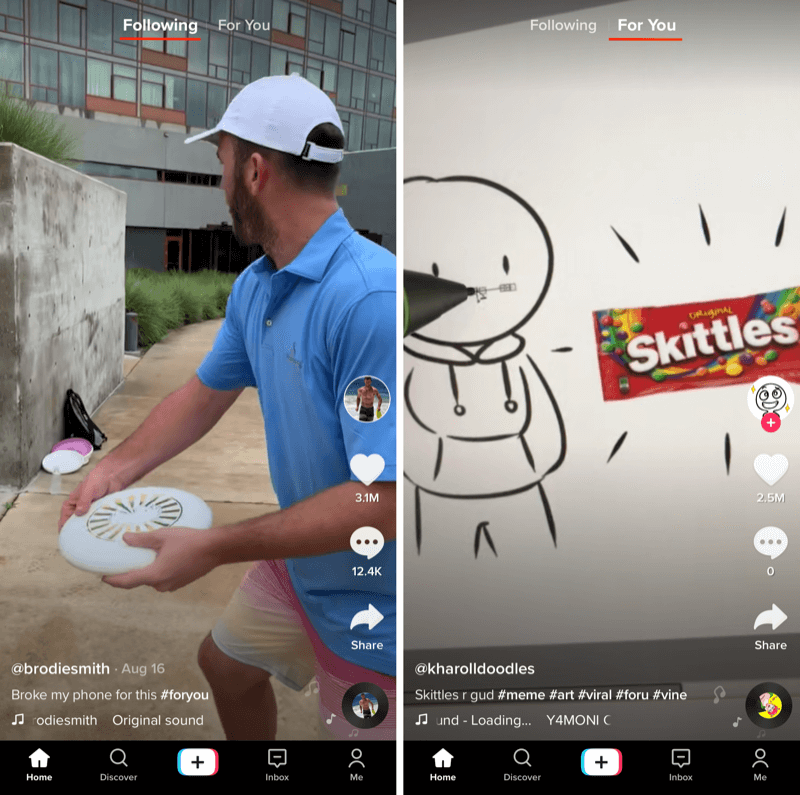 When you open the app for the first time, you're presented with a clear news feed. It doesn't know your preferences so what shows up in the For You feed will be totally random until you start engaging with content. It typically features users you don't follow and content you haven't seen. Once you start following and interacting with other users, the app will begin surfacing similar content and creators in the For You feed.
TikTok offers a wide variety of content. Much of it is quite entertaining but Rachel warns that some of it is inappropriate and shocking.
Video Formats on TikTok
All videos in TikTok are vertical and take up your entire phone screen. A majority of the content is typically 15 seconds or shorter, but the video clips have since been expanded to up to 60 seconds. All TikTok videos are looping.
I note that TikTok is very similar to Vine, a Twitter-owned video platform that was once very popular and suddenly shut down.
Verified Accounts on TikTok
Like other social media platforms, TikTok has its own version of verified status once an individual reaches a certain level of notoriety and popularity on the platform. TikTok bestows this recognition and it essentially elevates the person's status among other users.
Rachel notes that TikTok seems to do a really good job of identifying quality creators who are consistently producing great content. Verification is another way in which TikTok supports the creators who are helping to grow and improve the platform.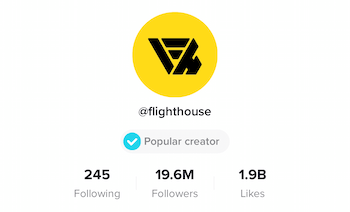 Live Streaming and Monetization on TikTok
Live video streaming is available on TikTok, but only once you've reached 1,000 followers. While that seems like a low follower count compared to other social media platforms, it's very difficult to achieve on TikTok without an intentional strategy for gaining and keeping an audience's attention. It's easy to get people to watch your videos, but not to get them to subscribe and follow you.
When you go live on TikTok, your video will be shown to all of your followers in their feeds. The alert that you've gone live is clearly displayed at the top of their feed and on their notification bar. People can then share your live stream with all of their followers, resulting in the potential for exponential growth on TikTok. Once your live video is done, it disappears completely and is gone forever.
Once the ability to record live video is unlocked on your TikTok account, you'll find it's similar to YouTube's live-streaming product. People can purchase virtual gifts within TikTok using one of several in-app currencies. The most common one is coins, which are obtained in different bundles with actual money.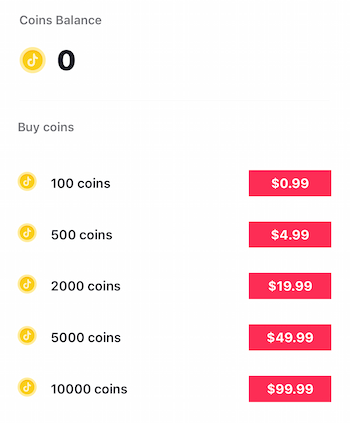 The virtual gifts, which are essentially emoji stickers with funny names like Concert, Cowboy, and Drama Queen, can be used to reward creators for having great content. The gifts come in a range of values and sizes between $0.50 and $50 and can be converted back into real money, of which the creators keep some portion of.
If your live stream attracts hundreds or thousands of people, you have the potential to earn hundreds or even thousands of dollars if each of them contributes as you broadcast.
Captions and Hashtags on TikTok
TikTok has a phenomenal hashtag system, but hashtags are limited by the short 140 characters allowed for each video caption. This caption must include not only the entire video description but also needs to have all of the hashtags that you want to rank for.
Rachel adopted a practice of adding a combination of niched-down hashtags, as well as very general ones to her TikTok videos. The hope is that your video will be found in the smaller hashtags and then will continue to rank as you move up into the bigger hashtags. The more users engage with your video, the further up it will rank within the different hashtags.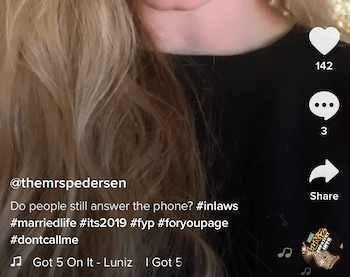 Captions on TikTok appear on top of the videos as they play and remain for the duration of the video like they do on Instagram Stories. According to Rachel, captions can be placed anywhere on the screen and are graphic-based text rather than true text.
Attention Agency Owners, Brand Marketers, and Consultants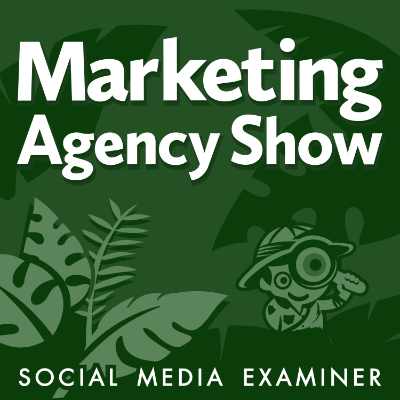 Introducing the Marketing Agency Show–our newest podcast designed to explore the struggles of agency marketers.

Join show host and agency owner, Brooke Sellas, as she interviews agency marketers and digs deep into their biggest challenges. Explore topics like navigating rough economic times, leveraging AI, service diversification, client acquisition, and much more.

Just pull up your favorite podcast app, search for Marketing Agency Show and start listening. Or click the button below for more information.
CLICK HERE FOR THE DETAILS
Adding Bio and Links to TikTok
Although the platform currently doesn't support clickable links within the videos or a swipe-up option, users can include a link in their TikTok bios. Rachel noticed a recognizable jump in her website traffic when another user visited her profile and read the URL in her bio during a live broadcast on TikTok. It wasn't a significant jump, but it was enough to make other people go and search for her website.
Like video captions, the bios on TikTok are also limited to 140 characters of plain text and emojis. The 140 characters can include a link to your website; however, the URL isn't clickable. You can upload one profile photo and your previous ones aren't saved in an album as they are on Facebook.
Tracking Analytics on TikTok
Rachel admits that analytics in TikTok are lacking. Creators can currently only see how many people have watched their videos and how many have reacted to them. You can also see who has viewed your profile. That's about it.
TikTok doesn't provide demographic data on your followers or users who've engaged with your content on the platform.
What Marketers Need to Know About TikTok
Users Are Turned Off by Sales
When it comes to TikTok, videos that are overproduced, too corporate, or overtly promotional tend to spark outrage. Rachel has witnessed people go crazy in the comments when they sense a regular user is trying to sell them something or sneak in an ad.
Rachel suggests taking the time to research what the content on TikTok feels like and create videos that naturally blend within this environment. Watch other people's content and start to identify and adopt the trends you see.
Learn More About the TikTok Ads Program
As more people are becoming "TikTok-famous," the platform is beginning to explore how to natively integrate advertising. TikTok recently began experimenting with a new self-serve ad platform as major brands clamor to reach the younger demographic on the platform.
I mention that Macy's recently used TikTok to run a back-to-school campaign targeting high school and college kids. Rachel recalls alcohol brands, concerts, big parties, and musicians being promoted on TikTok too.
Once TikTok's ad program is fully rolled out, marketers will be able to diversify their clients and offer something beyond Facebook, Instagram, Twitter, and all of the other trusted platforms we've relied upon until this point. You'll begin seeing more ads throughout the feed and notifications in the future.
What Content Can You Create for TikTok?
When you open the TikTok app to create content, there are several different options for getting started. Similar to Instagram Stories, you can hold down the button for the entire duration of the video to natively record. You can set up a self-timer and record from a distance. You can also create a series of short segments that come together to form a longer video.
TikTok encourages users to create native content within the app but allows pre-edited videos to be uploaded too. Users can then add awesome effects and text throughout different parts of their videos to make them interesting and fun. TikTok videos can also be downloaded and repurposed for other platforms like Facebook or Instagram.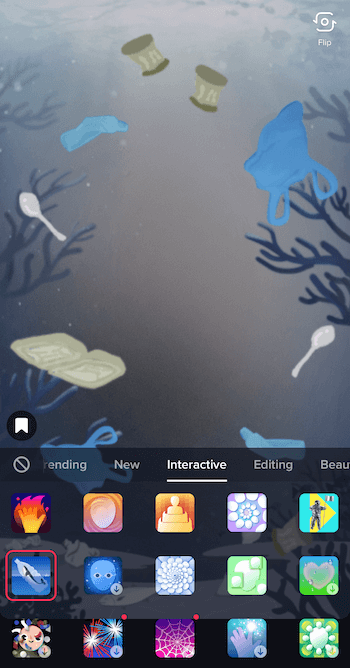 Identify Trends
Videos on TikTok are a combination of lip-syncing to original and uploaded music, sound effects and audio clips, rants, and anything else the imagination can create.
TikTok's roots are in music content but Rachel observed that users are moving away from singing along to music and going more towards creating their own snarky renditions of songs. The user will sing new lyrics to a song and create a video with a funny take, creative interpretation, or double meaning of the words.
Look for Inspiration Everywhere
Start by observing funny things that happen throughout your life and look for inspiration everywhere. Rachel's standbys for inspiration are Reddit and Twitter. If she goes there and discovers that other people like her or people in her target audience are intensifying or reacting to a certain thing, she'll make a funny video about it.
For example, Rachel identifies as a working mom. She sees that other women online in her age group are sharing their frustrations with being a working mom too. So she thinks that it might be funny to create a video where she wears a blazer on top and pajamas on the bottom and calls it the "conference call look" as a way to reach this audience.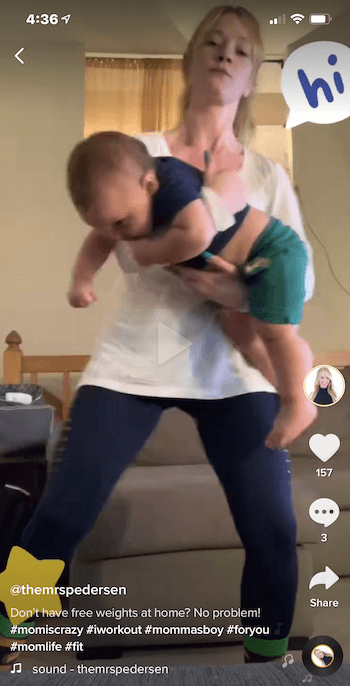 If Rachel is in an airport, she looks for airport hashtags on TikTok and other platforms. She takes note of the different things others have done and that she can adopt for her TikTok videos. She looks for things she can do in her particular location or while she waits.
Add a Plot Twist
Rachel notices that many videos have a plot twist midway, at approximately 7 to 10 seconds. Things will appear to be going a certain way in the beginning and then take a totally different direction that shocks everyone.
The initial shock makes people want to see it again with a fresh perspective. They get hooked into watching it over and over. Then they come back to leave comments or tag their friends to share it with them. This is the goal.
In one of Rachel's videos, she puts uncooked macaroni noodles between her teeth and asks her eight-year-old daughter to walk on her back. As her daughter walks on her back, Rachel crunched the noodles in her mouth. Not realizing it was just a prank nor that Rachel was recording a video, her daughter started crying instantly.
Rachel thought it was so funny that she couldn't stop laughing. With 10,000 views in just 48 hours, her audience apparently loved it too.
Create Your Own Audio Clips
When you create and upload a video using your own voice or sound effects on TikTok, you get attribution for that sound forever. This means that any video that reuses your audio clips will ultimately be directed back to your account. Uploading your own sounds is another way to grow and lend some positivity toward your brand on TikTok.
To illustrate, Arnold Schwarzenegger uploaded some incredibly interesting native audio clips to TikTok and instantly went viral with everyone looking to reshare just one of his videos. TikTok users are so excited about creating their own videos around Arnold Schwarzenegger's audio clips that Rachel can't look through her TikTok feed without seeing someone using his native sounds.
In fact, people were so enthusiastic about it that when the next video in his feed is an ad for his protein shake, which he also uses the platform to promote, people had an overwhelmingly positive reaction to it.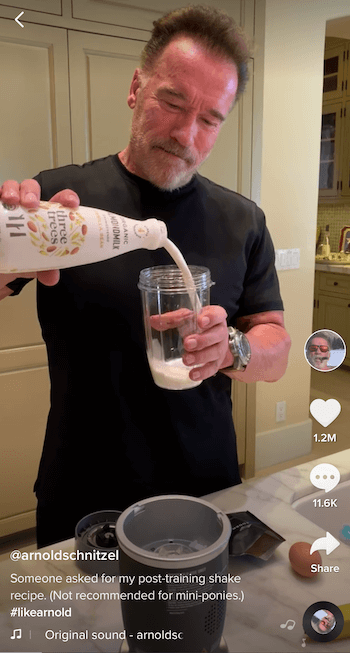 Nurture a Younger Audience
Rachel shares that she plans to use TikTok for exposure and growth over the next year. She'll do this by nurturing a younger following on the platform and preparing this audience to know who she is in the next 10 or 20 years.
Develop Training and Drive Business Goals
Most people haven't realized that TikTok video offers the ability to pitch or create trainings. Most creators hop on and just create videos about their regular life—putting on makeup, practicing an instrument, or playing a video game as people do on Twitch.
Rachel plans to launch live videos that train people how to become social media managers and strategists. Her strategy is to use these live trainings to drive traffic to her lead magnets and grow her email list.
Discovery of the Week
TLDR This is a browser extension that automatically summarizes any articles, web pages, or other big blocks of text into five succinct bullet points. TLDR typically stands for "too long, didn't read" on the Internet and the tool solves this problem.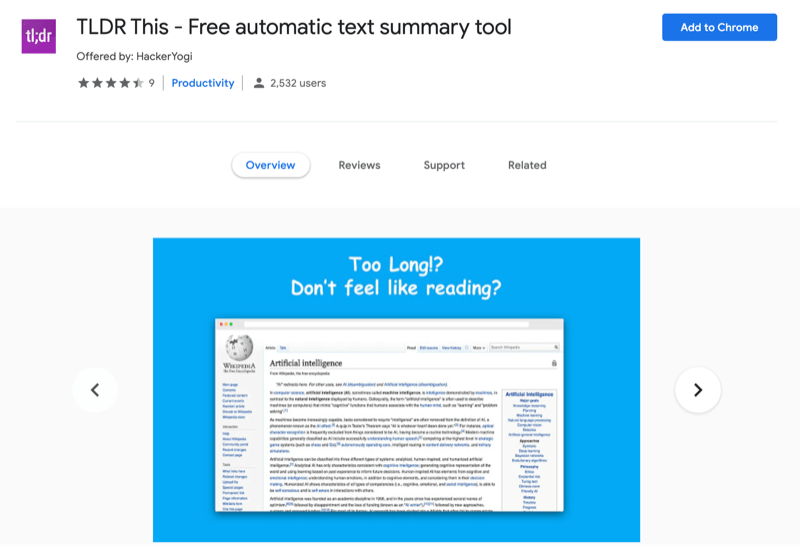 You drop a URL for a web-based article, or copy and paste the text into TLDR This. It skims the article and highlights the important points in a format that can be read in mere seconds. The summaries are written in full sentences that are grammatically correct, accurate, and straightforward.
TLDR This is available online as a web page and as a Chrome or Firefox browser extension.
Listen to the show to hear more about TLDR.
Key Takeaways From This Episode:
What do you think? What are your thoughts on creating content for your brand on TikTok? Please share your comments below.
3 Days of World-Class Training—Zero Travel!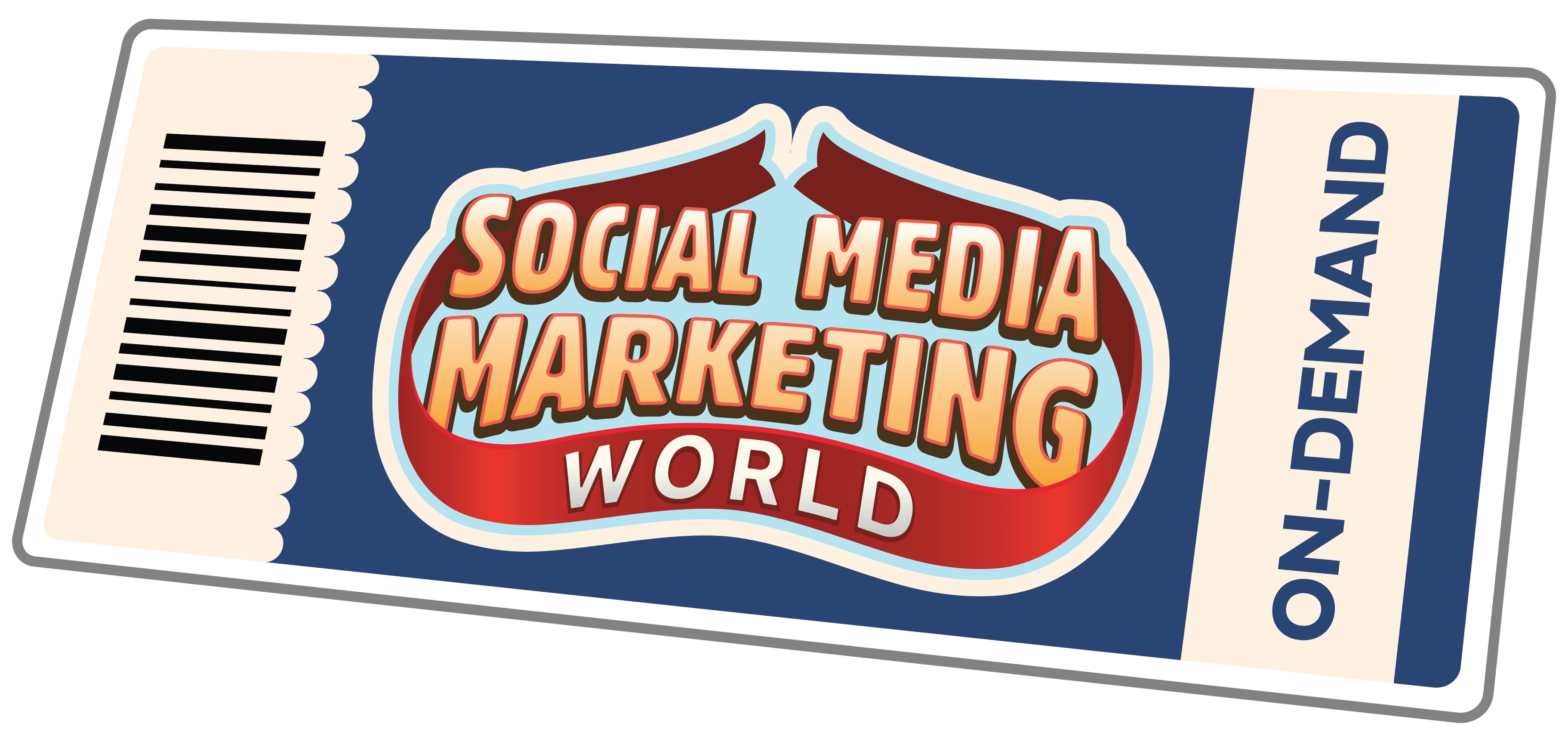 Travel to Social Media Marketing World off the table? Get all of the great content at a fraction of the price with an On-Demand ticket.

That's full access to recordings of every keynote, workshop, and session—the ones people travel thousands of miles to see. Don't wait. Get your On-Demand ticket and enjoy actionable content that you can watch anytime, anywhere.
GET YOUR ON-DEMAND TICKET NOW