Thinking of using TikTok for marketing? Need some data to help persuade yourself or your boss that TikTok is worth pursuing?
In this analysis, we'll explore insightful data on TikTok and how both users and marketers are responding to this growing platform.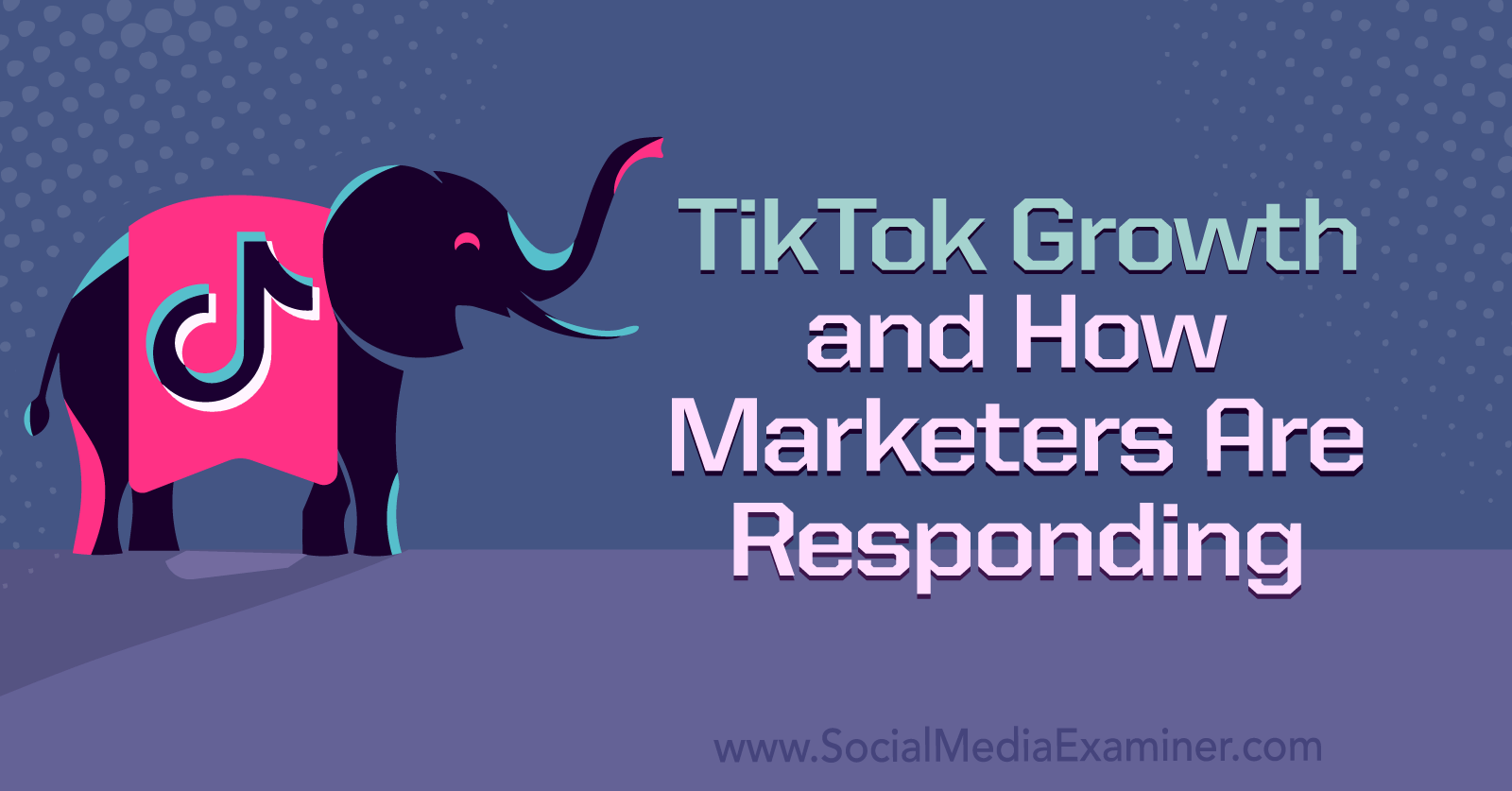 TikTok's Crazy Growth Stats
TikTok reported that it now has 1 billion monthly active users as of September 2021—a rise of 45% since July 2020.
For some context, the Facebook app reached the 1 billion monthly active user milestone in 2012, 8 years after it was founded. TikTok, founded in 2016, reached this milestone in only 5 years.
According to Sensor Tower, TikTok was the most downloaded non-gaming app globally for August 2021, with more than 66 million installs. Instagram was second at 56 million installs.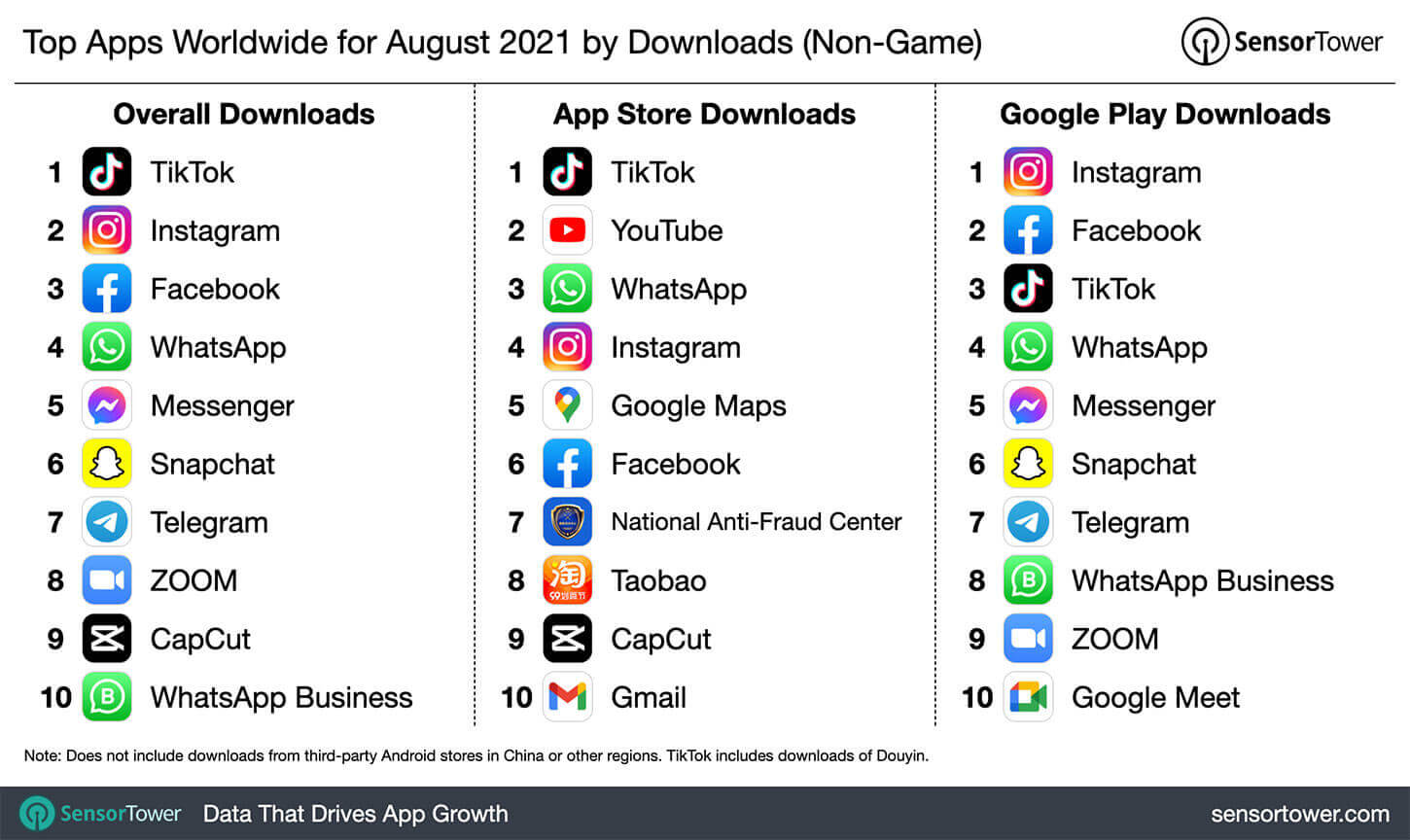 User Time Spent on the Platform
Not only are a lot of people using TikTok but they're also clocking some serious hours.
Check out the growth trajectory in this chart from App Annie's Evolution of Social Media Apps Report, which analyzes hours per user compared to YouTube.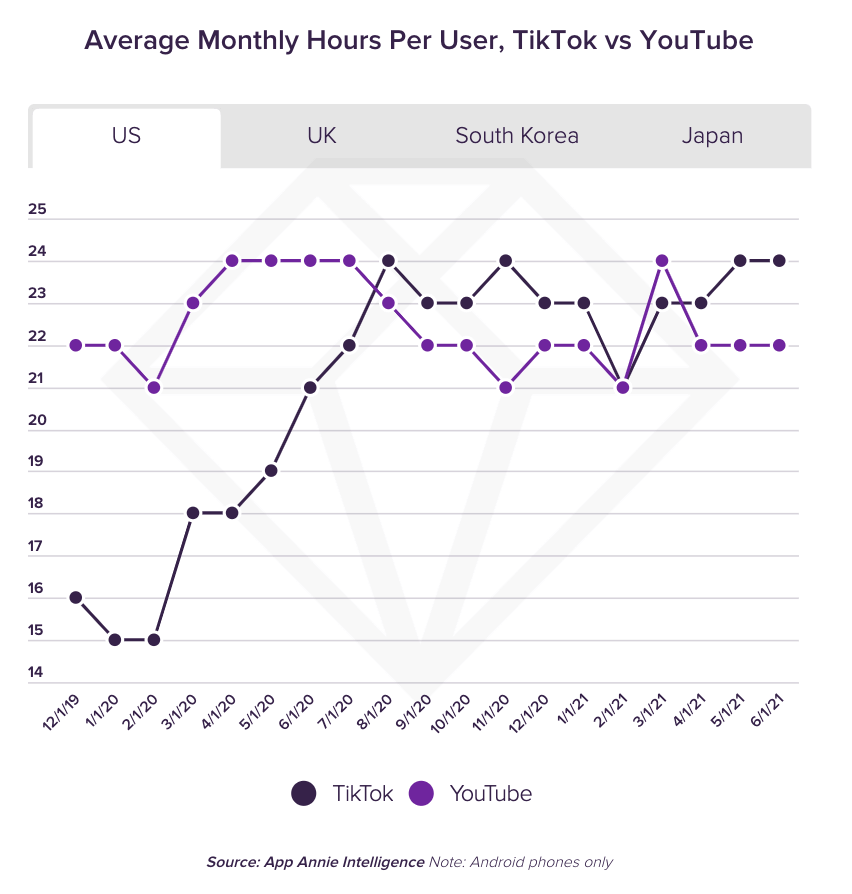 You'll notice that during the pandemic, people dramatically increased their time on TikTok—and it has now surpassed YouTube!
I've interviewed Gen Z experts who tell me they fall asleep and wake up to the platform.
This anecdotal insight is confirmed by research from Kantar. It states users are "spending more time on TikTok and less time on other diversions like watching TV, listening to podcasts, streaming videos, reading, news, social media and dating apps."
The chart below shows actions people take when watching TikTok videos with friends or family.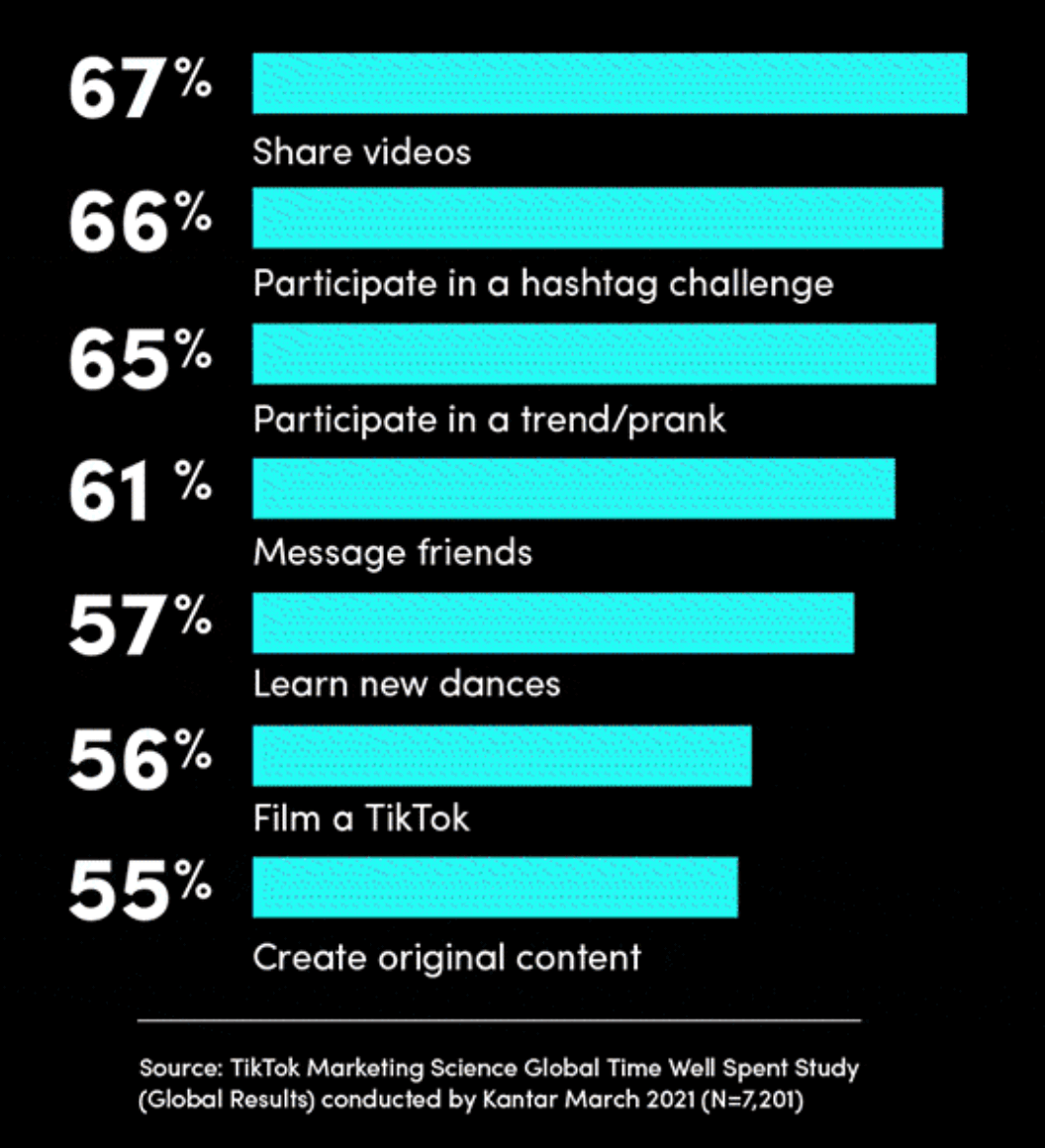 What's interesting is how many people engage. Imagine your customers interacting with your business on the platform.
What Are Marketers Doing on TikTok?
So what are marketers actually doing on the platform?
Of course, they're creating videos that contain their own products, as well as working with influencers (InVideo research).
Get Expert Social Media Marketing Training from the Pros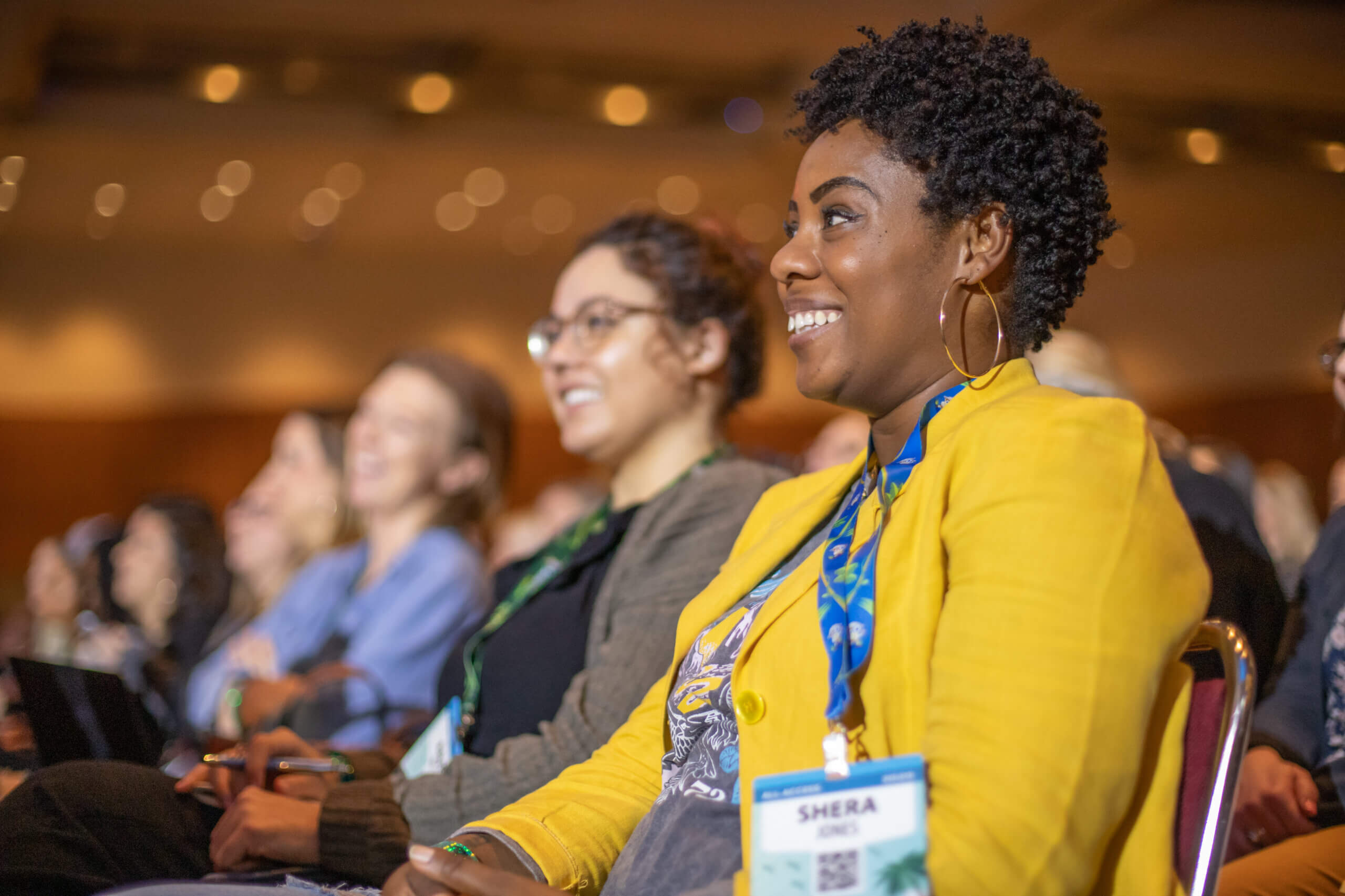 Want to get ahead of the competition or learn how to diversify your strategy?
Learn from dozens of the industry's most trusted experts, rub elbows with other smart marketers, and take your marketing to the next level during this 3-day event in sunny San Diego, CA.
CLICK TO LEARN MORE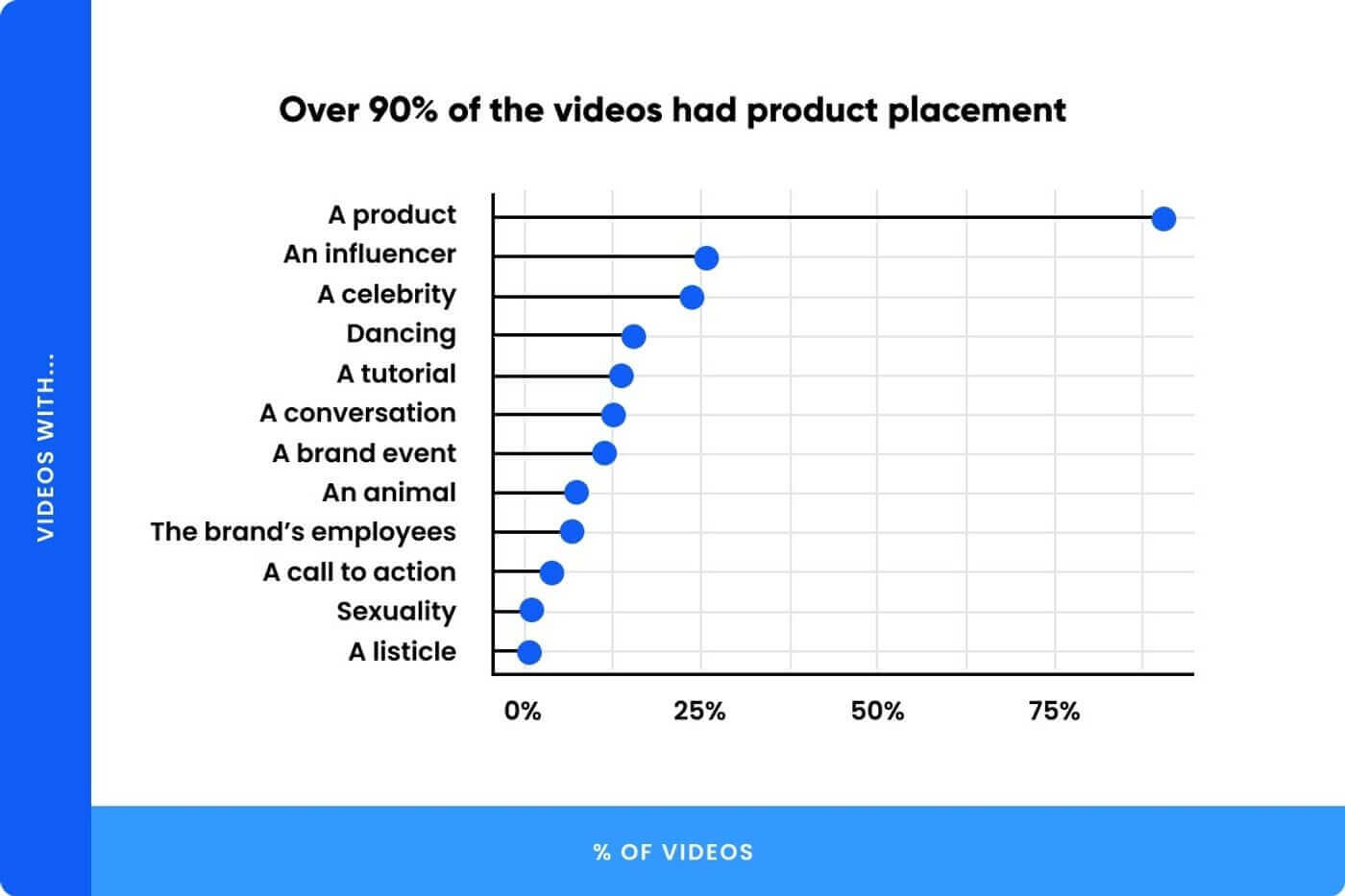 The chart below reveals popular brands on the platform, their views, and the industries they operate in.
Experience Social Media Marketing World Without the Travel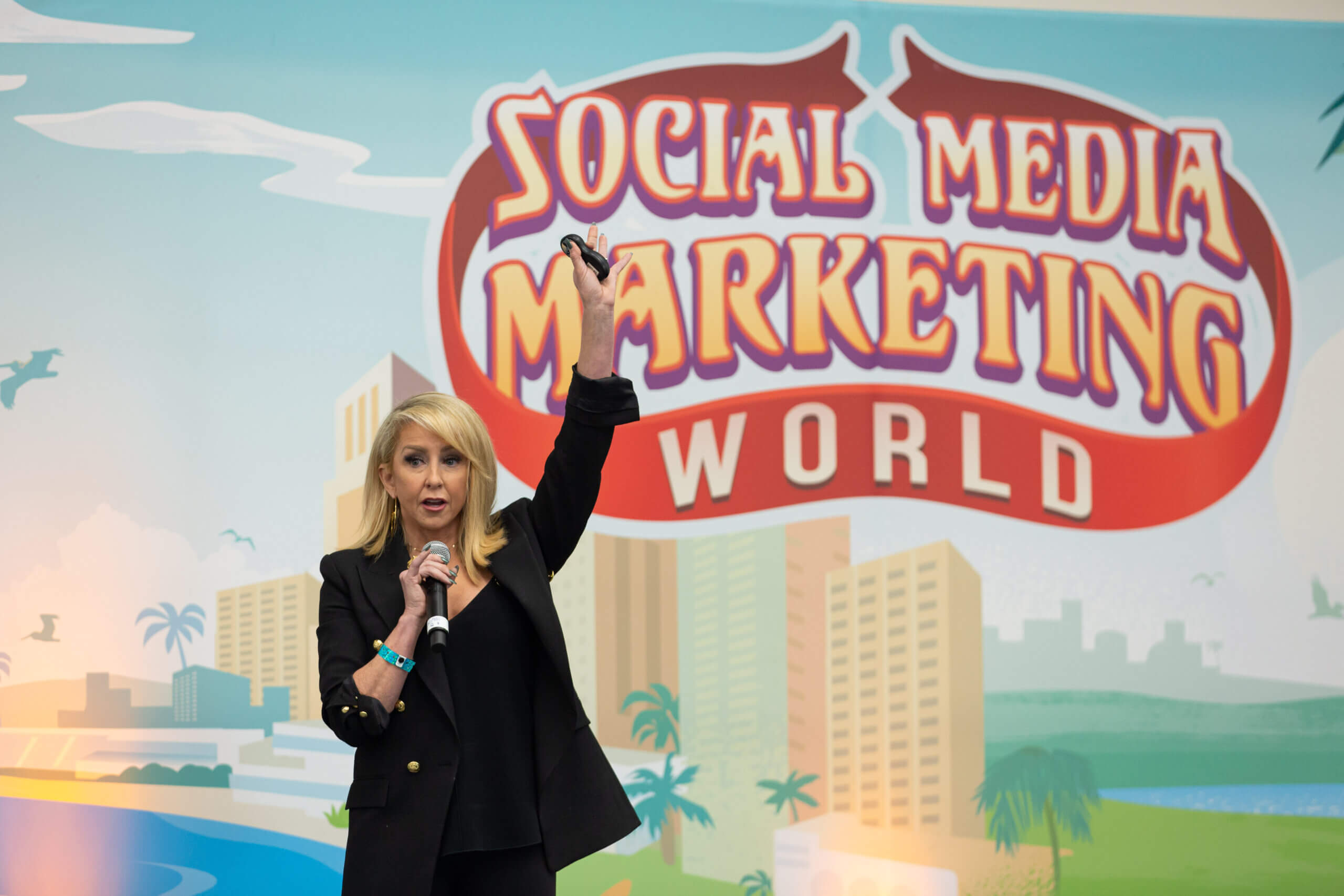 Imagine learning from the world's top social marketing pros without ever leaving your home or office.
Attend Social Media Marketing World virtually with an On-Demand Ticket. Watch all the sessions, keynotes, and workshops when and where you want! You'll walk away with real business-building ideas without having to deal with the stress or expense of travel.
CLICK TO LEARN MORE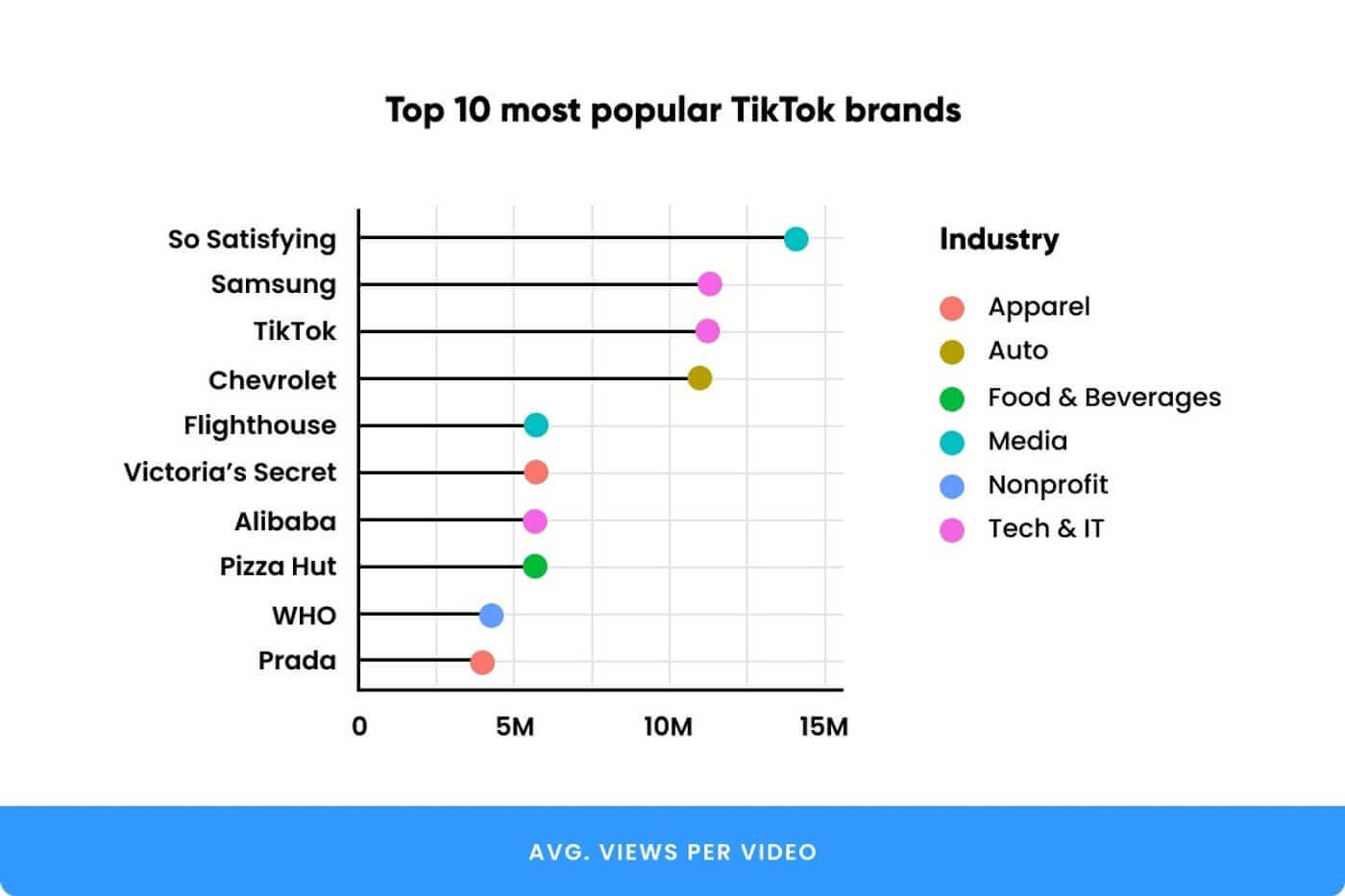 If you're looking for creative examples, be sure to explore what these companies are doing.
Consumer and Marketer Sentiment
A study by Kantar found that consumers rank TikTok as their favorite channel on which to see ads. According to the study, "TikTok is seen as the platform with the most 'fun and entertaining' ads." It also noted that interacting with ads was an exciting experience for consumers.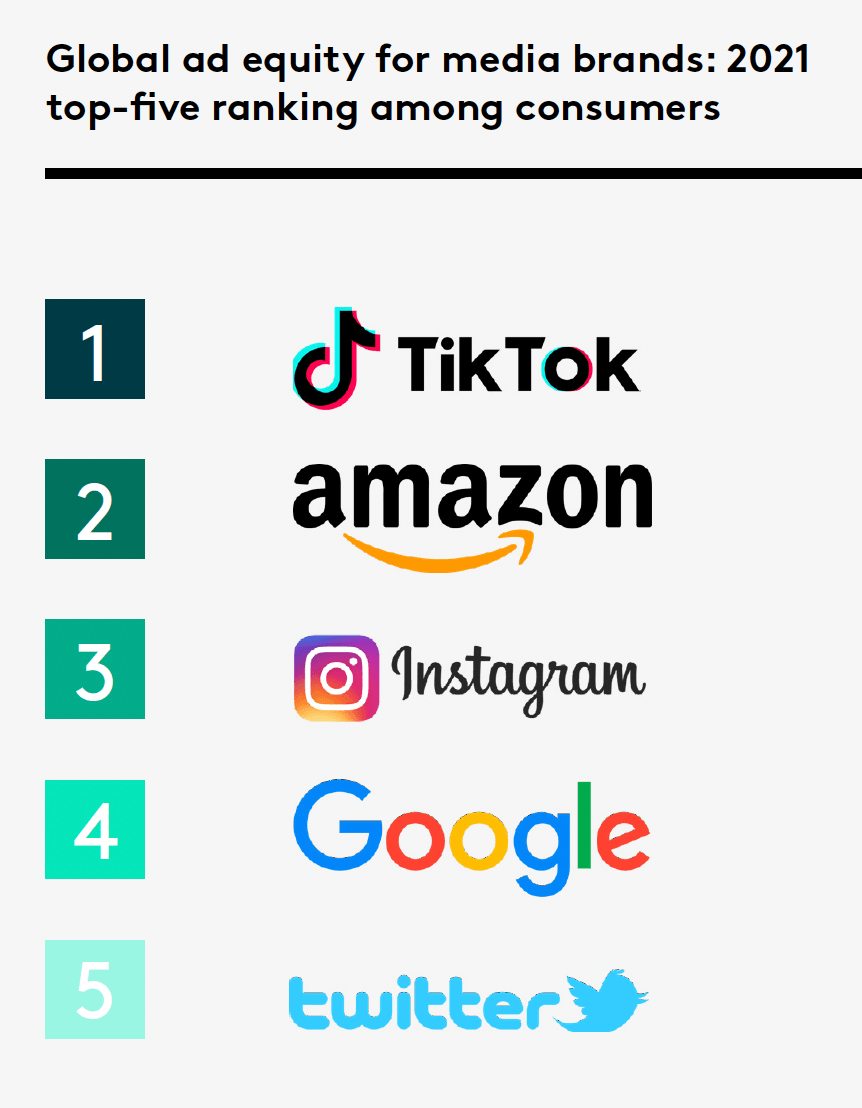 A study by WARC found that 80% of TikTok users say the platform helps them get ideas about brands and products they've never considered before.
A significant 71% of TikTok users find that using the app helps them feel close to the latest trends, memes, and challenges.
Marketer Sentiment
Kantar asked 900 marketers to rank platforms by innovation and trust. The chart below shows that the majority of marketers see TikTok as innovative but place their trust in traditional online marketing methods.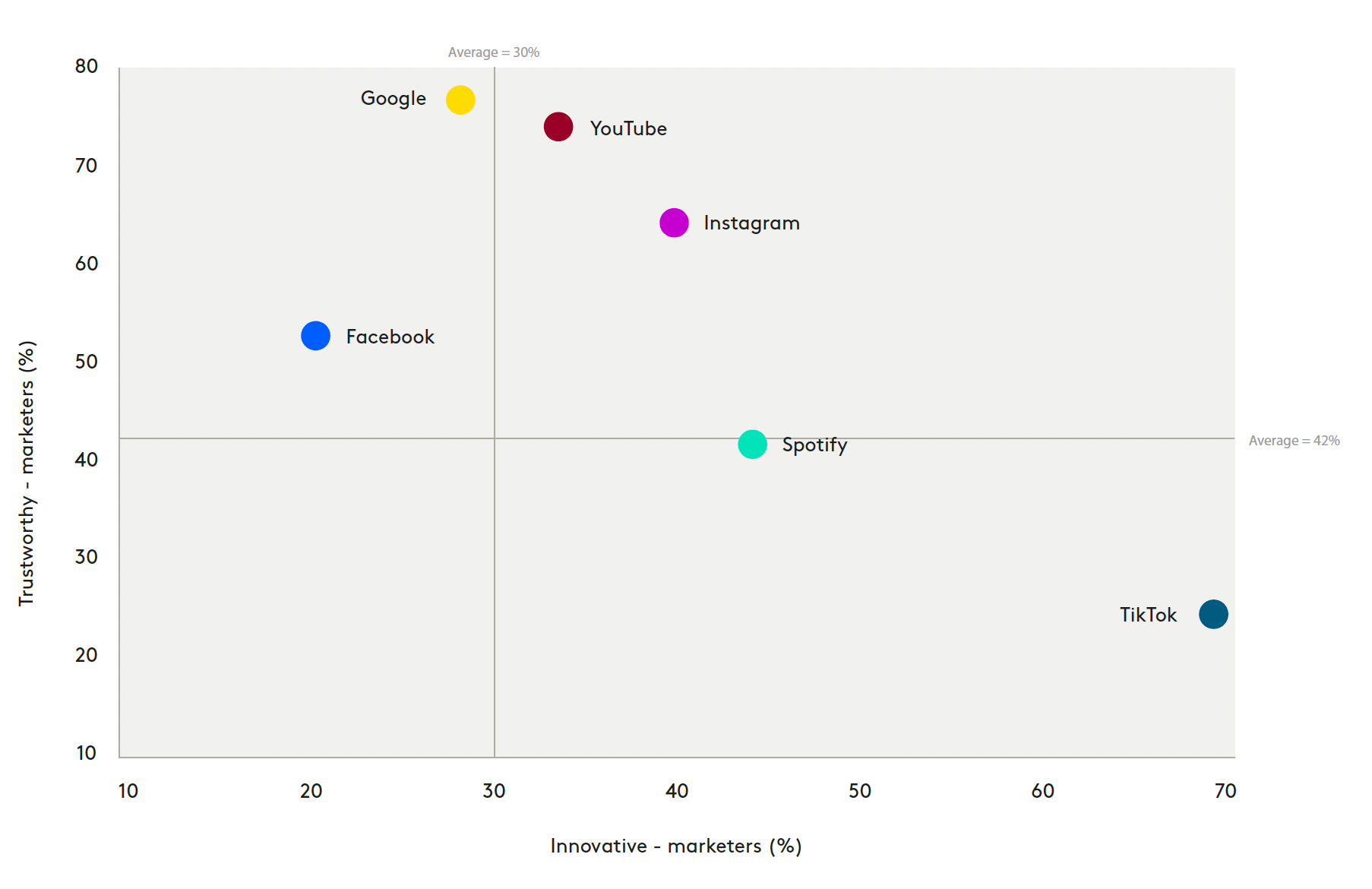 This means many marketers are resisting jumping on this newer platform, despite finding it innovative.
This could bring an early mover advantage to those who jump on now.
The WARC study identified that brands and creators that best personify how consumers view TikTok will be successful on the platform. Here are the top attributes.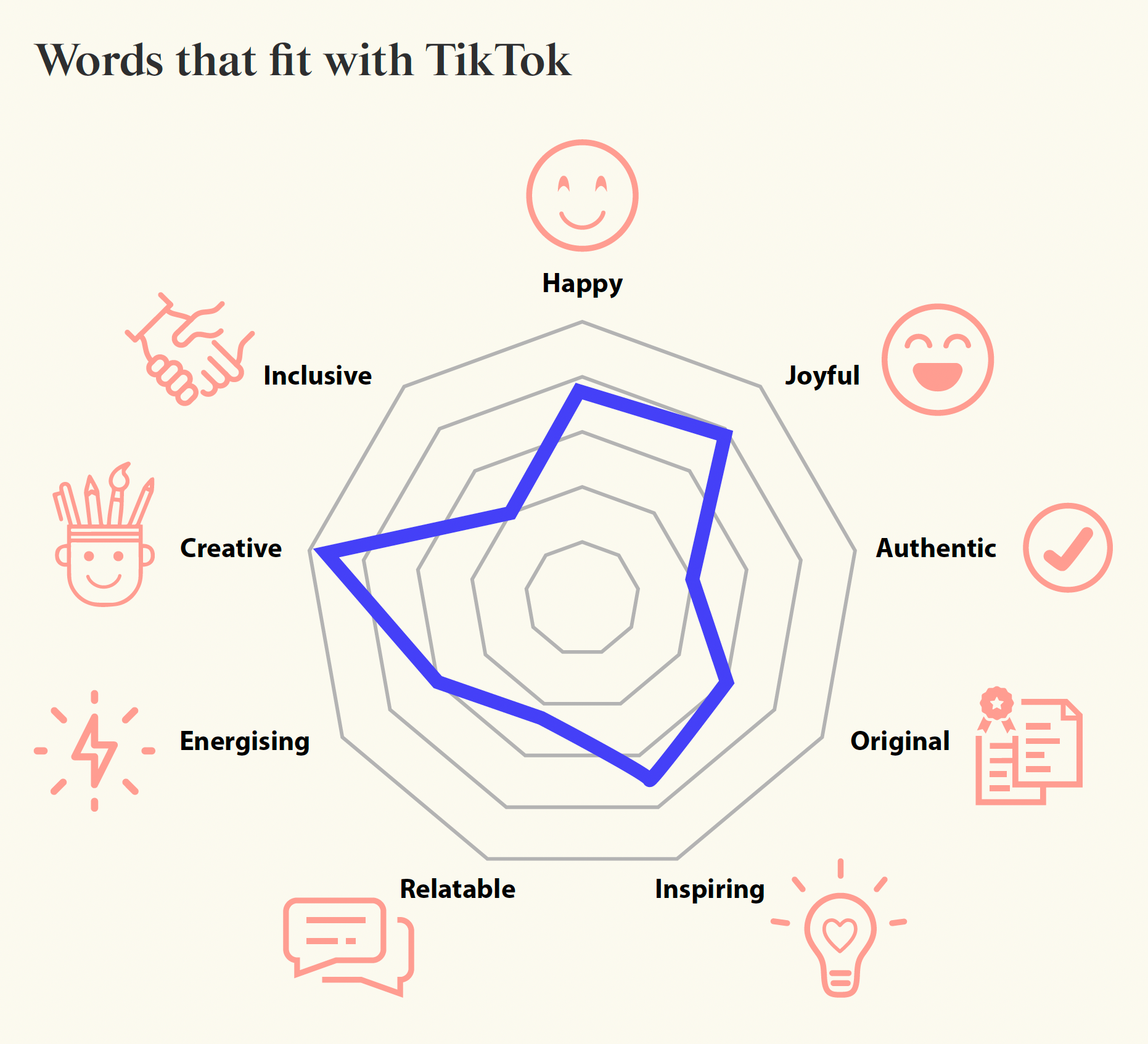 If your business wants to position itself as creative, joyful, happy, inspiring, and original, then this might be the next platform for your marketing.
Get More Advice on TikTok Marketing
Experience The World's Largest Social Media Conference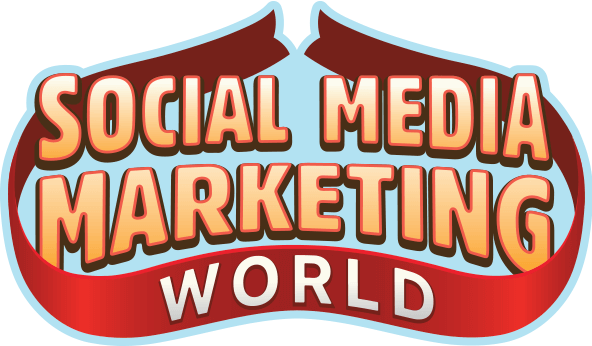 Quality marketing training, actionable takeaways, and beneficial connections—that's just a fraction of what you can expect at Social Media Marketing World! Join thousands of smart marketers in sunny San Diego this spring and level up your marketing.
🔥 Sale ends Tuesday! 🔥
GET TICKETS NOW