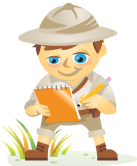 Whether you're new to the marketing game of Facebook or a pro looking for ways to improve your Facebook marketing strategy, Facebook Marketing All-In-One for Dummies, which consists of 9 books in 1, might be your hole-in-one.
Facebook Marketing All-In-One for Dummies was written by three industry experts, Amy Porterfield, Phyllis Khare and Andrea Vahl.

Let's get started showing you what you can learn from the pros who authored this book.
Your customers live inside the walls of Facebook!
Facebook is a one-to-one online marketing machine that has now surpassed 800 million users!
"American Internet users now devote more time to Facebook than any other website, spending a total of 53.5 billion minutes a month on the world's largest social networking site," as reported in Nielsen's Social Media Report.
Your customers are somewhere among those 800 million users. How do you use Facebook to market to your customers within Facebook? Check out Facebook Marketing All-In-One for Dummies for the answers.
Book I: Joining the Facebook Marketing Revolution
Book I contains two very important chapters. You'll learn how to get started, why you should get started and the importance of a well-crafted Facebook marketing plan.
If you aren't brand-new to Facebook, you might be inclined to skip Book I. I suggest that you don't. You'll find some very valuable marketing questions to ponder and gain an understanding of how you can use Facebook to market your business.
Book II: Claiming Your Presence on Facebook
Book II contains four chapters, which will guide you through the different types of Facebook pages—very crucial for you to have a clear understanding. In these chapters you'll learn how to create and administer your business page.
You're going to get the complete tour of Facebook in these four chapters and you don't want to miss any of the tips from Book II. Don't forget that Facebook is a powerful platform with many features you're going to need to market your page.
Book III: Adding the Basics to Your Facebook Page
Don't let the word "basics" cause you to skip Book III, which consists of five chapters. This book leads you through the strategies of posting to your page, an overview of iFrames, connecting your social media accounts and very important legal considerations—something many overlook.
Lead the Social Charge Instead of Playing Catch Up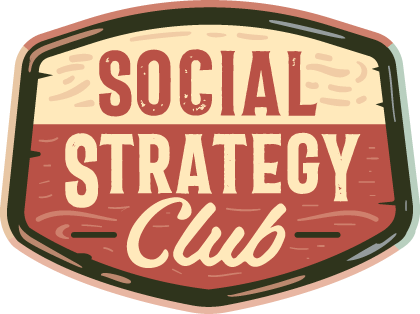 Sick of wondering "What now?" everytime a social platform changes or the market shifts?
Get a look at where the social media marketing industry is headed—before it happens—with insightful trends analysis delivered weekly.
Let the Social Strategy Club be your secret competitive advantage.
CLICK TO LEARN MORE
Book IV: Building, Engaging, Retaining and Selling to Your Community
People often mistakenly think that Facebook is about direct selling. It's about engaging with your customers. Done correctly, sales should come in the process.
There's a strategy to using Facebook in your marketing efforts. You must learn how to build visibility for your page, engage your community—and more importantly, keep them engaged. You also might want to expand your existing e-Commerce into Facebook. There's much for you to learn and master from the four chapters in Book IV.
Get Expert Social Media Marketing Training from the Pros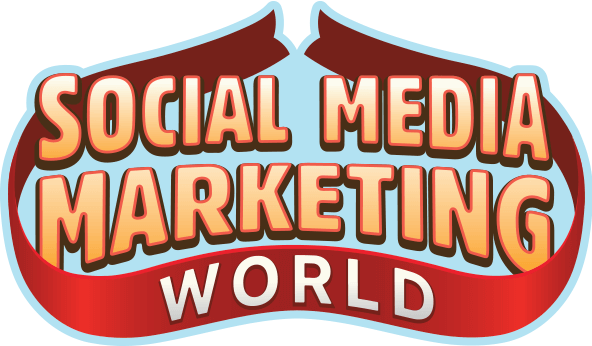 Want to get ahead of the competition or learn how to diversify your strategy?
Learn from dozens of the industry's most trusted experts, rub elbows with other smart marketers, and take your marketing to the next level during this 3-day event in sunny San Diego, CA.
CLICK TO LEARN MORE
Book V: Understanding Facebook Applications
Book V consists of two chapters devoted to Facebook applications. Applications are a marketing opportunity that is often overlooked. Apps allow you to expand the way Facebook interacts with your audience.  You will learn about apps that have been developed by Facebook, along with strategies for use and how to activate them on your page. You will also learn about third-party applications.
Book VI: Making Facebook Come Alive With Events and Contests
This book has four chapters. Learn how to promote your events, run a contest and analyze the results. Who doesn't like a contest, especially when you may win something? What you don't know can hurt you; so don't go off creating a contest on Facebook until you have read Book VI. You would hate to get shut down by Facebook before you even started.
Book VII: Advanced Facebook Marketing Tactics
It's time to roll out the marketing artillery, with Book VII, which consists of four chapters.  You will learn nine core marketing principles, market with Facebook social plugins and learn how to get started using streaming video (cool way to engage).
Book VIII: Facebook Advertising
Facebook advertising is a great way to attract new clients. There are three chapters in this book. You'll learn how Facebook advertising works and how to set up and run your first campaign. That's just the overview, so be sure to read all three chapters.
Book IX: Measuring, Monitoring and Analyzing
This is an important book. It consists of three chapters that will train you how to set realistic targets to identify success, how to make sense out of Facebook Insights and how to use tracking tools.
Summary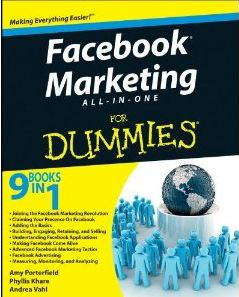 Facebook is very innovative, which is reflected in its regular and often unannounced changes. Since the publication of this book, Facebook has made many changes, especially on the Facebook Personal Profile page side, among others.
Don't let this deter your purchase because Facebook Marketing All-In-One for Dummies is packed with the latest and greatest in Facebook marketing strategies.
The book is easy to understand and has complete step-by-step directions and associated screenshots to make your learning easier. The book is also filled with tips.
Make a hole-in-one with your Facebook marketing by reading and applying the contents of Facebook Marketing All-In-One for Dummies. I give this book 5 stars!
Experience The World's Largest Social Media Conference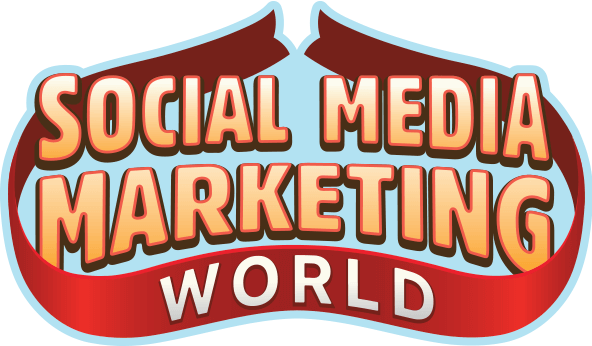 Quality marketing training, actionable takeaways, and beneficial connections—that's just a fraction of what you can expect at Social Media Marketing World! Join thousands of smart marketers in sunny San Diego this spring and level up your marketing.
🔥 Sale ends Tuesday! 🔥
GET TICKETS NOW