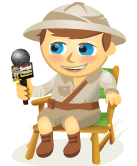 In this video I interview Jason Falls, co-author of No Bullshit Social Media: The All-Business No-Hype Guide and founder of Social Media Explorer.
Jason talks about the rules of social media and what to do to find the social media best practices you need for your business.  He also shares insights into how small businesses can manage everything on social media.
Be sure to check out the takeaways below after you watch the video.
Here are some of the things you'll learn in this video:
Get Instagram Marketing Training - Online!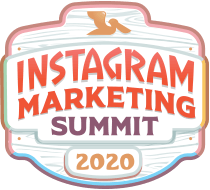 Want to improve your engagement and sales with Instagram? Then join the largest and best gathering of Instagram marketing experts as they share their proven strategies. You'll receive step-by-step live instruction focused on organic Instagram marketing, content creation, and Instagram ads. Become the Instagram marketing hero for your company and clients as you implement strategies that get proven results. This is a live online training event from your friends at Social Media Examiner.
CLICK HERE FOR DETAILS — SALE ENDS JULY 3RD!
How to identify which advice to follow on social media
How to find out the best times to post your content on social media
Why you need to know your business and understand your audience
How tools like Spredfast, Expion and Argyle Social work with Facebook
Why you need to listen to your community first
Connect with Jason on Twitter @jasonfalls and check out Social Media Explorer and his social media community, Exploring Social Media.
What do you think? Are there social media rules and best practices that fit all types of companies? How do you establish social media best practices for your business? Please share your comments below.