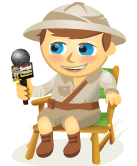 In this video I interview Jason Falls, founder of Social Media Explorer. Jason is an expert in helping large corporations build social media strategies.
In this interview, Jason shares the biggest mistake businesses make when using social media. He also shows the similarities between social media and public relations, how to engage customers and his excellent insights into the future of social media.
After you watch the video, be sure to read the takeaways listed below and let us know what resonated with you most.
Here are some of the key points Jason shares in this video:
Get Instagram Marketing Training - Online!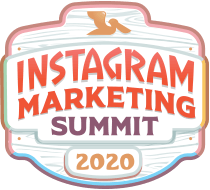 Want to improve your engagement and sales with Instagram? Then join the largest and best gathering of Instagram marketing experts as they share their proven strategies. You'll receive step-by-step live instruction focused on organic Instagram marketing, content creation, and Instagram ads. Become the Instagram marketing hero for your company and clients as you implement strategies that get proven results. This is a live online training event from your friends at Social Media Examiner.
CLICK HERE FOR DETAILS — SALE ENDS JULY 3RD!
Listen to your competition as well as your current customers and what they are saying about your company
Social media conversations are dialogues and even "multi-logues" where others listen to your 1-on-1 conversations
Social media is about building long term lasting relationships with customers
Listen for and respond to both positive and negative comments multiplies the good vibes around your brand
Soon businesses will be creating social businesses where customers come for community and not just to buy your product
The best social media programs take the online world and move it to the offline world
What's next for Jason? He's busy consulting, writing projects and creating an online learning portal for businesses to learn basic social media techniques.
What was your biggest takeaway from this video? Please share your comments below.