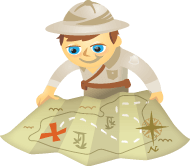 Are you using YouTube as part of your social media marketing strategy?
Do you want to reach more viewers and optimize the quality of your videos?
There are a whole host of lesser-known YouTube features that creators need to utilize to improve the quality of their content and expand their reach.
In this article you'll discover how to use these tools to increase watch time, attract subscribers and drive more traffic to your website.
#1: YouTube Audio Library
How many times have you watched a video online, only to exclaim afterwards that it was "the music that made it"?
Music evokes a strong emotional response in an audience. The right track has the power to create a really magical moment. Choose the wrong audio and you risk killing the mood in the blink of an eye.
It's tough to find the right music for a video, especially if you're on a budget. The YouTube Audio Library helps make the job a lot easier.