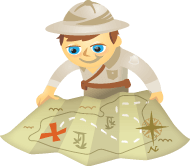 Do you want more people to watch your YouTube videos?
Are you looking for an easy way to improve the quality of the content you share on Facebook?
All you need is some great content and a cool Facebook technique that I recently discovered.
A Quick Overview
This technique lets you automatically attach your videos to the updates that appear on Facebook after someone likes content on your website.
By leveraging Facebook's Open Graph and using this technique, I've seen phenomenal results!
I shared this tactic with a brand operating in the travel industry and they generated more than one million aggregated views of their product videos on YouTube (and significant website traffic) in a matter of weeks.