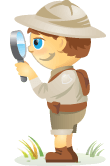 Welcome to our weekly edition of what's hot in social media news.
To help you stay up to date with social media, here are some of the news items that caught our attention.
What's New This Week
Facebook Expands User Control Over Ad Preferences and Combats Ad-Blocking: In addition to developing new ad formats "that complement, rather than detract from, people's experience online," Facebook expanded its Ad Preference tools "to give people even more control over… the ads they see" in their news feed. Users can now add or remove interests from their ad preferences, as well as "stop seeing ads from businesses or organizations who have added them to their customer lists." With the rollout of these powerful user controls for ads, Facebook also announced that ad-blocking software will no longer work when accessing the social network on desktop.
FTC Tightens Disclosure Rules for Influencers: According to the Federal Trade Commission, "users need to be clear when they're getting paid to promote something, and hashtags like #ad, #sp, #sponsored – common forms of identification – are not always enough." Bloomberg reports that the FTC plans to increase the requirements for disclosure on sponsored posts and is putting the onus on the advertisers to make sure that any compensation for influencers, including free products or services, is disclosed and prominently displayed.