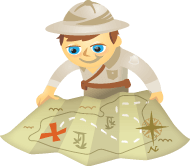 Are you wondering how to best use Yelp for your business?
If you run a local business like a restaurant, Yelp should be an essential cornerstone of your online presence.
Launched back in 2004, Yelp continues to be the go-to resource for millions of visitors looking for information about local businesses.
Is your business doing all that it can to attract new customers from the ever-growing audience on Yelp?
Whether you've been active on Yelp in the past or you're starting a new business, this article will bring you up to speed on the Yelp of today and offer seven ways your business can improve its presence on Yelp.
Why Focus on Yelp?
You might be thinking, "Shouldn't I focus my efforts on learning the latest tips about Pinterest and other cutting-edge social platforms? Isn't Yelp old news?"