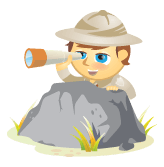 The story of Apollo 13 astronauts trying desperately to get back to Earth after a failed mission has a lesson for B2B marketers.
Astronauts used the moon's gravitational pull to slingshot them so they had enough power left to get back to Earth.
B2B marketers: Facebook is your moon.
In the 2012 Social Media Marketing Industry Report, B2B marketers reported that they were far more likely to increase their use of LinkedIn and blogging than Facebook in the coming year.