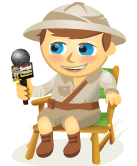 In this video I interview Michael Hyatt, chairman of Thomas Nelson Publishers and author of the hot new book called Platform: Get Noticed in a Noisy World.
Michael shares how to grow your own platform. You'll also discover insights behind his success and how to accelerate your business growth.
Be sure to check out the takeaways below after you watch the video.