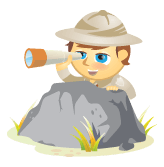 ***UPDATE*** Congrats to Joy Dekkers and Taylor Howe, the winners of this free ticket contest. See Joy's winning comment here.
Want to win a free ticket to the largest online social media marketing event of the year?
Social Media Examiner has worked hard to bring you our fourth-annual Social Media Success Summit. This is our best event ever! And we've come up with a fun way to get you involved.
First, what is this event?
Social Media Success Summit 2012  is a large online conference dedicated to helping marketers and business owners master social media marketing.
More than 1400 businesses have already signed up, including Wells Fargo, Motorola, Kraft Foods, Fox Broadcasting, Autodesk, Salesforce.com, Hubbell, American Heart Association, NASA, Marriott, Vanguard, HP, Verizon Wireless, McGraw-Hill, and hundreds of smaller businesses.
Twenty-seven of the world's most respected social media experts will share their strategies with you.