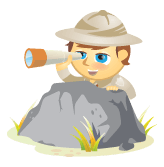 ***Winners Announcement***
Free Ticket Contest Results
Congratulations to the winners of the Social Media Success Summit Free Ticket Contest 2015.
Kelley Stephenson (@StevensonKelley) won the written contest, with a humorous description of her biggest marketing challenges that starts, "So I'm a 'milennial' and I'm supposed to have this whole social media game figured out already…" Read Kelley's full winning entry here.
Teressa Morris (@teressamorris) won the Twitter contest by random selection.
Kelley and Teressa will be enjoying admission to the Social Media Success Summit–the online mega-conference designed to empower and inspire you with social media marketing tactics, brought to by Social Media Examiner.–for free!
Thanks to everyone who entered our 2015 contest.
****End of Winners Announcement***
NOTE: This contest is now closed.
Want to win a free ticket to the largest online social media marketing event of the year?
Social Media Examiner has worked hard to bring you our seventh-annual Social Media Success Summit. This is our best event ever!
And we've come up with two fun ways for you to get involved.
First, what is this event?
Social Media Success Summit 2015 is the world's largest online conference dedicated to helping marketers and business owners master social media marketing.
Thirty-five of the world's most respected social media experts will share their strategies with you.