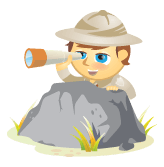 How can wineries use social media to increase sales when the law prohibits them from giving away product samples?
Whitehall Lane, a 20-year-old Napa Valley winery run by the Leonardini family, has hit on a winning social media formula that pays dividends in both increased sales and brand loyalty.
Wineries face special challenges in promoting their business on social media. The federal Alcohol and Tobacco Tax and Trade Bureau, known as the TTB, considers social media "advertising," and regulates what wineries can do.
The regulations primarily affect Whitehall Lane in two different ways. They cannot run contests that give away wine, and they must monitor user-generated content for anything that might promote irresponsible drinking.
"We don't fool around with the TTB regulations," said Katie Leonardini, direct sales manager for Whitehall Lane. But that hasn't stopped them from successfully using social media to grow a loyal fan base outside the tasting room. This in turn has increased both wine club membership and direct sales. Here's how they do it.