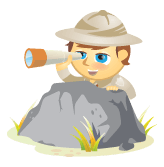 Are you wondering how to connect with the younger generation on social media?
Could your business benefit from connecting to the 80% of online teens using social media?
In this article I explore how Sharpie has successfully garnered 89% market share with the aid of social media.
The Teen Market
Instagram is now the most popular photo-sharing site among teens age 12-17. One million of them visited the site last July alone.
Add to that the 93% of social media–using teens who have a Facebook account (according to Pew Internet research), and the 16% who use Twitter (a figure that has doubled in recent years), and you've got a lot of teenage eyeballs.
But to connect with a teen target market, you must do more than simply have a presence on the sites they use. You must also pay attention to what motivates and inspires them.
Take some tips from permanent marker manufacturer Sharpie. Their successful 2012 Back to School campaign helped grow their market share to 89% of their category through a savvy understanding of how teens use social media.