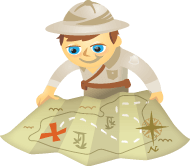 Do you use Vine as part of your Twitter marketing?
Have you seen how other companies are using it?
Twitter originally introduced Vine to encourage creativity among users, but marketing teams quickly saw the value.
In this article I'll show you 10 fun ways companies are using Vine in their Twitter marketing.
#1: Dunkin' Donuts' Super Bowl Vine
Last year, during ESPN's Monday Night Football pregame show, Dunkin' Donuts unveiled the first television commercial made completely on Vine. It featured a team of Dunkin' Donuts coffee cups taking on and defeating a team of milkshakes in a makeshift football game and was a huge hit.