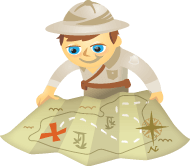 Are you on YouTube? Are you getting the results you hoped for?
In this article I'll share 8 actionable tips to enhance your YouTube marketing.
Why YouTube?
The most recent statistics on online video and YouTube are mind-blowing: Nielsen reported that Americans streamed 15 billion videos in the most recently recorded month (May 2011). While traditional TV viewing was up only 0.2% over last year, Internet video viewing was up 35% and mobile video viewing went up 20%.
Before you throw all your marketing dollars into YouTube, however, you might want to consider this other statistic: 35 hours of video are uploaded to YouTube… every minute. In the time it takes you to read this article, about two weeks of fresh content will be posted. Watch the video below and add another three days.