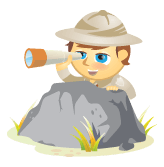 How does a small auto repair business develop a thriving Facebook page–with over 60 percent female fans?
Owner Jeff Matt started Victory Auto Service and Glass in 1997 with one shop in the suburbs of Minneapolis.
He always made an effort to develop personal relationships with his customers who trusted him with their cars.
The business grew to three locations by 2010, and Matt found it harder to maintain the small-shop feel. "When you have multiple stores and multiple managers, you can't be everything to everybody," he said.
Three years ago, he approached Stephanie Gutierrez, a long-time customer, about helping the business get started in social media.
By experimenting with different approaches, they hit upon a winning formula that promotes the personal connections Matt has always valued.