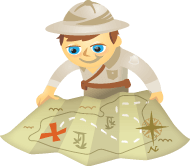 Do you plan marketing campaigns around major holidays?
Do you need ideas for your 2014 holiday social media marketing?
From Valentines Day to Easter and beyond, holidays are an important time for brands to engage customers and promote products in new and exciting ways.
And holiday-themed storytelling is an especially great way to build and cultivate a growing and engaged audience.
Here are four ways brands use social media to create and promote holiday campaigns throughout the year.
#1: Show the Fun Side of Your Brand With a Holiday Vine
Because Vines show up in Twitter's main feed, they're eye-catching and easy for people to share across Twitter and Facebook. Marketers have been quick to adopt Twitter's 6-second video looping app to show a lighter and more creative side to the brands they promote.
Home improvement store Lowe's used Vine to animate everyday household tools to look like bursting fireworks and wish their followers a happy 4th of July.