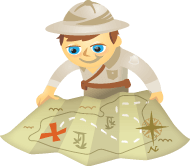 Do you know where all of your social traffic is coming from?
Want more detailed information on social media referral traffic?
The Google Analytics' Social Network Referrals report gives you a top-level snapshot of social media referral traffic, but it may not show you everything.
In this article you'll discover how to create custom URLs to find what is called dark social media traffic.
What Is Dark Social Media?
Dark social media traffic is referred to your site when you post a direct link to your content on a social media network and that link is clicked outside of the network.
For example, dark social media traffic happens when you post a link to Facebook and someone clicks on it from within a mobile dashboard app such as TweetDeck, or when someone copies that link and shares it via email or a text message.