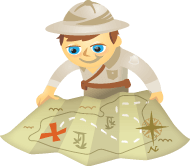 Twitter is a powerful marketing tool.  But have you considered using the power of Twitter to enhance marketing efforts—social media or not?  This article will show you how.
Most people talk about Twitter in terms of getting to know people, building lists and using followers.  But for marketers and business owners, that's just the start.
The Laser Focus of Twitter
One of the reasons I prefer Twitter to Facebook is that it's much more focused, and in that regard, is much more business-oriented. As opposed to Facebook, where business and social are separated by pages and profiles, Twitter combines it all together in an easy-to-follow format.