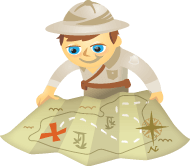 Do you want to learn how to market yourself and your business on Twitter?
Are you looking for a resource to guide your Twitter marketing efforts?
Whether you're marketing on Twitter as an individual or as a brand, these expert articles will help you network with colleagues, generate leads, deliver effective advertising and measure the return on your activities.
Each of these articles will help you understand and master a specific part of marketing on the Twitter platform.
Generate Leads and Sales on Twitter
How to Find More Customers With Twitter: This article shows how to find customers on Twitter with FollowerWonk, IFTTT, SocialBro and Socedo.