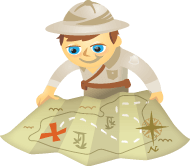 Do people pay attention to your tweets?
Are you customizing your tweets for maximum attention?
About 500 million tweets are sent every day. That's roughly 5,800 tweets posted each second. Competing with that is a challenge.
In this article you'll discover six ways to improve your tweets and get noticed.
#1: Personalize Retweets
Many people like to tweet out blog posts they've read. The path of least resistance is to click the Tweet This! button on the post. Those widgets are usually pre-populated with the title of the article, the link and the handle of the website or author. You don't have to do anything but hit the button!