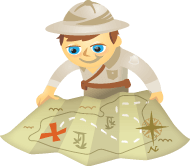 Do you use Twitter to market your product or service?
Do you want to focus your marketing to reach specific Twitter users with Twitter ads?
Twitter tailored audiences let you target people based on previous engagement with your website or content.
In this article you'll discover how tailored audiences can put your Twitter ads in front of people who've already shown an interest in your business.
Using Twitter Tailored Audiences
In order for your company to take full advantage of tailored audiences, you need an Ad Partner account and a Twitter Ads account.