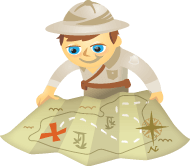 Is your Twitter engagement lagging?
Are you looking for tips to get your numbers back up?
A few simple tweaks can get you more attention and interaction on Twitter.
In this article you'll discover five ways to improve your tweets and up your engagement.
#1: Refine Your Twitter Bio
The most important thing you can do on Twitter is optimize your bio.
Even if people never read a single tweet, they'll see your bio. And when they do, they'll make a snap decision about whether to follow you.