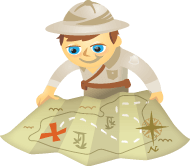 Is your Twitter activity feeling stale?
The good news is that you can easily revitalize your Twitter experience!
Here are 16 ways to bring new life and renewed business purpose to your Twitter efforts.
#1: Organize whom you follow with lists
There are many people you need to follow on Twitter for business reasons such as customers, suppliers, neighboring businesses, peers and competitors. As the number of people you follow grows, so does the noise. It gets harder to hear the important messages among all of the others.
So how can you make sure you don't miss anything important? Use Twitter lists.
Twitter lists are its most powerful and least-used feature. Lists allow you to group the important people you follow so they don't get lost in the noise of everyone else.