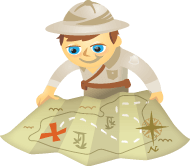 Are you wondering if Tumblr could help your business?
Are you unfamiliar with Tumblr and wondering how to get started?
Do you want to let a new set of customers share your brand or product on this social platform?
If so, keep reading as I reveal how to use Tumblr for your business.
Why Tumblr?
Tumblr is a blogging and social platform that houses more than 132 million blogs and is among the top 15 websites in the United States.
It's website explains, "Tumblr lets you effortlessly share anything. Post text, photos, quotes, links, music, and videos from your browser, phone, desktop, email or wherever you happen to be. You can customize everything, from colors to your theme's HTML."
According to Quantcast, Tumblr received over 5.5 billion page views in May 2013 alone. With user numbers and popularity on the rise, it's a perfect marketing tool for businesses that are trying to extend their reach and raise brand awareness.
In this article I'll show you how to get started using Tumblr in your online marketing strategy.