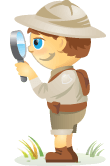 Welcome to our weekly edition of what's hot in social media news.
To help you stay up to date with social media, here are some of the news items that caught our attention.
What's New This Week
Facebook Rolls Out New Features for Slideshow Ads on Facebook and Instagram: Facebook introduced new features to the slideshow ad product that are "related to audio and text functionality, mobile creation and closer integration with [Facebook's] Stock Photo and Pages Image libraries." Facebook also launched a new tool that allows advertisers in emerging and high-growth markets "to take existing video assets and turn them into a slideshow that will play on slower connection speeds – in just a few clicks." According to the Facebook Business blog, "these updates to slideshow are available globally now" on both Facebook and Instagram.
.